Feature Photo Credit: Dean Marrantz
I've interviewed a great many guitar players, and I've definitely made sure to cover women who play on the Rock and Metal side of things, but never on the acoustic, or Classical end of the spectrum. Today, that will change.
Liona Boyd has had a long and multilayered career as a downright virtuoso Classical guitarist. In short, she is one of the finest players ever to pick up the instrument. Her feel, and presence as a guitarist is second to none. More so, the cast of players she's worked with over the years shows that she is as sought after as she is talented, and let's not forget to mention the fact that she is a trailblazer for all women who endeavor to pick up the guitar.
So, today I've got Liona Boyd with us for a chat, and I can confirm that Leona was nothing short of delightful. It was a pleasure having the opportunity to get to know her a bit better. So dig in and enjoy. Cheers.
Andrew:
Liona, thank you for taking the time to speak with us. This last year has been rough, right? How are you holding up?
Liona:
Yes, last year was rough, and this year continues to be a very difficult time for people around the world. I have been incredibly busy composing and recording my music and am grateful to have three guitars here that always want daily attention. Living in both Toronto and Palm Beach, Florida, where I winter each year, has its challenges too!
Andrew:
Tell us about your backstory. What was your musical gateway, so to speak?
Liona:
Well, my father's family came from Spain (His mother was born in the same city of Linares as Andre Segovia), and while on holiday there, they brought back a cheap Spanish guitar. When I was thirteen, I asked if I could have it as a Christmas present along with a few lessons with a classical guitar teacher in the local mall. But later that year, I fell madly in love with the instrument when my mother took me to a concert by the great Julian Bream.
Andrew:
As a musician, who are some of your earliest and most important influences?
Liona:
Of course, I was inspired by all the Classical players of the day, Julian Bream, Andres Segovia, Narciso Yepes, John Williams, and the guitar maestro under whose guidance I spent two years studying in Paris, Alexandre Lagoya. Still, I was also was a huge fan of Folk, Pop, and Rock music…Bob Dylan, Joan Baez, Gordon Lightfoot, Simon and Garfunkel, The Beatles, and The Rolling Stones.
Andrew:
In 1974, you recorded your debut album, The Guitar. What do you remember about the recording of that record? Looking back, what are your feelings regarding your debut?
Liona:
I had absolutely no idea how my first album's release would change my life. I was offered a contract with a Canadian label, so I just showed up at the studio, played the favorite pieces in my current repertoire three or four times, and let the engineer choose the best takes. The Guitar received great reviews, became the best-selling Classical album in Canada, and suddenly I had bookings coming in from around the world.
Andrew:
Over the years, you've recorded 26 studio records. With all this downtime we're seeing this year, can we hope for some new music from you soon?
Liona:
Yes. Can you believe I have my two best albums ever waiting, all finished and just for the right moment to release them, hopefully when the world has recovered from the virus. One is instrumental and the other with vocals. I want to be able to promote them both with live interviews and appearances. Before leaving Toronto in December, I also recorded five original pieces in a Latin dance style that are wall-to-wall "earworms!" Haha! Finally, an album that will have everyone dancing! My producer Peter Bond did some mind-blowing productions, and we are working remotely on the music videos now. I hope they'll be released by April or May.
Andrew:
You've had the opportunity to record with Chet Atkins, Eric Clapton, David Gilmour, Olivia Newton-John, and more. What has it been like working with such a wide array of fantastic musicians? Any favorite memories that stand out?
Liona:
Chet was the real "Country Gentleman," and we had such fun recording together in Nashville. His wife was Leona, so with his Tennessee drawl, he always called me Liiiiii- ona. I taught him a fancy two-string trick that he, in turn, taught to Jazz great, Lenny Breau, and they called it "the Liiii-ona Lick" David Gilmour had a home studio in this English countryside estate. I had to guide him quite a bit on how to echo my theme on my piece called "Persona." Olivia and I are dear friends, and I just spoke to her yesterday. She is a sweetheart and sang so beautifully on my "Canadian Summer Dreams." Strunz and Farah are incredible Latin Jazz players, and I loved guesting on their album and having them improvise such sexy, virtuoso parts on my "Ambos Mundos." Having the great composer and conductor John Williams conduct me with the Boston Pops was also a highlight.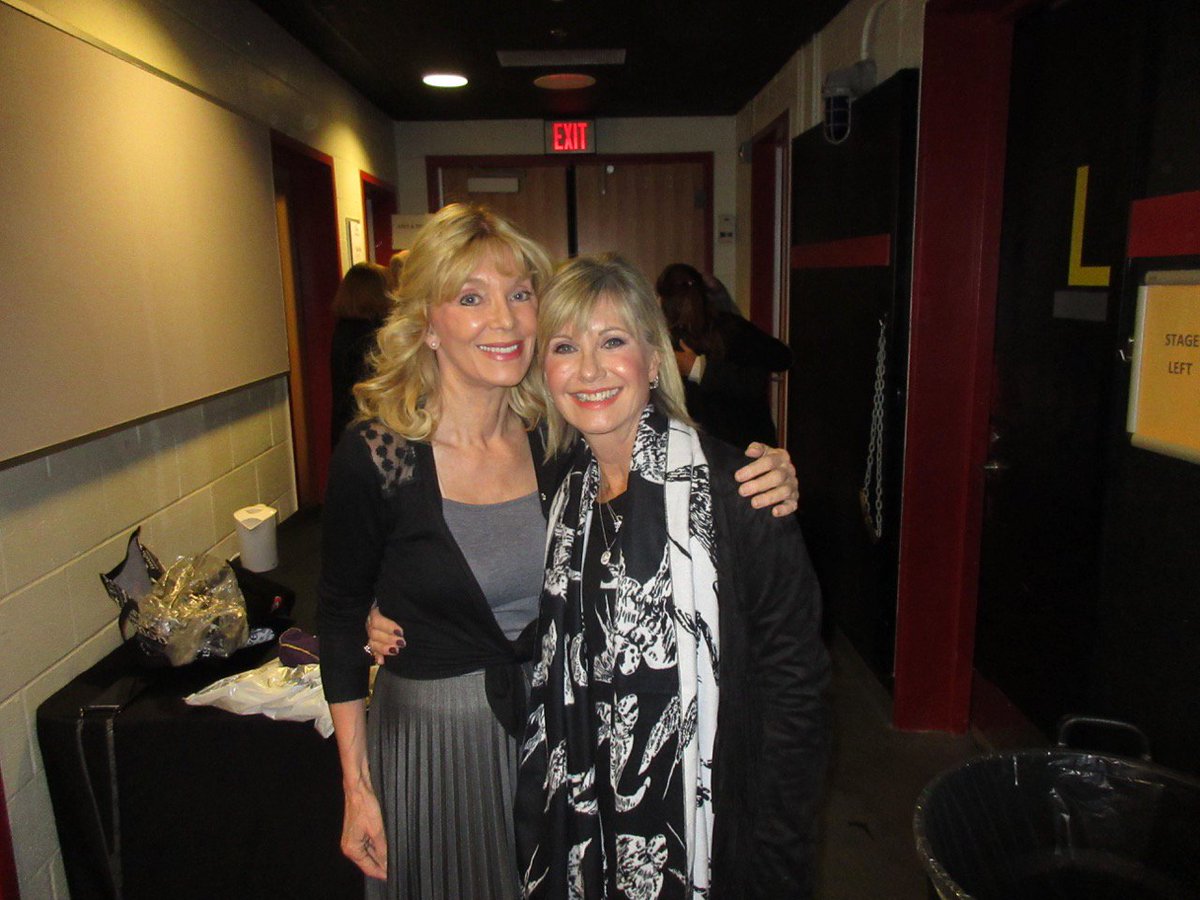 Andrew:
Looking back, how have you evolved as a musician since you began? Are you better now than ever before?
Liona:
I was more of a Classical virtuoso in the past, playing or arranging music by other composers. Now I'm more focused as a composer of my original music, mixing Classical and Pop styles. I'll probably not tour again as I used to, since it is such hard work. I look at my diaries and can hardly believe my insane international travel schedule of the past. Fortunately, I wrote two autobiographies that give some posterity to the crazy life I have been privileged to lead.
I have had more contrasting experiences than most guitarists…touring as a soloist of course, but twice with my own bands, also playing chamber music, guesting with symphony orchestras, once touring with a Classical singer, once with a flute player, and playing hundreds of concerts as a guitar duo with three different and wonderful duo partners.
Andrew:
What was it about the guitar, specifically classical guitar, that drew you in? How did you go about developing your unique and singular style?
Liona:
From the start, I loved everything about the classical guitar…the aroma of the woods, the beautiful shape, the delicate tones and variety of colors, the way it feels when you hold a guitar, how intimate and sensitive it is to the touch. Unlike the piano, I also love that it is portable, and it offers the player several options of playing the same pitch on different parts of the instrument. The choices of which strings to use and which notes to slide up or down to or pull off with the left hand offer us a good deal of creativity. The fingernails play a critical role, and I was blessed to have good strong nails. Chet Atkins taught me how to repair a split or broken nail with a tiny piece of a teabag and Crazy Glue, and that technique has actually saved my performance a few times.
Andrew:
Let's talk about the state of the music industry a bit. What are a few things you would like to see change for the betterment of both the fans and artists alike?
Liona:
Well, the days of selling millions of LPs and tapes in record stores as I once did, are long gone. I even closed down the store on my lionaboyd.com website a few years ago. Of course, there are now fantastic opportunities to reach old and new fans through the internet, but obviously, it's a lot harder to make a good living due to all the competition. I'm pleased to see some of the high streaming numbers my pieces are getting on Spotify, and the original YouTube posting of "Malagueña" is now over five million. I remember when my classical guitar teacher disapproved of my playing this "popular piece,"…but I did it anyway!
Andrew:
Are you only into records? Tapes? CDs? Digital? Where do you like to shop for music?
Liona:
I feel awful that I gave away almost all of my vinyl LP collection plus the turntable, as I had accumulated far too many albums in both countries. When I was touring a lot, my poor parents had to put up with boxes of CDs and cassettes in their garage. Now I mostly listen to music using Spotify, but I also play my CDs.
Andrew:
What are a few albums that mean the most to you, and why?
Liona:
Oh my, that is a hard question! I love to hear my dear Greek friend Vangelis' album, Nocturne, before sleeping. I still dance around to ABBA's Gold, I treasure all my Julio Iglesias CDs where he sings in Spanish. They are great for driving to, I love the LA Guitar Quartet's Evening in Granada, David Russell Plays Bach, Enya's Amarantine, Leonard Cohen's I'm Your Man, and Linda Rondstadt's Canciones de mi Padre. They each move me in different ways. Having lived in Mexico, loving good Mariachi music, and speaking the language helped with a couple of those choices! When I was married, I grew to enjoy music from the Big Band era. When I used to dance the Argentinian Tango, living in Miami, I fell in love with the nostalgic and sensuous music of Gardel and Piazzola.
Andrew:
You've had a long and wonderful career. That said, what advice would you have for young musicians just getting their start? Who are a few musicians you feel are carrying the torch for guitar-based music today?
Liona:
Thank you. I can only advise young musicians to love what they do with a passion, regardless of success, and always be original.
I'm probably not in a great position to know who all the best players are these days. My hours are so filled with my own music, and in any spare time, I choose to listen to audiobooks or catch up on interesting films. But there are incredible virtuoso players I have heard from all countries, in particular, I would say from the Far East. I have been blown away by the technical level of the winners of guitar competitions and honored that I inspired many youngsters to follow in my footsteps, particularly the women and girls. When my career began, I really had no female soloist role model, so I became a pioneer as well as a musical ambassador for the classical guitar and for Canada, all without realizing it at the time.
Andrew:
Last question. In a world dominated by capitalism and social media, in your opinion, can artists really, truly get ahead? How do we keep the playing field level so that everyone has a chance to succeed?
Liona:
I think that's a challenge because being social media savvy and being a good artist are different skills; not every great artist will be great at social media. So, while the internet is an opportunity, it's also a limitation for some. Having said that, as always, there are a few who, through a combination of good timing, determination, creativity, and a unique approach, will be able to shine above the crowd and win the recognition they deserve. But a level playing field it is not, whether it be by gender, racial or economic factors. As we become more aware of these inequalities, we have to consciously strive to improve musical opportunities for all.
Technology has advanced at such a pace that home recordings and videos are now accessible to millions of guitar players, free lessons and tutorials make teaching oneself a reality, and the personal satisfaction of contributing one's recordings or performing live or via the internet is endless.
I want to wish all of you players the very best in whichever style or direction you choose to go and to congratulate you for having chosen to play the most beautiful instrument ever created. Happy guitar playing!
Liona
Interested in learning more about the work of Liona Boyd? Check out the link below:
Dig this interview? Check out the full archives of Vinyl Writer Interviews, by Andrew Daly, here: www.vinylwritermusic.com/interview