All images courtesy of Matt Earley/Gotta Groove Records
Today, I've got the President of Sales and Marketing/co-founder of Gotta Groove Records with us today. Matt Earley is an industry veteran who has worn just out every hat one can wear, and Gotta Groove Records is a plant that is known for its gorgeous, stunning quality as well as its iron-clad quality control. While many pressing plants are all about the money and bleed their customers dry like stuck pigs, Matt and the team at Gotta Groove take the road less traveled and put their customers and their product first. I, for one, am glad for that, as the results are a plant that's filled with loyal employees making unique pressings for all of us to enjoy. Know this- if it's pressed by Gotta Groove, you can buy it with supreme confidence. If you'd like to learn more about Gotta Groove Records, you can head over to their website here. That's it for me, for now. Cheers.
Andrew:
Matt, thank you so much for taking the time to speak with us. Tell us about your back story. How did you get your start? What got you into music in the first place?
Matt:
Wow, what got me into music in the first place – that's a wide-open question! My parents gave me free rein to play their records from a really young age – guessing I was only 6 or 7 when I started playing their records on my Fisher-Price suitcase turntable. Steely Dan, Doobie Brothers, Led Zeppelin, and a little Jesus Christ Superstar here and there (my tastes did evolve over time, however). 
I started playing piano in second grade and continued through my freshman year in college. That gave me an appreciation for the amount of work it takes to practice and be a good musician – work that I ultimately decided I was not fit for – and decided to take a business approach to a career surrounding music vs a performance route. From a young age, however, I was fascinated by album art, as well as figuring out how things were made.  So, getting into vinyl pressing is a nice coalescence of those things. 
Andrew:
What moment most influenced your decision to work in the vinyl industry? What does vinyl mean to you?
Matt:
I worked at an indie record store in college (Finders Records) and got my first job out of school at a small one-stop (wholesaler) called Campus Records, in Columbus, Ohio. We only sold to independent record stores (mostly near college campuses, hence the name of the business). Vinyl actually was a big deal for us, even back in 2000. In fact, the numbers for vinyl sales from 2010 forward, I have always felt, are a little skewed in how much growth they show vs the prior 10 years. We would have sold a heck of a lot more vinyl back then if the vendors would have actually put things in print on vinyl. There were tons of titles that would have sold, but that was just not in print on vinyl back then. But, I digress.
Campus Records was bought by Cleveland-area Arrow/ATM records – eventually merged with another one-stop to become Edge Entertainment, and eventually was bought by Alliance, which is now the biggest music wholesaler in the U.S., and probably in the world. It was around the time of the Alliance purchase that I was looking for ways to get into the vinyl manufacturing side – vinyl sales were really growing among indie stores at that point (this was still before RSD too), so it seemed like a logical career move. 
Andrew:
I'm not sure that all of our readers know this, but Gotta Groove Records opened back in 2009 before the vinyl resurgence. What was it like opening a pressing plant back then? Did you have any idea that vinyl would take off the way it has?
Matt:
Like I mentioned earlier – I really think the "vinyl resurgence" was happening far earlier than it gets credit for – likely starting around 2001 or so. Based on what I had seen on the wholesale side over the prior 10 years, I knew that it was the right move. Thankfully, my wife believed me, and let me jump into it. 
Andrew:
Tell us how Gotta Groove came about. What was the moment you guys knew that you wanted to press vinyl?
Matt:
I started forming a business plan in late 2007/early 2008 and really started searching in earnest for machinery sometime in the winter of 2007/2008. Lots of dead ends, lots of shady potential deals abroad, lots of junkyard stuff. Toward the end of my quest, I started making phone calls instead of sending emails and happened to call Dynamic Sun, a pressing plant in NJ. They told me that they had just sold all of their equipment to someone in Ohio literally the day before my call, but would give no information as to who the buyer was. So, instantly, my quest shifted from looking for machines to looking for that buyer. 
That night, I stayed up until probably 3 am sifting through recent new business filings on the Secretary of State's website, searching for anything with the words "vinyl" or "records" in the business name. Gotta Groove Records was one that looked like a winner, so I looked up the statutory agent's name on LinkedIn (his name is Vince Slusarz). To my surprise, Vince replied to my LinkedIn message the very next morning, with his phone number. I called, and we set up a lunch meeting the following Tuesday.
Vince was a lot farther along, considering he already owned the machines, and had the space leased for the plant. But, during the ensuing several months, I was able to convince him that we should be in business together, and the rest is history.
Andrew:
At Gotta Groove Records, I know you all take a lot of pride in putting out quality pressings. As you know, quality control has at times been an issue within the industry. What are your thoughts on that? What's the process like at Gotta Groove Records?
Matt:
Vince and I shared the same mindset that we were not looking to launch a discount pressing plant – we wanted to build something that would become known for the best pressings around, and also provide the best customer service around. Back in 2009, unless you had experience making vinyl, it was hard to get a callback from a lot of pressing plants; and the ones that had a website had extremely minimal information available online. We wanted the record-making process to be easy (well, I guess as easy as it can be), and accessible for anyone. But, we also wanted to put records into the marketplace that we would be happy with, quality-wise if we were spending our own money buying them. 
A large part of our process involves added quality control steps – listening to a ton of records. I believe we have invested more in QA than any other plant, and listen to more records than any other plant. This has proven to be very effective in minimizing the common controllable imperfections which are inevitable when making vinyl records and preventing them from getting out to the marketplace. 
Andrew:
My understanding is that Gotta Groove Records got its start pressing a 100-record order for local Cleveland bands Deathers and Freedom. What's changed all these years later since that first order? What are some of your favorite releases that Gotta Groove has pressed? Or ones that mean the most to you?
Matt:
Thankfully, one thing that has changed since that Deathers/Freedom record is that it doesn't take 2 weeks on the press to make only 100 copies! We really did not know what we were doing back then – it truly is amazing how much learning is required when getting into record pressing from scratch (really, any type of specialized manufacturing from scratch). We did not have someone on staff who had worked for decades in vinyl pressing. We were fortunate to have several experienced folks help us out on a consultant basis – but when they left, we were on our own. So, probably the largest change over the years (besides the addition of many more machines/capacity) is the experience level of our staff. We are extremely blessed to have many employees who have stuck with us for a very long time, and they really make the difference in how consistently we can operate – especially now in COVID times.
In terms of favorites – it's a hard question to answer, because there is always something I'll not think to mention, and also, my tastes are constantly evolving. At this very moment, I am extremely excited about Real Gone Music's reissues of the Black Jazz catalog – these are very fun records to be working on. I like anything that Colemine Records and Soul Step Records put out. Rockathon Records always keeps me on my toes (both in terms of listening, but also in terms of artwork to work on for their releases). I love the new Mavericks record, as well as the Jason Isbell record from last year – super happy to be working on those. Wide Hive Records, Woody Goss, Brewerytown Beats, Daptone, I could go on and on.
Andrew:
In my opinion, pressing vinyl is both a trade and an art form. Would you agree? Can you expand on that sentiment?
Matt:
Absolutely – I think that goes hand-in-hand with what I was describing above, and the learning curve of making records. There still are new things that pop up where we say to ourselves, "Can't say I recall encountering this issue before."
Andrew:
Shifting gears here, and I know this is a broad question, but who are some of your favorite artists? What's your favorite genre?
Matt:
I know it's cliché to say this, but I really do listen to everything. What I listen to most is Jazz (lots of Free Jazz), Jamband, Stoner Rock, and Soul/Funk. I like a lot of singer-songwriter stuff too, and I frequently listen to stuff that nobody has ever heard of – many times, seeking out really unheard of/underappreciated stuff with Ohio roots. One that I can't wait to press on vinyl (sorry for the shameless plug here, but it really is an album that deserves attention) is Tom Wachunas – Spare Changes. Totally blew my mind the first time I heard it, and I can't wait to get it reintroduced to the world. 
Andrew:
This may seem like an obvious question, but do you collect records? CDs? Tapes? Or, are you all digital now? Regardless, what are some of your favorite songs, and albums, or ones that will always be special to you for any reason?
Matt:
Sure, I buy records all of the time – albeit less than I did before getting into pressing vinyl (mainly because there are only so many hours out of a day for listening). I always try to buy from indie record stores, even if it is through their online stores (which is more frequent this year). I also stream a lot – streaming often leads me into discovering new albums that I would not otherwise have heard, and I think it does that for a lot of people. 
Andrew:
If you do collect physical music, what got you into that? What are some albums you don't have, but hope to find one day? Where do you like to shop for music? What's your favorite shop?
Matt:
Two albums that I want (but can't afford the original pressings):
Greenflow – Solutions
Mistreater- Hell's Fire
I make it a point to shop through independent record stores as much as I am able – the store down the street from me is Lost Weekend Records, but I also love Spoonful Records, and pick up some used gems from Elizabeth's Records. Colemine/Plaid Room Records in Loveland, Ohio and Finders Records (my alma mater) in Bowling Green, Ohio are both examples of what I would want my record store to be, if I ever owned one. Shake-It Records in Cincinnati is a great one, Kiss The Sky in Illinois, Flat Black & Circular in East Lansing, MI, Underground Sounds in Ann Arbor, MI.
Andrew:
Once COVID-19 calms down, what types of new releases can we expect from Gotta Groove Records going forward. If you can't give explicit details then maybe just a hint!?
Matt:
Yeah, I can't really disclose the stuff that we are working on for our customers' future release dates – although we do highlight some of the releases on our website's blog after they are out the door here.
Something I am very excited to have gotten out into the world, which we released on our own house label (we do this every once in a while) is the seminal 1968 free jazz album Al-Fatihah by Black Unity Trio – which came out 11/27/2020. 
Andrew:
What drives you? What inspires you most?
Matt:
At the end of every day, I just like to think back and hope I did my best for anyone I interacted with that day – whether at GGR or in my personal life. 
Andrew:
Is there anything within the industry that you would like to see change for the better? What improvements would you like to see that you feel would be beneficial to us all within the vinyl community in general?
Matt:
I think if there were a more planned/concerted effort by distributors to more evenly "cap" or plan the number of releases for each street date throughout the year, it would lead to more consistency of vinyl pressings throughout the year. In other words – capping the number of titles for each street date, instead of the traditional feast-or-famine free-for-all  — consumers could better plan their budgets out throughout the year, and I think that vinyl pressings would wind up benefiting with more consistent quality if some plants were not so under the gun to get a ton of product shipped for the same street date that almost every label has a ton of releases set for.
Candidly, I know this would be really hard – because it would mean that some bands/labels might not get to put out something when they really want to. I also recognize that the street date is not solely tied to the vinyl version of the release. But, at least for the vinyl world (recognizing that digital releases are not as constrained to limited resources as vinyl releases are), I do think it would ultimately benefit everyone from the consumer all the way back through the supply chain to the bands/artists/labels.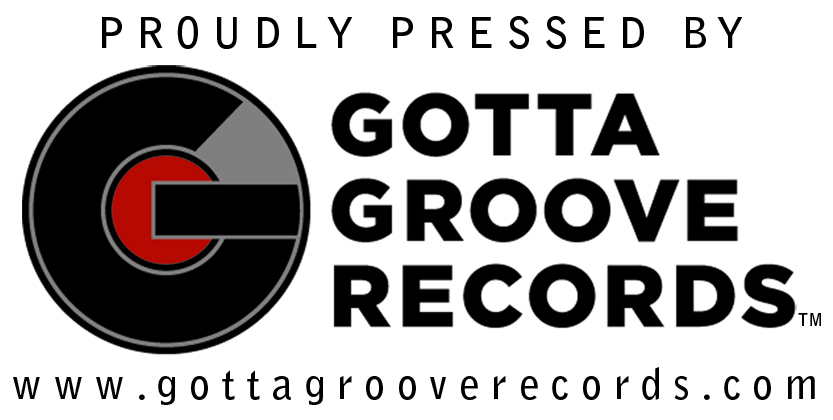 Dig this interview? Check out the full archives of Vinyl Writer Interviews, by Andrew Daly, here: www.vinylwritermusic.com/interviews