All images courtesy of Matt Starr
As a hired gun, Matt Starr is one of the hardest-hitting and more sought-after drummers in the game today. While he refuses to be tied down to one band, make no mistake, his classic style has had as big of an impact on the Rock genre as any drummer out there.
Today, I've got the one and only Matt Starr with us for a chat. We talk about developing a better sense of self, helping others with his coaching, his early love for KISS, working with Mr. Big, and Ace Frehley, and a whole lot more.
If you would like to learn more about Matt Starr, head over to his website here. Once you've done that, dig into this chat with Matt. Cheers.
Andrew:
Matt, thank you for taking the time to speak with us. This last year has been rough, right? How are you holding up?
Matt:
I'm doing well, thank you. I know this has been a challenging time for many people, especially the self-employed. Thankfully, I've been developing businesses over the last several years that are remote, so I've been able to continue creating and working with people worldwide, including my coaching work.
Andrew:
Tell us about your backstory. What was your musical gateway, so to speak?
Matt:
I was eight years old, and my neighbor had a copy of KISS Alive II. Once I opened that record, that was it! I fell in love with Rock 'N' Roll and knew what I was here to do. I've been living in Los Angeles for the last 18 years and have had the pleasure of working with many of the people I grew up listening to, including some of the members of KISS.
My desire and talent were there from the beginning, but eventually, I realized that my mindset was holding me back. I went through an intense year of transformation, and on the other side of my life, my career opened up. Out of this process, my coaching career was born. I have since been helping people in all different industries learn how to remove their blocks, achieve their goals and truly live their dreams.
Andrew:
As a drummer, who are some of your earliest and most important influences?
Matt:
Phil Rudd of ACϟDC, Bun E Carlos of Cheap Trick, and Tommy Lee. As I got older, I went backward and got into all the classic drummers like John Bonham, Mitch Mitchell, Ian Paice, and others.
Andrew;
Let's talk about Mr. Big. For a while, you were touring with them and filling in for the late Pat Torpey. How did you get the gig? After the tour, they basically ended things, though, right?
Matt:
Billy Sheehan saw me sitting at an open mic, and he came up to me and introduced himself. We stayed in touch, and then about a year later, when Pat Torpey was diagnosed with Parkinson's, they knew they would need some help on drums, so he asked me if I was interested. And I was!
I had the pleasure of working with the band and closely with Pat for five years. We recorded a record together and shot a DVD in Japan; I learned a lot from those guys and really loved my time with the band and especially Pat.
Andrew:
The way I became familiar with you was through your work with Ace Frehley on both his Space Invader and Origins Vol. 1 records. How did you end up working with Ace? What was the experience like? Will we see you working with Ace in the future?
Matt:
That was the first record I recorded with Ace. We've done three more since then and are currently working on the next one. I saw a press release from his former drummer saying he had quit. I got on the phone, made some calls, and got connected with the guys in the band. A couple of weeks later, I auditioned in New York, and a couple of weeks after that, I got the gig. It was a lot of fun because I had never done a gig where I was also singing lead. I sing several of the Paul Stanley KISS songs.
Andrew:
You've also worked with Buring Rain, Joe Lynn Turner, and Kevin DuBrow over the years. What has it been like having the opportunity to work with so many Rock and Heavy Metal greats, all the while cementing your own legacy as one of the more powerful drummers in the game today?
Matt:
It's been awesome! I'm grateful to be able to work with so many people who I grew up listening to. I think it works two ways; first of all, I know their music, so it's a really natural fit musically. Secondly, what we can think about, we create. And my career is proof of that.
Andrew:
Shifting gears a bit now. The Metal and Hard Rock scene here in North America is pretty stagnant. It's almost become indie in a way, with only the major bands getting a lot of traction; it's a struggle, it seems. In Europe, the Metal scene is thriving and seemingly always has been. Why do you feel the ferocity for Metal and Hard Rock is so much stronger throughout Europe than it is in the rest of the world?
Matt:
I'm not sure why Rock music remains popular in Europe more so than in America. Perhaps, Americans are more trendy and change their tastes? I don't really know the answer, but it's always been that way. Mr. Big would play to 1500 seaters in the US and then sell out Budokan, in Japan which is about 15,000 people.
Andrew:
More on the subject of Metal. Oftentimes, "Metalheads" are judged for their appearance. It's odd though, people will judge someone for looking "too metal," but in the same breath, someone can be judged for not looking "metal enough." What are your thoughts on that?
Matt:
The reason Rock 'N' Roll appealed to me is that it was an opportunity for me to be myself and to express myself. I don't think you can claim to be rebellious when you don't let someone in your club because they don't have the right shoes on or the right haircut. It's stupid.
One of the advantages of being a hired gun is that I primarily get judged on my ability as a musician. And frankly, that's all that really matters to me.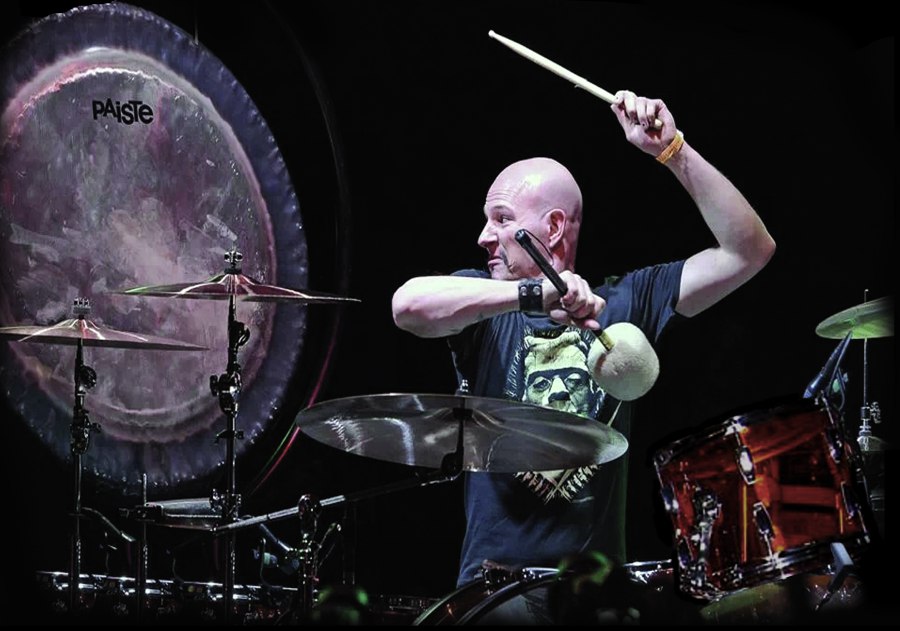 Andrew:
Since the days of Satanic Panic in the 1980s, Metal and Hard Rock music in all its forms has seemingly been on trial. What are your thoughts on the persecution of Metal/Hard Rock as a genre? Do you feel it will ever be widely accepted the way that Pop or more mainstream Rock music is?
Matt:
No, and it shouldn't be. Rock 'N' Roll was originally called race music. That's because it borrowed a lot from Rhythm and Blues, which was played by black people. So, there's always been a stigma going back to the 50s. Also, the overt sexuality has made people uncomfortable as well. Some of this is just a natural result of music being made primarily by adolescent men, and some of it is intentional to provoke people and get a reaction. I think if someone has Satanic images on their records, they are probably expecting to get a backlash and probably hoping they will. If a church group wants to protest a band, I think ultimately that's good for business. There are always people that are going to try and control others.
Andrew:
Touring is usually a huge part of a working musician's proverbial machine, but as we know, COVID has disallowed it. What do you miss most about touring?
Matt:
I miss being with other people, and I miss visiting different places worldwide. I have great memories of simple moments, like having an espresso or smoking a cigar in Milan, Tokyo, or Houston, Texas. I also love record shopping, so it's a great excuse to get out and see the town.
Andrew:
One disturbing fact I've learned over time is that streaming services pay artists well, if at all. Meanwhile, Bandcamp seemingly goes out of its way to take care of its artists. What are your thoughts on that issue? How do we as fans do our part to help?
Matt
Spotify is a ridiculous business model. I don't know why the industry doesn't get together and refuse to license any of their music for streaming until the terms change across the board. That said, it's not really my world. I work for the people who have those deals; I play drums for them. So, I don't have to deal with that. But it's completely unfair. As far as music fans, once we start playing live, paying for tickets and purchasing merchandise is one way to support the band more directly.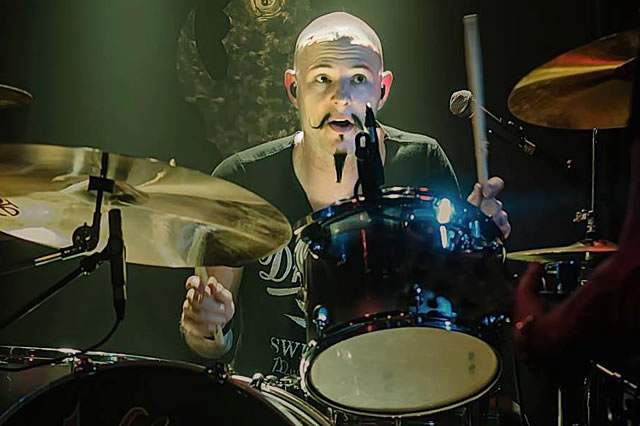 Andrew;
In a world dominated by big business and social media, can artists truly get ahead? How do we keep the playing field level so that everyone has a chance to succeed?
Matt:
The first thing an artist can do is recognize that they are a business. Passion is why we all play music. The challenge is to figure out how to monetize it and have a sustainable career. Connecting with other human beings is still the name of the game. Thanks to social media, artists have access to the entire world of music fans. They need to educate themselves on how to connect with those people and make them fans.
Andrew:
Are you into records? Tapes? CDs? Digital? Where do you like to shop for music? What are a few albums that mean the most to you and why? 
Matt:
I am a vinyl guy. I have around 3000 records. Mostly Rock 'N' Roll from the 50s up to the 90s or so. Something that just became available on vinyl for the first time is a record called Masters of Reality Sunrise on the Sufferbus; Ginger Baker played drums on it, which was how I found out about it. Very special and cool record.
Probably my favorite record is a Japanese pressing of KISS Alive II that I got in Japan, with all the inserts, including the tattoos, for $23.
Andrew:
Who are some of your favorite artists? Ones that mean the most to you.
Matt:
KISS, ACϟDC, Cheap Trick, The Beatles. 
Andrew:
Tell us what kind of drums, cymbals, and gear you're using these days.
Matt:
Ludwig Drums, Paiste cymbals, Remo heads, Vater drumsticks, Canopus snare wires, Humes & Berg cases, and Tuner Fish lug locks.
Andrew:
Last question. What advice would you have for other drummers just starting? How do they stay afloat in a world that seems to be so abhorrent to creatives?
Matt:
First of all, I don't look at the world that way, so I would tell them to change their worldview if that's how they see it. Secondly, I would tell them to aspire to be as great as their heroes, not their friends.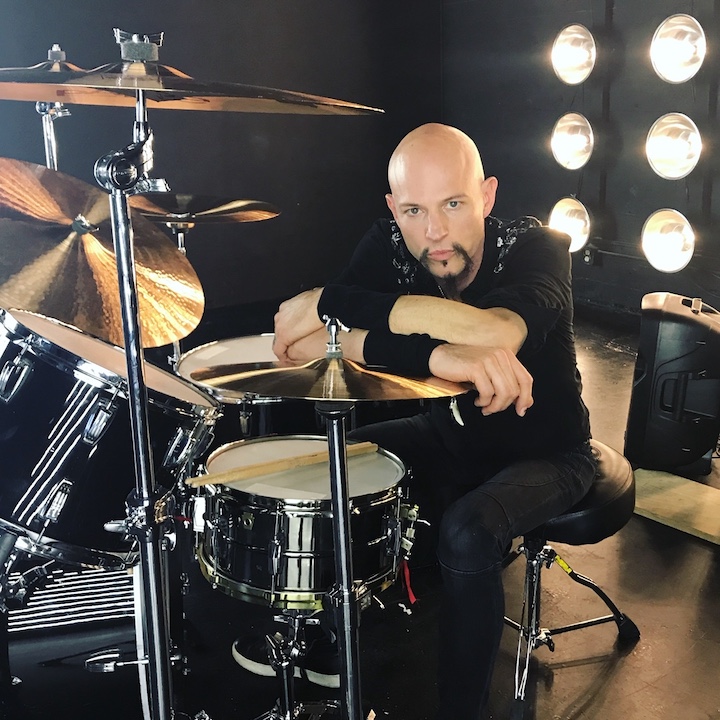 Interested in learning more about the work of Matt Starr? Check out the link below:
Be sure to check out the full archives of VWMusic Interviews, by Andrew Daly, here: www.vwmusicrocks.com/interview