All images courtesy of Rachel Eckroth
Rachel Eckroth is an American singer-songwriter and keyboardist who primarily works within the genre of Jazz. In addition to being an accomplished solo artist, she has worked with the likes of KT Tunstall, and Chris Botti, and is currently the keyboardist for Rufus Wainwright. Today, I've got the one and only Rachel Eckroth with us, and it's a really enjoyable interview. I really enjoyed getting to know Rachel better and I believe you will, too. So, before we dig into this thing, I would like to direct you over to Rachel's website, where you can learn more about her work and artistry (link here). Rachel, her husband Tim, and Alassane have a new single out. It's called "Moot Points," and it's fantastic. You can learn more via her website. Once you've done that, give this interview a read. Enjoy.
Andrew:
Rachel, thank you for taking the time to speak with us. This has certainly been a weird year. What have you been doing to pass the time?
Rachel:
No problem – I've been writing a ton of new music, some songs with lyrics, some large Jazz ensemble pieces. I've also have been working on a Patreon page with my husband, Tim Lefebvre, where we do weekly improvisations and things like bass lessons and effects pedal demos. Patreon.com/LiveFromBlackbird
Andrew:
Tell us a bit about your backstory? How did you get into music?
Rachel:
My parents were musicians when I was young, and my dad did some time as a band director, so we were always around it and listening to different records they had. We were obligated to take piano lessons and until I was about 14, but it didn't really click with me. When I joined the Jazz band in high school, I took a huge interest in music, and everything grew from there.
Andrew:
What was it about the Piano/Keyboard that drew you in initially? Who are some of your greatest influences?
Rachel:
I think since I was already playing piano, later on in life, it became "my instrument." I was always a much more natural singer but didn't explore that until later. Since I was learning about Jazz and improvisation, I think that's what really hooked me – the idea that you can learn to play spontaneous music – and it really helped my composition as well. The first pianists I was listening to in that genre were Herbie Hancock, McCoy Tyner, Keith Jarrett, and Chick Corea.
Andrew:
You're primarily associated with Jazz. What drew you to that genre? Who are some of your favorite artists?
Rachel:
I guess the previous question answers this – Also, I was very into singers back then like Ella Fitzgerald, Sarah Vaughan, and Harry Connick's Big Band stuff, as well as singers like Joe Williams and Nancy Wilson.
Andrew:
As a songwriter, where do you draw inspiration from? I know that for some artists, their music is intensely personal, while for others they're only telling stories. Which is it for you?
Rachel:
I get inspiration from everywhere. I find myself, during this quarantine, getting into EVERYTHING. As a songwriter, I have been telling personal stories in my lyrics, but now I've started to draw upon other people's stories and trying to come from different angles – maybe emotions I've experienced, but made up stories. I'm currently listening to my entire old CD collection, which was mainly from the 90s and early 2000s, and am finding a lot of composing inspiration there. Everything from Schoenberg string quartets to Fiona Apple to Gil Evans to Coldplay.
Andrew:
You've worked with some incredible artists such as Chris Botti, KT Tunstall, and most recently, Rufus Wainwright. What's it been like having the opportunity to work with so many incredible artists?
Rachel:
It's always awesome and a learning experience. In most cases, my career has been as long as the artists I work for, but the main difference is watching how they work, and watching what they do to make it all "happen." I'm talking about not only the actual workings of putting a show together but also PR and media stuff, as well as doing their MAGIC nightly on stage – these artists have a gift and skill of pulling the audience in night after night. The work ethic is really insane, to have to always be "on" and to keep things moving career-wise – I love to see it and learn from it.
Andrew:
In 2005, you released your debut album, Mind. After so many years as a session artist, what went into the decision to finally branch out on your own? Looking back, what's changed for you since the release of your debut?
Rachel:
I've always been a writer for the most part and spent so much time hiding behind the piano. I was a shy, introverted kid, so being in the background was comfortable and not too scary. Mind was a Jazz trio record where the scariest thing I did with that was play a whole song that was rubato (So, not actually scary…) – I was still introverting. It wasn't until I started singing again and writing words that things changed – it was harder to be in front, showing my face and expressing my thoughts, but the payoff from the audience was better and I think that's what keeps me going.
Andrew:
You've got a new single out this year, "Get U Ready" and your last full-length album was When It Falls in 2018. What can you tell us about your new single? Can we expect a full album soon?
Rachel:
"Get U Ready" was something that was born out of our Patreon page – we were writing and producing a song a week, and that one was so fun that I shared it with the world. I'm working on an EP now with the incredible David Garza and it should be released around March/April. In the meantime though, I wrote a song with the artist, Alassane, and we produced it here at the house with Tim Lefebvre and Corey Fonville is playing drums. We are working on a music video to go along with it and we dropped it this month (Listen to "Moot Points" here).
Andrew:
Aside from your solo output, you've formed the Jazz Fusion group, Antelog and you released an album in 2017. I love Fusion. Tell us about that project.
Rachel:
Yes, Antelog was my way to get my fingers moving while off the road – I wanted to do a Synth album that we could gig with locally in LA, so we did that for a while – some of the musicians that played live were Gary Novak, Gene Coye, Dmitry Gordetsky and Ben Shepherd. Those gigs (which I hope can happen again in the future) allowed me to bring ALL my gear and get weird.
Andrew:
In 2017, you served as the assistant music director for the Women's March in Washington DC. Tell us more about your role, as well as this important moment in Women's history.
Rachel:
So, I was the assistant director, which meant rehearsing the all-female band and a small bit of conducting – Toshi Reagon, who is an artist and activist was spearheading the music – she always brings a beautiful group of women together to play shows and events. Playing the women's march in DC was pretty great – crazy to see so many people out there marching for women's rights and human rights. It was the beginning of an insane 4 years, and I'm glad to see it winding down – although, yes, the fight is not over.
Andrew:
Sort of piggybacking onto my last questions here. As I am sure you are aware, despite the efforts of amazing organizations such as Women In Vinyl and Women Who Rock, women are drastically underrepresented within the music industry. What are your thoughts on this issue? What can we all do to work toward changing this?
Rachel:
We have to remove the stigma in general of women doing things that men normally and traditionally have done. It's all just a made-up social construct. If someone is capable of doing a thing, then they should do it. Being creative in a certain way isn't meant for one gender or another.
Andrew:
Shifting gears now. What other passions do you have? How do they inform you musically and as a songwriter?
Rachel;
I love photography and visual art. I guess at this point, visual art just helps me get in the frame of mind to write. I can't say yet that anything has directly inspired words or a song, but maybe someday.
Andrew:
Do you collect vinyl? Cassettes? CDs? Or are you all digital now? Where do you like to shop for music?
Rachel:
I have so much vinyl now, and my husband is a collector too, so we have a wall of music at the house. As I said, I've been revisiting my old CD collection – I also do things digital of course, but want to point out that I'm not streaming people's music – I usually buy everything that I want to hear. Although my stuff is out there on Spotify, I just can't get with it.
Andrew:
This may be a hard question, but what are a few albums that mean the most to you and why?
Rachel:
Miles Davis '58 Miles was the first Jazz record I had. Fiona Apple's Tidal was kind of my intro into modern songwriting and Bowie's Blackstar for so many reasons – it's a musical masterpiece, my husband plays on it, and it was released the day my dad died, so it's such a huge one in my life.
Andrew:
2020 was a weird year, but we still saw a lot of great music released in 2020. What are some of your must-have albums of the year?
Rachel:
Anything Madison Cunningham releases, and Phoebe Bridgers' new album Punisher.
Andrew:
Once COVID-19 calms down, what's next for you?
Rachel:
Hopefully touring and making some money!
Andrew:
Last question. What changes would you like to see within the industry that would benefit both the fans and artists alike?
Rachel:
That's tough. So many things will be different in the future. My wish is that people would value art and music as much as they do pop culture. I don't know how you get people to care. That's one of the reasons I don't stream music as a listener – I think the experience is watered down when you are kind of shuffling from single to single – I like to put on a whole record from start to finish, but that's just me – I'm trying to not be in a hurry.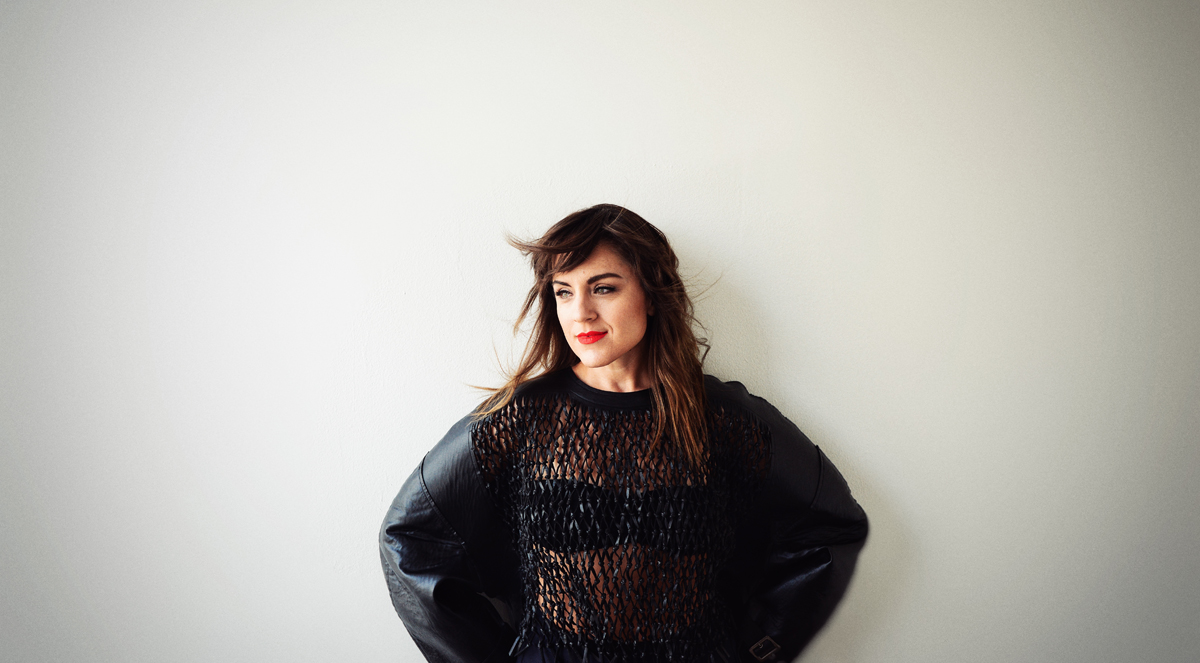 Interested in diving deeper into the work of Rachel Eckroth? Check out the link below:
Dig this interview? Check out the full archives of Vinyl Writer Interviews, by Andrew Daly, here: www.vinylwritermusic.com/interview