All images courtesy of Tony Vesalainen/Cityman Productions
In a genre that pumps out new releases by various new labels, which seem to pop up each week, it can be hard to discern what's quality and what you maybe should pass on. Well, I am here to tell you today that if Tony Vesalainen's Cityman Productions are putting it out, then it's probably worth having.
Cityman Productions is a Vaporwave-focused label out of Finland, which is run by Tony Vesalainen. For my money, they're one of the best in the game and only getting stronger, perhaps after this interview, you'll agree too.
Today, I've got founder and label runner Tony Vesalainen with me for a chat. We talk about how he came to love Vaporwave, the beginnings of Cityman Productions, where he presses his records and his opinions on the scene today. Want to learn more? Head over to Cityman Productions Bandcamp here. Once you've got that sorted, check out this chat with Tony. Cheers.
Andrew:
Tony, thank you so much for taking the time to speak with us. How are you holding up during this seemingly ever-raging dumpster fire?

Tony:
Thank you so much for hitting me up; I really appreciate it! The COVID pandemic broke loose about one year ago, and it has been quite wild. It's pretty crazy that all of a sudden you can't like see your parents, friends, etc. When the pandemic started, I kind of felt that there's an invisible threat lurking outside; it really reminds me from the movie The Thing. Luckily, I live in Finland, and here's not so many people – especially in the city called Turku where I live. Here in Turku, it was more like post-apocalyptic: there's nothing outside, just silence. Thank god the Cityman Productions label has kept me busy during the pandemic.

Andrew:
Tell us about your back story. How did you get into music? What was your musical gateway?

Tony:
My dad has played guitar and several other instruments my entire life, so music has always been in my life one way or another. My mother bought me a Michael Jackson cassette when I was like 7. I put that tape in my Walkman, and "Blood on the Dance Floor" started playing. I can still remember how I thought that the track sounds very cool and like nothing I had heard earlier. I was always riding a bike while listening to that tape! I was 10 when my dad asked me if I wanted to learn how to play the guitar. He showed me one classic Spanish song with a nylon guitar, and I was pretty blown away by how cool it sounded and how someone could actually play like that. I can't remember what the track was but what I do remember is that I thought to myself that one day I can play that song. I rehearsed playing the guitar kind of on-off since that day. When I was 13, I started rehearsing regularly, and soon I had my first electric guitar and amp. Now, I have played in many bands, in various genres, produced music for over 15 years, and, of course, collected vinyl-like there's no tomorrow.

Andrew:
In regards to Vaporwave specifically, what opened the door? What drew you in?

Tony:
It was a happy accident. I have been a big Synthwave/Retrowave fan since 2010 and we were listening to some Synthwave records with my friend at my place. We decided to go meet some friends downtown later that night. While we were waiting for the bus, my friend asked me if I had heard of vaporwave. I hadn't so he grabbed his phone and played a track from Macintosh Plus – Floral Shoppe. He also showed the artwork and I was totally confused, I didn't know what to think about any of it. For some reason, the track kept haunting me throughout the evening and when I got home, I listened to the entire Floral Shoppe album. I have never been so blown away by any music genre, Vaporwave hit me SO hard. It was a genre I had been looking for all those years.
Andrew:
Since 2019 or so, you've released a lot of incredible music under Cityman Productions, which has a focus on Vaporwave. How did Cityman Productions get started?
Tony:
I'm so glad to hear you like what I have been releasing so far! I started Cityman Productions in early 2019. I didn't plan it at all; it just kind of happened naturally. I had finished the Cityman 900 & Akira Mall albums, and I was wondering which label I should contact. Since my music is 95% original compositions, I just decided to change my Bandcamp page from Cityman 900 to Cityman Productions. I thought that city is a pretty vaporwavy word since many Vaporwave album covers have skyscrapers and buildings on them. Also, Cityman 900 is one of the first portable mobile phones that Mobira had back in the day!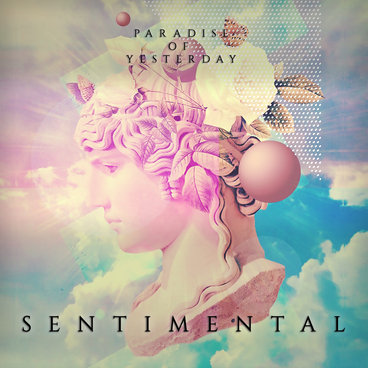 Andrew:
In my opinion, all of the releases from both Cityman are done right. You've got an incredible roster of artists, which seems to be growing by the day. You press well. You package well, and you ship well. Where do you press your records? Were there any experiences you had that influenced your decision to pursue the level of quality you have today?

Tony:
I'm having CMP's vinyl pressed at Deepgrooves in the Netherlands, and there are two reasons for this: 1) they're doing incredible work to make vinyl pressings happen. 2) they're trying to be as ecologic as possible. When I was planning the first vinyl pressing, Bodyline – Instant Images, I wanted everything to be done right from the vinyl mastering to the outer sleeve. I heard so many vaporwave pieces of vinyl last year that wasn't mastered properly. Don't get me wrong, most of the records sound ok. They don't sound full and crisp like vinyl should. This is probably because people don't master their records properly, or the vinyl was pressed very cheaply. I have seen that many artists have mastered their own tracks for vinyl, but you should really know what you're doing. Even If you know what you're doing, it's recommended to get your tracks mastered for vinyl by a professional audio engineer. This is why Cityman Productions' vinyl releases have been mastered by an audio engineer with 20 years of experience in vinyl mastering.

Andrew:
Two of the biggest issues in the Vaporwave community are FOMO and scalpers. These releases are all so limited, and the prices get insane in the aftermarket. What I love about Cityman is that you make all the albums people want readily available and at fair prices to boot. Was there always a conscious effort to try and thwart the scalpers?
Tony:
There are so many Vaporwave releases every week which are also sold as physical copies. Usually, e.g. a cassette run is limited to 20-50 copies, so if the release sells out fast, the prices can go up like crazy. There're also customers who aren't even buying physical copies for themselves; their intention is to grab a physical copy and sell it for an insane price when the pressing is sold out. I was very aware of the scalping issue when I started this label. Cityman Productions' vinyl releases will always be limited to at least 300 copies to avoid scalping. I'm also making it possible to buy only 2 pieces of vinyl per person for the same reason. If there's high demand for a Cityman Productions vinyl pressing that's sold out, I'll make a reissue with a different vinyl color, extra artwork, etc. I know exactly how frustrating it can be when you miss a vinyl release. But whatever you do, there'll always be scalpers -you just can't get rid of them completely.

Andrew:
As you probably know, quality control is an issue throughout the vinyl industry. I've personally purchased many records through both Cityman, and the quality is always top-notch. Furthermore, you guys always make it right 100% of the time if there is a rare issue. What are your thoughts on quality control in the industry today, and what's your QC process like?

Tony:
So cool that you have grabbed CMP's vinyl releases, and you have been happy with how these releases turned out! Many artists have been using vinyl crowdfunding services to get their albums pressed on vinyl. I think it's cool that people are willing to support artists to make these vinyl releases possible. However, I own a couple of crowdfunded vinyls, and all of them sound pretty bad, in my opinion. I don't know what the QC behind these releases is, but I bet it's not very precise; this probably causes the mediocre quality. As I mentioned earlier, you should always use proper mastering for vinyl to make it sound perfect. It's even pretty sad that an artist produces an amazing album, and then it's pressed cheap without proper mastering. Like you have put all of your artistic effort to make a banger album, and then it's kind of ruined with pressing it cheap and with inferior quality control.

Andrew:
Shifting gears here, is there anything within the industry you would like to see change for the better? What improvements would you like to see that you feel would benefit us all within the vinyl community and music community in general?

Tony:
I think I've covered most of this is covered pretty well earlier. Most of all, I wish this pandemic will be over soon. It affects the scene in so many ways, from vinyl pressing to delivery times to the customers.

Andrew:
Vaporwave is a tricky genre to pin down. It's ever-changing, but people always like to put things into boxes. What are your thoughts on that, and the idea of genres in general?.

Tony:
I have always said that genres are for record stores, but people like to put things into boxes, as you said. Vaporwave is an insane wilderness of sub-genres after sub-genres which is a good thing; it's very inspiring, in my opinion. When I found Vaporwave, it had such a significant impact on me because it is kind of tied to the very distinct aesthetics. I'm listening to so much music that if I cared about genres, I couldn't even listen to anything. You should always listen to music that touches you deeply emotionally and never think about which genre it belongs to and what other people think.
Andrew:
Vaporwave has existed in digital forms for a long time. What do you think of the rising wave of support for vapor-vinyl over the last few years?

Tony:
What could be better than having your own album released on vinyl? I bet this is one of the biggest dreams for most artists in the Vaporwave scene. It's super cool that there have been so many vapor-vinyls during the short existence of the scene/genre. Vinyl is also one of the best ways to support your favorite artists. It has always been essential to me that all Cityman Productions' artists will get a fair share from their physical copies. Vaporwave is best served on vinyl!
Andrew:
The way I discovered Vaporwave was mostly through Bandcamp and Reddit. What are your thoughts on the importance of both Bandcamp and Reddit for Vaporwave and Indie music in general? In regards to Reddit, there seems to be a toxicity that's creeping in that wasn't there previously. What are your thoughts on the Reddit scene?

Tony:
Bandcamp is especially a perfect platform for labels and artists to upload their music and sell merch. It's heartwarming to realize that people are willing to support their favorite artists on various platforms. This goes with any music genre. I love that people still appreciate records and merch because streaming services like Spotify are robbing artists. I'm not a very active Reddit user, but most of my experiences there have been positive. There's always a couple of rotten apples on every platform. In my opinion, Reddit is an excellent place to promote your upcoming vinyl release, share a picture of your record collection, or just talk about anything related to vinyls. I have heard that there's some toxicity on Reddit, but as I said, I'm not super active there, but I have met many cool people there.

Andrew:
Another interesting development in the Vaporwave community has been the sudden resurgence of cassettes. Did you see that coming?

Tony:
As far as I have understood, cassettes have been in the Vaporwave scene almost since the beginning. The reasons for this are most likely because 1) it's cheap to buy and dub cassettes in your living room and 2) cassettes are compact to ship around the world; you can spread your music pretty quickly, and 3) it's a "dying format" that fits the Vaporwave aesthetics and nostalgia. In my opinion, there are many more reasons for this, but discussing them would need another interview. Hahaha! I believe that cassettes will be even more popular after a couple of years. People who listened to tapes as kids are now adults who find it super nostalgic to buy a cool cassette deck and listen to some old tapes. After this, some people will realize that there are brand new cassettes available from various indie labels, and they'll start to collect tapes again. Cassette is also a pretty hipster format. There's a weird rumor stating that cassettes sound bad, which has stained this format's image. Cassettes sound fantastic if you're using proper mastering, dub on a brand new cassette using a good deck, and knowing what you're doing. You should also clean your cassette deck regularly to ensure a good cassette dub and listening
experience.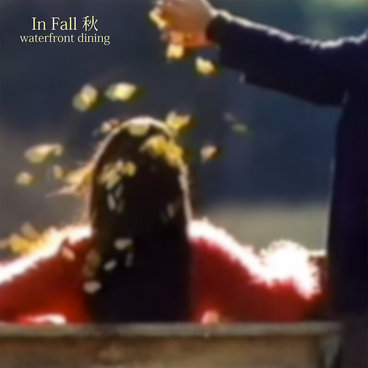 Andrew:
This might be an obvious question, but do you collect vinyl? Tapes? CDs? Or are you all digital now? If so, what are some albums that mean the most to you? Where do you like to shop for music?

Tony:
I can't even describe how much I love vinyl! I have been collecting them since I was like 15 and I spend most of my money on records and music equipment. I actually sold almost my entire CD collection a couple of years ago because I just don't like CDs at all. I'm collecting vinyl from genres like Post-Punk, Black Metal, Vaporwave, Indie Rock, Doom Metal, to name a few. Basically, anything goes if it sounds good! It's hard to name individual artists or albums that would mean the most to me, but the aforementioned genres do so definitely. Most of the time, I listen to music on vinyl. I'm grabbing records basically anywhere I can: Bandcamp, Discogs, and record stores. Also, I'm always trying to visit local record stores as often as possible, but the COVID pandemic made it almost impossible.

Andrew:
It's been a crazy year. Once COVID-19 dies down, what's next for Cityman Productions in the future?

Tony:
2020 was an extraordinary year indeed. COVID has caused many problems like shipping delays, but so far, I have managed to handle these issues. In the future, I'm going to keep on releasing both digital and physical copies –mostly vinyl releases. Also, I have several collaboration plans for this year, but I don't want to reveal those yet. One of my goals for 2021 is to spread the awareness of Vaporwave in Scandinavia and the EU
Andrew:
Last question. You've always embraced the DIY approach to music and your label. What advice do you have for anyone trying to get their start?

Tony:
This might sound a cliché, but first of all, you have to be real: do it because you really love music and everything related to it. You should also appreciate every artist, band, label, etc. you're collaborating with. It's super hard work to run an indie record label, especially if you're doing it alone, but most of the time, it's very rewarding. Everyone appreciates honesty, so try to be as transparent as possible. Let everyone know if there are problems, delays, etc., because your fans are supporting your label and artists with real money (not the Monopoly one) – they have the right to know what's happening and if there are some issues. Maybe the most important advice of all is to act like a normal human being and always treat everyone with respect and as you would like them to treat you.
Dig this interview? Check out the full archives of Vinyl Writer Interviews, by Andrew Daly, here: www.vinylwritermusic.com/interview