All images courtesy of Getty Images

By Andrew Daly
andrew@vinylwriter.com
There is something extraordinary about listening to a legendary artist hit their absolute creative peak. It is pumping out quality music seamlessly, in a manner that makes it seem almost too easy. It's not easy, however.
Neil Young has had a long and eventful career. He's achieved fantastic success and experienced significant lows, professionally and personally. It seems that Neil Young is a man who also is at his best in times of turmoil, particularly during times of personal crisis. With that in mind, I wanted to focus on one of the best and most fascinating periods of Neil Young's career. A time of tremendous unrest in his life, which eventually manifested what is known as the "Ditch Trilogy."
Consisting of a trio of albums, Time Fades Away, On the Beach, and Tonight's the Night, Young's time in the ditch is now steeped in infamy, defined by three consecutive massive critical and commercial failures. At the time, they were seen as more challenging expressions of Young's inner conflicts on achieving success while also expressing his struggles of losing friends, himself, and the general decay of his generation in post-Vietnam War America.
The first of the "Ditch Trilogy" was Time Fades Away, which was released in 1973. An album of all-new material that Young had oddly chosen to take on the road with a completely new and unfamiliar band without recording any of it in the studio first. Following the success of Harvest, Young became highly disillusioned with the music industry and the world in general. He disbanded Crazy Horse, formed an entirely new band called The Stray Gators, and set out on tour.
The tour was an unmitigated disaster from the start, with confused audiences expecting to hear Young play his hits, but instead, they were treated to loud and depressing songs played by a band who barely knew one another. In the midst of this, his good friend and long-time collaborator Danny Whitten died of a drug overdose. Shortly after that, on the same tour, friend and roadie Bruce Berry also died of an apparent drug overdose.
At the same time, Young was battling his demons with depression, substance abuse, and physical issues with his singing voice. Time Fades Away was recorded during this tour, with the new music being presented via the live setting in this extremely convoluted context. Fans, as they had been during the tour, came away confused by the record, and it also flopped.
Young was so profoundly affected by the drug-induced deaths of his friends that he proceeded to record an album to specifically chronicle and deal with the incidents in his classic roundabout way. The result was Tonight's the Night, which was eventually released in 1975 but recorded in late 1973 into early 1974. The extremely dark tone of the album led Young's record label, Reprise Records, to shelve the record in hopes that Young would find himself and record something more positive, or at least something that had selling potential.
Young's response to this was two-fold. First, he recorded and proceeded to release what would become the second album in the "Ditch Trilogy," On the Beach, in 1974. While on the Beach presented as a more melodic and sweetly acoustic album, the album itself dealt with the same dark themes as his previous failed records. Ideas centering around the collapse of the 1960's flower power ideology, his downward spiral in the wake of success, the dark underbelly of the seedy L.A. lifestyle, and of course, death and despair. It goes without saying that Time Fades Away and On the Beach flopped.
Young remained in the ditch.
After the release of On the Beach, Young's record label was still stalling the depressing Tonight's the Night, so Young went back into the studio and recorded an album called Homegrown. If you know anything about Neil Young, you know he is a man of his own principles. An artist who will fight tooth and nail to do things his way and maintain absolute artistic integrity. And so Neil Young stuck his middle finger in the face of Reprise Records and the general record-consuming public and recorded yet another depressing album. 
Homegrown focused primarily on Young's failed relationship with Carrie Snodgress, but it was comparatively sunny compared to Tonight's the Night. After the recording of Homegrown was complete, Young held a listening party at his home in California. During the party, Young played both Homegrown and the still unreleased Tonight's the Night with the intent to hand Homegrown over to Reprise and release it as his next album.
After the playback of both albums had finished, Young had a sudden change of heart and instead insisted that Reprise finally release Tonight's the Night to the general public. At the time, Young stated his reasons were that after listening to Tonight's the Night again, he found "Its overall strength in performance and feeling trumped that of Homegrown." 
Retrospectively Young admitted in regards to Homegrown, "It was a little too personal…it scared me." Regardless of his reasons, Young did have his way, and in 1975 Tonight's the Night finally got the wide release it deserved. And it just as had been the case with his previous two records; it flopped. At the time, Young said that the album was "The closest I ever came to art." As for Homegrown, the reel-to-reel was canned and stuck in a vault for 45 years.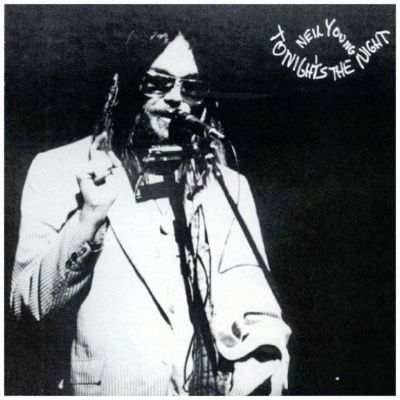 There are a lot of Neil Young fans out there. Some love him for his long-standing "f*ck you" attitude. Others love him for his music. Some for both. Those who don't know Neil Young and his music are probably extremely confused as to why I've called what I've just chronicled "One of the best and most fascinating times in his career." Especially considering I then proceeded to tell you about the cascading mega failure it all was.
Well, perspective is everything, and sometimes, time does heal all wounds. As the years wore on, Neil Young continued to do what Neil Young does: release music on his terms. Whenever he felt like it. In whichever way, he felt like it. Some of it was successful. Some of it wasn't. I can tell you this, undoubtedly – all of it is good. Damn good. Music journalists and fans alike began to revisit the "Ditch Trilogy," and they began to change their tune. As time passed, the albums started to garner five-star reviews and developed a devout cult-like following. By the turn of the century, the "Ditch Trilogy" went from being regarded as the proverbial sewer of Young's work to being revered as his best.
Still, this begs the question: What is that all worth? These albums were just as good then as they are now. What changed? The answer is two-fold. Once you do something a certain way, people expect you to keep doing it the same way over and over and over ad-nauseam. Secondly, there is an over-reliance on critics to tell us what's "good" and "bad." People don't always think for themselves, instead choosing to be sheep to be herded about. It was that way in 1975, and it is sadly still that way in 2022.
Regardless, Neil Young doesn't pay attention to any of it. He didn't in 1975, and he doesn't in 2022. I know what you're probably thinking, "What about Homegrown?" Well, Neil Young had another "f*ck you" up his sleeve. Just when critics and fans alike began to revere the "Ditch Trilogy" and see it as the masterwork it always was, Young decided to pull Homegrown out of the vault, dust it off, and drop it on the unsuspecting public in 2020 just as it was in 1975. Completely untouched.
So, what now? The "Ditch Quadrilogy?"
Neil Young doesn't do gimmicks. He doesn't care if you like him. He doesn't mind whether you listen to his music or not. He would be the first to tell Rolling Stone, Spin Magazine, or Pitchfork to take their review and stuff it. That's just who he is. Sure, it's true that at any given point in the last 47 years, Young could have released Homegrown, but he chose not to. He once opined that the songs on the album were "Great songs that I can live without." 
Given that fact, listening to the album, you cannot help but revel in how great it truly is. What you're hearing is a seminal artist at the height of his creativity while at the same time being mired in the worst possible headspace a human being could find themselves in. This entire period of Young's uber-interesting career is a fascinating case study on success, excess, life, death, and, most importantly, artistic integrity.
The funny thing is, though, Homegrown may be the best of the bunch recorded during Young's "Ditch" era. Listening to Homegrown, one feels like the missing puzzle piece has been found. A puzzle we didn't even know was incomplete. It's a true "a-ha!" moment. After hearing these songs 47 years on, we finally see Young run the whole gamut of his emotional turmoil between these four albums. We see the vivid picture of his depressing yet grand artistic vision.
One cannot help but wonder how things might have been different for Young during that time had he chosen to release Homegrown instead of Tonight's the Night or even alongside it. However, that is not what happened, and that is to Neil Young's design. Neil Young only plays by one set of rules, and that is his own. What other artist can hold a truly great album in their hands, spit on it, and instead choose to release an album they knew would flop for no other reason than to make a statement and to tell the story of his dead friends?
In 2022 and beyond, we get both. Things all played out precisely as Young intended. His intent can be summed up by the cryptic message included in the liner notes of the original vinyl release of Tonight's the Night, which was written by Young himself: "I'm sorry. You don't know these people. This means nothing to you." 
Well, 47 years on, we get it, Neil. We finally get it.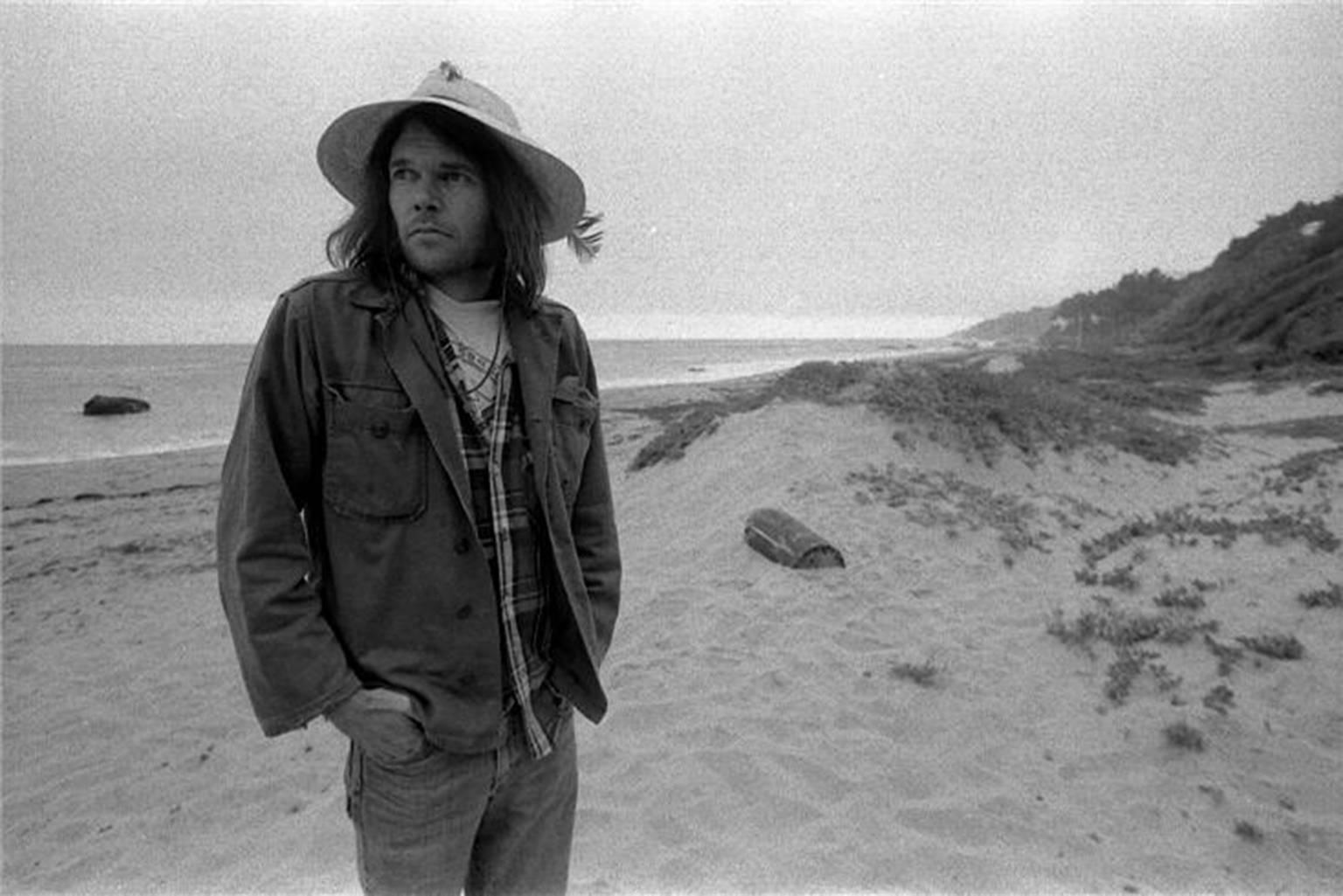 – Andrew Daly (@vwmusicrocks) is the Editor-in-Chief for www.vwmusicrocks.com and may be reached at andrew@vinylwriter.com