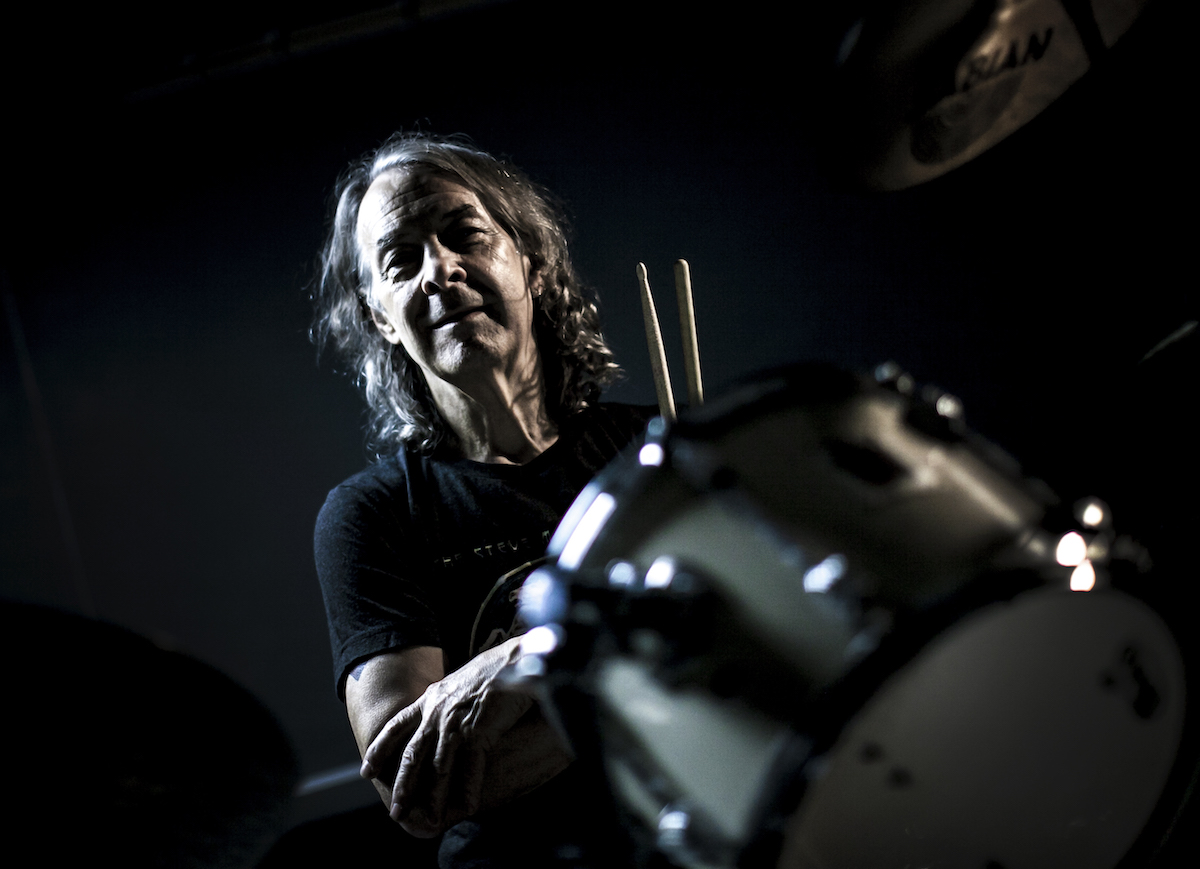 Albert Bouchard has been in the Rock game for a long time. A long-time lover and appreciator of all things music, Albert was one of the founding members of the legendary Rock group, Blue Öyster Cult. As the band's drummer, Albert played on the band's first 8 records, the bulk of which are staples of American Classic Rock radio.
Albert's influence as both a drummer and a songwriter is felt throughout the genres of Classic Rock, Hard Rock, and Heavy Metal to this day. These days, Albert is working with his band Blue Coupe, and you can learn more about that project by visiting their website here. They've also got a new album out called Re Imaginos, and you can grab it here.
Albert's love of music and songwriting as well as his work with Senator Chuck Schumer to get the Save Our Stages act passed, is an ongoing effort to give venues the support they need to keep going, especially during this difficult time. If you want to learn more about Save Our Stages, and what you can do to help, check out their website here. Enjoy getting to know Albert a bit better. I know I did.
Andrew:
Albert, thank you for taking the time to speak with us. This last year has been rough, right? How are you holding up during this seemingly ever-raging dumpster fire?
Albert:
Last year was rough. I stopped counting my friends who died at 12 but that was in July. There have been many more since then. It's something I've been struggling with for the past decade but this year was the absolute worst. The political situation didn't help any either but we're in for change and change is always good, especially now.
Andrew:
Tell us about your backstory. What was your musical gateway so to speak?
Albert:
I would say, my parents, especially my mom because she had a large record collection from when she worked for J Edgar at the FBI. The FBI was in Chicago at the time and she was a single woman with disposable income. She had mostly Benny Goodman and Bing Crosby 78s. One of my first musical heroes was Gene Krupa. My dad also sang around the house or even in the car while he was driving. He taught my Uncle Bill how to play guitar in high school and eventually Joe and I joined his son, Teddy, to create our little Rock band in 1959. Uncle Bill played every weekend with some buddies and they practiced in his living room. Uncle Bill let us use his equipment when we first started. My dad built our first PA system and was our driver until I finally got my regular license.
Andrew:
As a musician and drummer, who are some of your earliest and most important influences? How did you develop your signature style?
Albert:
Well, you never forget your first love and so that would be Gene Krupa but I also loved all kinds of Jazz, Duke Ellington, Count Basie, Ella Fitzgerald, Dave Brubeck Quartet, and Nancy Wilson. I didn't care much for Rock and Roll until I heard 'Walk Don't Run' by The Ventures. That was what inspired us to make our little Rock band. We called ourselves The Regal Tones. We played the top hits of the day so I imitated Benny Benjamin, Hal Blane, and Earl Palmer, even though I didn't know their names at the time. We would play entire sets of Beach Boys songs and then a little later when The Beatles came out, we would play one set of Beach Boys, one set of Beatles, and the last set of requests (usually Ventures, Duane Eddy, Contours, etc.). We had a repertoire of hundreds of songs and played nearly 400 shows in the 6 years before I went away to college.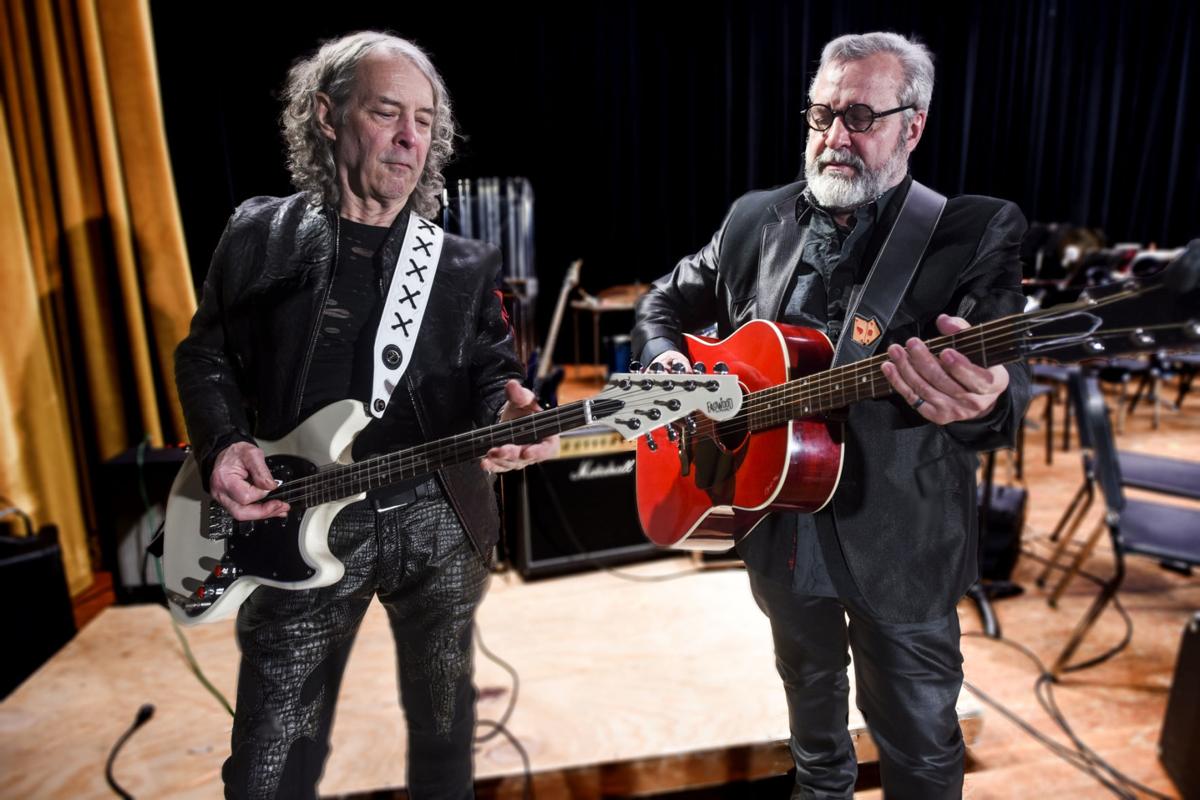 Andrew:
You're one of the founding members of Blue Oyster Cult. Tell us the story of how the band was founded and your role.
Albert:
I had a band in college that I formed with Don Rosesr. That band, The Travesty, in the course of two years went from being unpopular to being the most popular band on campus. We both dropped out to become professional musicians but the path was not easy. The rest of the band didn't join us and I ended up playing in Chicago with one of the other Travesty guys, Jeff Latham. That band folded at the same time as I got a letter from Roeser that he had met a guy, Sandy Pearlman, that said he was going to make him a star. When Don came to Chicago to visit me, I asked him to take me back to NY with him. I stayed with the Roeser family for a couple of weeks until we started forming the Sort White Underbelly. I moved in with a bunch of Stony Brook students, one of whom was Sandy Pearlman's girlfriend, Joan Shapiro, and we practiced in their living room. The band got several band houses and went through about 10 different musicians before my brother Joe joined the band and we changed our name to Blue Oyster Cult.
Andrew:
Throughout the 70s and into the very early 80s, you were one of the driving forces behind Blue Öyster Cult. What lead to you leaving the group in 1981?
Albert:
It's a little embarrassing but it started as a misunderstanding, and then led to a disagreement between myself, and one of the guys that didn't go away until they asked me to leave. They voted and it was unanimous but not everyone was in favor of it. By the time we all realized what really happened, I already had another career as a schoolteacher.
Andrew:
After you left Blue Oyster Cult, you worked with a variety of amazing artists such as The Mamas & the Papas, Herman's Hermits, and Spencer Davis Group. What was it like working with such a wide array of fantastic artists as you have?
Albert:
I am the original Band Geek. I just love to play music and to play with other artists that have had hits was a great honor for me. Some of my fans were not so happy to see me playing "Henry The Eighth" so it did get a little awkward sometimes but I had a great time doing that. It was good to do while I was trying to figure out what I would do for the rest of my life.
Andrew:
You've also worked with many notable Punk artists such as Mike Watt, Richie Stotts, and more. Are you a fan of Punk music, or were you just working as a gun for hire so to speak?
Albert:
I can't really speak for the others in Blue Öyster Cult, but I was always a fan of the Punk movement. My former girlfriend, Helen Robbins, was a Punk artist in 1977 as Helen Wheels. I loved The Ramones and have played with several of those guys. I was never a hired gun. I admire these musicians for their honest artistic expressions.
Andrew:
In 1994, you formed The Brain Surgeons. Tell us about how that group began. Ultimately, what led to it disbanding?
Albert:
I formed the Brain Surgeons with my wife, Deborah Frost, and when we got divorced, she wanted ownership of the name and the recordings. There was no point in my continuing it under the circumstances.
Andrew:
Since 2008, you've been working with your brother, Joe and Dennis Dunaway in Blue Coupe, and in 2020 you released a new record called Re Imaginos. Tell us about the record and the recording process. Where can we get the album and what formats will it be on?
Albert:
Blue Coupe released our third album, Eleven Even, in November 2019. We had worked on the record almost constantly for two years. The only gig we had lined up was a Rock Cruise in Sweden in May 2020 so I decided I wanted to revive my solo project band which was David Hirschberg and Justin Robinson. We did some live streams that were crude but fun and I noticed that whenever we played Imaginos songs, the fans responded with much enthusiasm.
By January I was talking about going into the studio in April to record the whole Imaginos over again. We started arranging the songs and making demos for those sessions when the pandemic hit. As I had nothing to do, I began working on the demos and at some point, I realized they were sounding quite good. Over the years I have accumulated some very good professional recording gear (see footnotes * for a list of the gear used). It was then that I started reaching out to some of my musician friends to contribute parts for the record. My brother, Joe, was one the first to sign on, contributing piano on one song and trumpet on a couple more. Then I got a fiddler that I knew from Facebook to play some violin parts. RJ Ronquillo is my favorite YouTube guitarist so I asked him and he said yes. Other guitarists who contributed were Ross The Boss Friedman, Jack Rigg, and Vaughan Burton.
The album is available on the DEKO Entertainment website, Amazon, Merchbucket, and other online sites. It can be streamed on Spotify, Apple Music, and other streaming services. It is available digitally, on CD, and coming in March, vinyl. I have surround sound mixes too but I'm not sure what the plan is for that yet.
Andrew:
I know often times songwriters' lyrics can be deeply personal, and other times they're merely telling stories. Which is it for you?
Albert:
Both absolutely. I think that because I've lived with these songs for such a long time (the oldest was written 50 years ago) and were written with a close personal friend who died 5 years ago, they touch me to my soul. They are also telling a fanciful story, a dream, if you will, about the history of mankind, and that needs to be understandable. I envied Bruce Springsteen for years because it took no energy for him to sing his songs because they were so close to the bone, whereas I had to get into character to sing my songs. I've made other solo albums where I just sing about my life but I now realize that I'm good at what I do and I don't need to worry about being in character or not. It's all the same to me now.
Andrew:
Your work has evolved so much over the years, but your delivery and style still shine through. What would you say the through-line is which overarches your work?
Albert:
I try for a clear sound in my voice. For a while, I wanted to sound like Ronnie Dio or Paul Rogers but that is not natural for me, and I end up with a sore throat. I've always felt, as Bruce Springsteen has said, the audience wants to feel at home when they listen to your songs but they also want to be surprised. When I first started writing songs in high school, they were very derivative but as I learned more I found ways to throw a twist here or there to give my songs a unique quality. I use the same tricks over and over but each time in a different way. For instance, any diminished chord, or even the implication of a diminished chord, can take you to another place outside of the key. It can be for just a beat or can be stretched out. It depends on the effect you're attempting to create. If I could sum it up in a sentence it would be that I have a restless spirit.
Andrew:
Let's talk about the state of the music industry a bit. What are a few things you would like to see change for the betterment of both the fans and artists alike?
Albert:
I would like to see live music come back stronger, not just the mega-stadium shows, but the small shows, the school dances, the wedding bands, the dive bar shows. When we started out, we would play at the American Legion every month. You don't see that kind of opportunity for young musicians anymore and that makes me sad. I believe that will have a detrimental effect on the quality of new music that gets produced. We already have.
I went on stage last July for a press conference with Senator Chuck Schumer urging Congress to pass the Save Our Stages act. They passed it at Christmas but these venues will need more aid before we get out of this mess we're currently in. There are many other things like lower ticket prices, better sound, easier access, racial equality, respect but first, we need to ensure there are all kinds of places to perform safely.
Andrew:
In a world dominated by capitalism and social media, can indie artists really, truly get ahead? How do we keep the playing field level so that everyone has a chance to succeed?
Albert:
Woah, that's a big one. How do we level the playing field of life? It's more level now than it ever has been. Not that we're there yet. We need to continue striving to be better human beings. Technology has helped and I am hopeful that that trend will continue.
Andrew:
Are you into records? Tapes? CDs? Digital? Where do you like to shop for music?
Albert:
I've dusted off my tape machines; I don't use them for pleasure but just to digitize various recordings I've made. I got some test pressings of the vinyl last week so I had to buy a turntable to hear them. It sounds very different on vinyl and it makes me feel now that I have a player I should find a place for my records and take them out of storage to listen to now and then. It's really a different listening experience. Most of my music I get from Apple Music. I listen to CDs in my car because it's a 2006 and doesn't have the gear to listen to anything other than the radio and CDs.
Andrew:
What are a few albums that mean the most to you, and why?
Albert:
A Love Supreme — John Coltrane's masterpiece, Forever Changes — Love's masterpiece, Ken Burns Jazz — Ken Burns' masterpiece, Pet Sounds — Brian Wilson's masterpiece, Abby Road — The Beatles' masterpiece, Clear Spot — Don Van Vleet's masterpiece, Hey Let's Twist — the first album I bought, Walk Don't Run — the second album I bought, Benny Goodman at Carnegie Hall — nostalgia.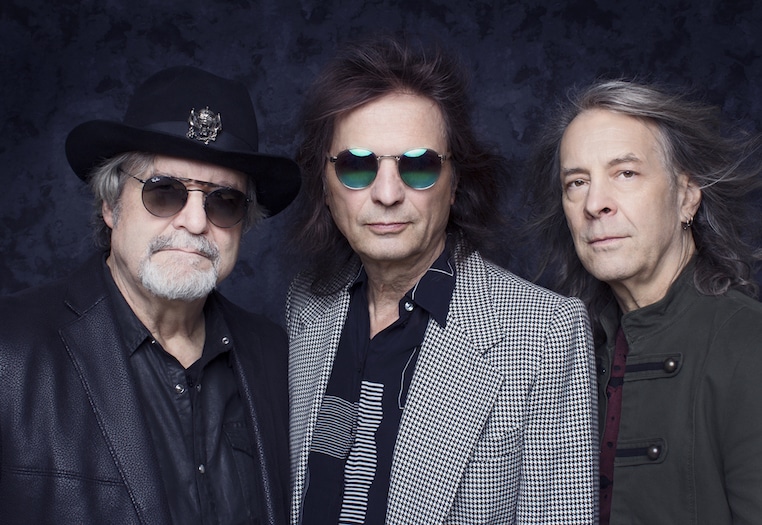 Andrew:
Who are some of your favorite artists? Ones that mean the most to you.
Albert:
Jeff Beck, Jimi Hendrix, Muddy Waters, BB King, Richie Havens, Joni Mitchell, Beach Boys, The Beatles, The Rolling Stones, Dionne Warwick, David Bowie, Prince, Little Richard, Chuck Berry, James Brown, Aretha Franklin, Ray Charles, Stevie Wonder, Steely Dan, Nick Cave, Pink Floyd, Jackson Browne, Joe Walsh, Miley Cyrus, Duke Ellington, John Coltrane, Ella Fitzgerald, Metallica.
Andrew:
Last question. What advice would you have for young artists just starting out? How do bands stay afloat in a world that seems to be so abhorrent to creatives?
Albert:
I said it in my speech with Chuck Schumer and I'll say it again. The best way to get better is to perform in front of other people. There is something that happens when you are performing for someone other than yourself. It doesn't matter much whether they like it or they don't. It's like you get another look into the song, you can feel what seems real and honest and what is not. You can use this information to make your song better and to make yourself better.
If you have passion, and some kind of ability to be reflective, patient, and be flexible, don't worry if some people don't like what you're doing. The cream always rises to the top.
*
DAW: Apple Logic Pro
Interface: UA Apollo
Mic Pre: UA 610 tube mic pre
Mics: Manley Gold Reference, SM57, EV RE20, Neumann U87, Michael Joly Octavia M-12 mod
Guitars: Taylor 316 8 string baritone, Taylor 414ce, Suhr Modern S, Jeff Senn Model 1 baritone, RJ Ronquillo Nova baritone
Drums: Roland TD-17 electric kit into Toon Track Superior Drummer
Keys: Logic Pro keyboards
Monitors: JBL 360
Want to learn more about the music of Albert Bouchard? Check out the link below:
Dig this interview? Check out the full archives of Vinyl Writer Interviews, by Andrew Daly, here: www.vinylwritermusic.com/interviews