Here is one for all of the Hip-Hop heads to enjoy. So, I've been a fan of the German based vinyl web shop, Vinyl Digital for a long time now. They have long been a source for great indie Hip-Hop, and some of my most sought after Instrumental and Lo-Fi records have come directly from their shop. More recently, they've started carrying some hard to find Vaporwave releases as well, which has been a proverbial goldmine for those of us that are hunting the hard-to-find, and quick-to-sell-out releases from that scene. Vinyl Digital has even gone as far as bulk buying remaining copies of artist's Qrates campaigns in order to ensure those records get made. So, the founder of Vinyl Digital, Tobias Wolf-Mühlburger and his small team of 15 vinyl lovers, are truly good people. If you would like to check out what Vinyl Digital has to offer (which I highly recommend), you can head over to their website here. Today, I've got the label's Marketing Manager, Julius Stabenow with us. We talk about the label, their mission, the industry and more. Good talk. Dig it.
Andrew:
Julius, thank you for taking the time to speak with us here. It's been a weird year, hasn't it? How has the label been holding up?
Julius:
Yes, it has been a totally weird year, many ups and downs. Luckily, the online businesses like (vinyl) web shops and digital music distribution are not heavily affected by this economic crisis. Quite the contrary applies for online shops. We have been fortunate that the numbers have remained stable and we have been able to continue to maintain our operations thanks to working from home arrangements, for which we are very grateful.
Andrew:
How did you get into music? What was your musical gateway so to speak?
Julius:
Me personally (I'm the Marketing Manager of the label), I got into music over best of compilation CDs with the most popular songs of that time and classic music television like MTV. Later, I developed a fascination with Hip-Hop with the early releases from Eminem, his 8 Mile movie and some German Rap artists.
Andrew:
Vinyl Digital has been around for a few years now, right? How did the label get started?
Julius:
Yes, Vinyl Digital was originally founded in 2011 as an online shop for vinyl and tapes with the unique special, that you could get a digital copy of your very own vinyl to have the unique sound of it and not just a simple digital mp3 download. One year later, the label started, also with the focus on vinyl and tapes. The main distributed genre was and is Instrumental Hip-Hop with artists like Wun Two, Tomppabeats, Jinsang and many more, but we also worked with Rap artists like Joey Bada$$, Conway The Machine, Pete Rock, Masta Ace and so on. 
Andrew:
One of the cool and very unique things about the label is the focus on often limited and interesting albums and artists. How did the label come to the decision to make that the focus?
Julius:
We always were really deep into Instrumental and Underground Hip-Hop and wanted to give these talented, but often underrated artists a bigger platform to present their great music. That's our passion and we want to share it with an audience taste similar like ours with much love for physical releases to support the artists. Vinyl collecting is a very special hobby, and we want to create unique collectibles for real fans to appreciate the music instead of cheap mainstream products, that nobody cares about a couple of weeks later.
Andrew:
When did you all at Vinyl Digital know that you wanted to start a label? Was it one singular event, or was it a series of events?
Julius:
It was literally by popular demand. The mail order achieved some loyal customers really quick and they asked for more special and exclusive releases and out of this insight, we started the label.
Andrew:
Record Store Day has become a hot button issue within the industry and community. What are your thoughts on RSD?
Julius:
Record Store Day is a good thing to get a focus on the little independent vinyl stores and labels. It might be a problem, that the bigger mainstream labels appropriate this day more and more just to sell and make some easy money out of the 100th reissue of some old classic albums with another cover or on another color. On the other side, if the people like it, they have every right to do so. But we think, that the best thing about RSD is the independent thought behind the idea.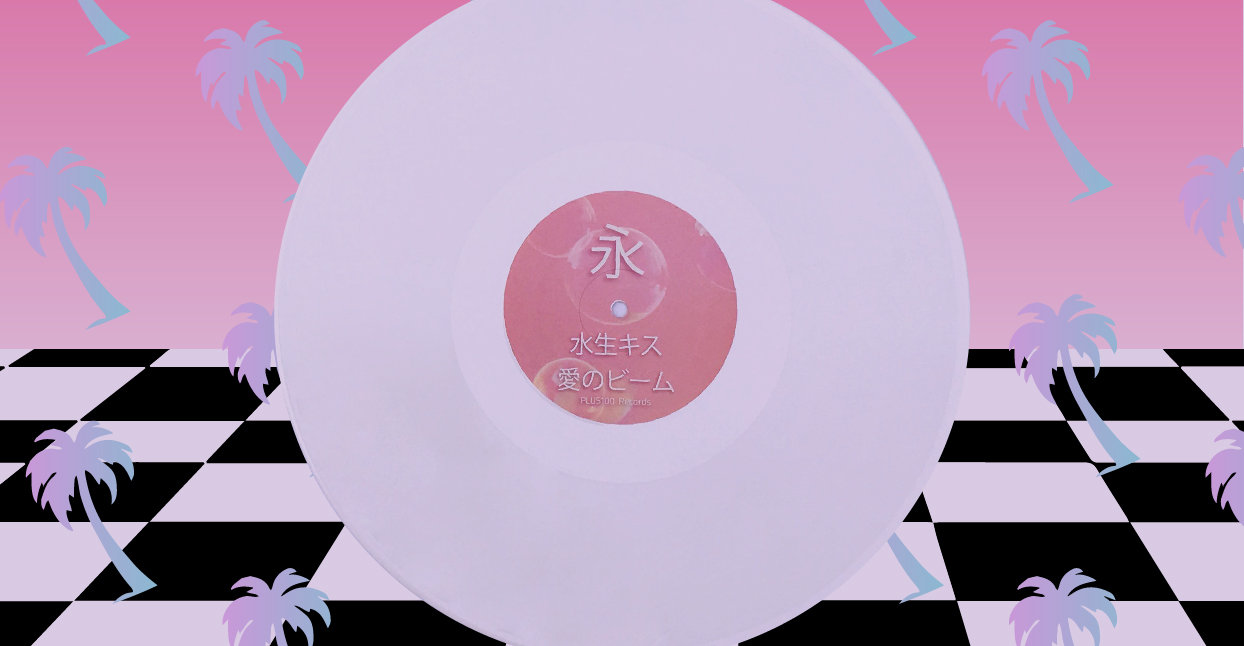 Andrew:
Quality control has also become a hot topic. What are your feelings on the state of QC within the industry?
Julius:
Especially, when it comes to our limited vinyl and tape releases, quality control is the most important thing for us. It doesn't matter if the name is really big; if the team doesn't like the music, we don't release it. On the other side, if an artist just started his/her career and the music is amazing, we love to give that artist a chance and present him/her to our followers and customers with a bigger release.
Andrew:
What are some things you would like to see change for the better within the industry?
Julius:
It would be amazing if the industry could get away from short hypes just to get some fast money to long lasting music. And it doesn't matter if this is a song or an album or a complete artist vision – if it has an influence on some people over years, it's the best we can get. Additionally, it would be nice to see a positive development in the per-click-payments of some of the big music platforms to help artists making their living through music.
Andrew:
Vinyl Digital has a great reputation. Great products. Great selection. You ship quickly and package well. Aside from these points, what else sets Vinyl Digital apart from the rest?
Julius:
I think we have a wide range of products, but always with an eye on high quality, when it comes to packaging and the music. We try to focus on the best releases for our customers and listeners. And of course, if you order a vinyl from us with the digital option, we will digitalize your very own copy to have a unique digital version of your order. We are also operating with a very personal customer support who are really quick with their requests.
Andrew:
Are you into vinyl? Tapes? CDs? Or are you all digital now? Where do you like to shop for music?
Julius:
I can fully recommend to visit our website to shop for some vinyl, tapes, CDs and merch: www.vinyl-digital.com. But of course, our music is also available on all digital platforms, so we love both and try to influence both sides to each other. If you want to check out some highlights and get an impression of our artists, feel free to follow our playlists on Spotify.
Vinyl Digital & Friends: https://open.spotify.com/playlist/0rBeGrwwDxVixlouURb83M
Sunday Lofi Vibes: https://open.spotify.com/playlist/2XRnl39i4lJL21hLXOSDKM
Dope Flava (International rap): https://open.spotify.com/playlist/1fEoWhLZQkEinJUNw8L6Ak
Alman Poetry (German rap): https://open.spotify.com/playlist/1RXBx4luGCaUiQHf2wcqwj
Andrew:
Who are some of your favorite artists and why?
Julius:
We are releasing the music of artists which we really love. We had the pleasure to already work with some of our favorite artists like Conway the Machine, Pete Rock or Masta Ace on the one side and DJ Krush, Elijah Who, Jinsang and Tomppabeats on the other side. If you listen to these artists, you will find out that we are big fans of Jazzy and Lo-Fi as well as Boombap Hip-Hop, inspired by the Golden Era of Hip-Hop in the 90s.
Andrew:
What does vinyl and music in general mean to you?
Julius:
Music and vinyl are everything for us. Obviously, we are working with it everyday and we love what we do. It's a pleasure to have a company like Vinyl Digital supporting the underground scene and selling vinyl for real Hip-Hop heads, while having over 15 employees making a living from it.
Andrew:
Retail is never easy, and I've often heard you have to be at least a little crazy to get involved in the business of selling records. Would you agree? What advice would you have for anyone who wants to give it a shot?
Julius:
Yes, probably it's true, to be a little bit crazy can't be wrong. But most of all, you need to have a real big passion for vinyl and music to work with it every single day, because it's a really special community you need to understand, before you start your business.
Andrew:
Is there anything else that you want all of us here to know?
Julius:
Thanks for the opportunity to present our work on Vinyl Writer. We really would appreciate if you would check out our website and our releases and if you would follow us on Facebook, Instagram, Bandcamp and Soundcloud. Keep diggin'!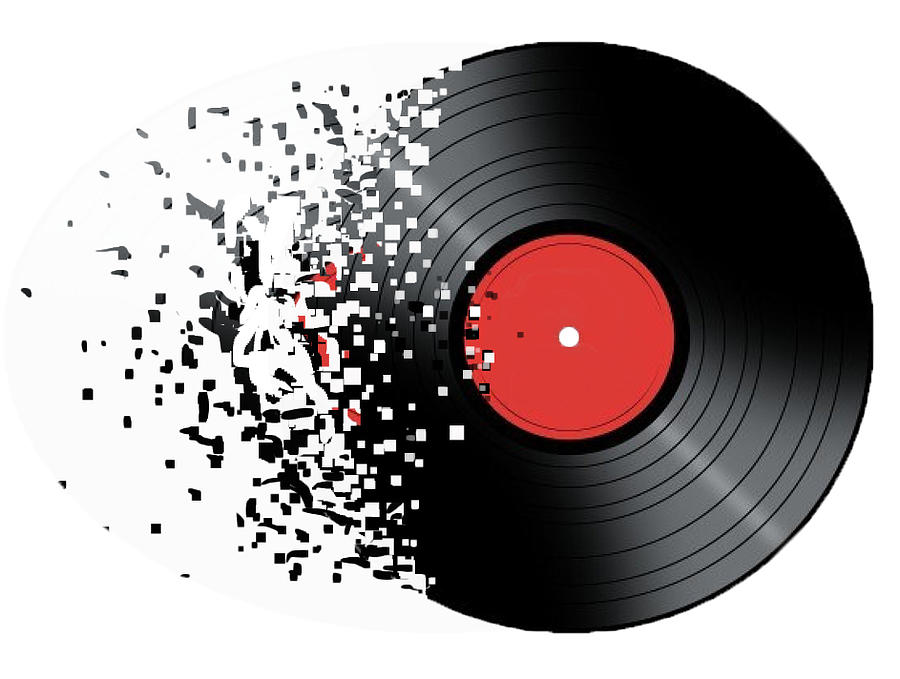 Dig this interview? Check out the full archives of Vinyl Writer Interviews, by Andrew Daly, here: www.vinylwritermusic.com/interviews