All images courtesy of Chipster PR
I've always been a fan of guitar players. The idea of a lead guitarist has always fascinated me. In an ideal world, I would be able to play…but alas…I can't. Maybe someday, but not today.
On the subject of guitar, more so, lead guitar, I've got one of the best and most versatile with us today in Carl Verheyen. You may know him for his long career as a solo artist, session man, and of course as the lead guitarist of Supertramp on and off since 1985.
As I mentioned before, I've got one of the world's best guitar players in the house today, truly. Don't believe me? Carl has even been ranked as one of the world's ten best guitar players by Guitar Magazine, but if that's not enough for you, then perhaps you should feast your ears on some of his licks via his forthcoming new album Sundial, which you can grab here.
In the meantime, enjoy this chat with Carl. We talk about his early love for The Beatles, his thirst for Jazz music, joining Supertramp, and getting into "the zone" as a player. It's a good one. Dig in.
Andrew:
Carl, thank you for taking the time to speak with us. It's been a weird year, hasn't it? How are you holding up during this seemingly ever-raging dumpster fire?

Carl:
I've been doing pretty well, all things considered. I had to cancel 43 concerts between August 1 and December 8, but I used 2020 to learn a few new skills like the recording software ProTools in my home studio and the thumb pick, a technique very foreign to us flat pick guitar players.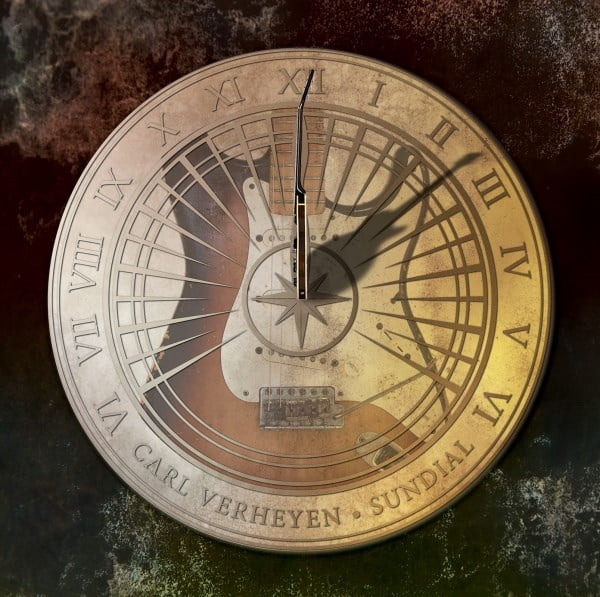 Andrew:
Take us through your backstory. How did you get into music? What was the gateway so to speak?

Carl:
I remember my parents had a party and hired a trio: guitar, upright bass, and piano. I sat at the foot of the guitar player all night long until they made me go to bed. It was probably the first time I saw music being created live, and it had a big impression on me as a little kid. Then in my pre-teen years, the local TV stations had a few after-school surfing shows and the soundtrack was wall-to-wall surf music. I couldn't get enough of that reverb-tinged surf guitar until The Beatles hit the USA in 1964.

Andrew:
As an artist and guitarist, who were some of your earliest and more important influences?

Carl:
Obviously, George Harrison, but also Roger McGuinn of The Byrds. Next came Michael Bloomfield and Eric Clapton followed by Jimi Hendrix. The popularity and virtuosity of electric Rock guitar were expanding so rapidly back in those days, it was an exciting period. But when I got into Jazz guitar in the mid-70s, I realized the Rock guys lagged far behind. So, I switched gears for a while and studied Jazz with blinders on for about 5 years. People like Wes Montgomery and Pat Martino were huge influences for a while. I eventually came around to learning all different styles after hearing an eye-opening Joe Walsh solo on the radio one day in 1980.

Andrew:
Let's dive in and talk about Sundial. What was the inspiration? Tell us about the recording process and how this record came together.

Carl:
Besides my own band, I have a side project called The Cranktones made up of some of LA's finest studio and touring musicians. We don't play that often because everybody is busy doing high-level sessions and touring with people like James Taylor, Mark Knopfler, Burt Bacharach, and me with my own band, so overlapping free time is rare. I got an opportunity to record that group at Sweetwater Studios in Ft Wayne, Indiana so jumped at the chance. Then I recorded my touring band back in LA at Sunset Sound. I overdubbed vocals at Criteria, in Miami and a few more guitar overdubs at Kingland Studios in Clearlake, Iowa. So, I was all over the place! The Cranktones is a two-drummer band (John Ferraro and Chad Wackerman) in the style of the Allman Bros, so experimenting with all that rhythm influenced some of the writing.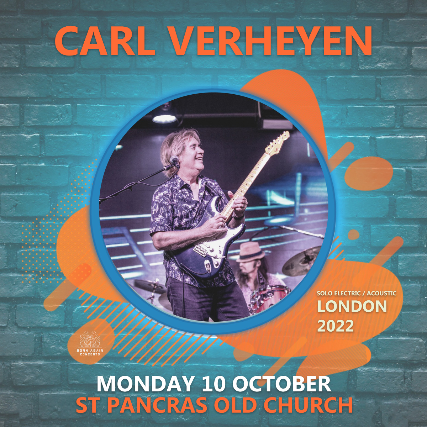 Andrew:
More on your new record now. Lyrically, what themes did you explore during the writing of Sundial? How was your writing different for this record compared to your work we've seen in the past?

Carl:
I know it sounds cliché, but during this past year, I became more aware of the uplifting power of music. I noticed songs or parts of songs that always made me smile, or well up with emotion. Sometimes, while teaching a guitar lesson I'll play a little section of a tune and actually have to hold back tears because of the power of the lyric against the harmonic modulation. So, on this record, I concentrated on that aesthetic both lyrically and musically. There's a song on the album called "Garfunkel" which tells the story of a chance meeting with Art Garfunkel at age 15. Our family was on a driving trip up in Alberta, Canada and my parents wanted to have a drink in the lobby of the Lake Louise Chateau. The kids were banished to the lake to skip stones but on the way out I spied a big white grand piano and sat down to play the intro of "Bridge Over Troubled Water." Right at the downbeat of the first verse, I heard a voice over my shoulder…and it was Garfunkel! He probably walked across the lobby to blow me up, and of course, I completely froze!

Andrew:
Sundial encompasses so many different genres. I hear Rock, Funk, Ska, Soul, and even some Afro-tinged tracks in there. Given that this record sort of refuses to be defined, what are your thoughts on the idea of genre constraints in general?

Carl:
I've had a long career in the LA studios playing on thousands of records, TV shows, movies, and commercials. The secret to that success is versatility: if the Country track you're playing on veers toward a Rock interpretation and all you know is Country twang Telecaster style guitar, you're not going to be called back for the rest of the album. I've seen the guy with the cowboy hat and boots get sent home! Eventually, that part of my "day job" spilled over to my artistic solo career and I realized: I'm not bound by specialization! As much as I admire Albert King or Stevie Ray Vaughn, some of the greatest Blues players of all time, I couldn't limit myself to one style of music in three different keys. There's so much more.

Andrew:
Let's go back a bit. You joined Supertramp in 1985, right? How did you end up with the band? You made some incredible records with the group. Looking back, what are your thoughts on your tenure there?

Carl:
Yes, one day in 1985 I did a recording session for a female vocalist's record and the engineer was a British guy. We got on great at the session and exchanged numbers. That evening he was talking to Supertramp's front-of-house engineer who relayed that they were auditioning guitar players and had hated the first 18 they'd heard. So, I got a call at 9:30 that night for a 10:00 AM audition the following morning. Upon arriving, I apologized for not knowing any of their tunes and they said, "We don't wanna play any of our bloody tunes, let's play the blues!" So, I jumped in with both feet and was hired later that day. To this day I consider Rick Davies to be one of my biggest mentors. He taught me about the integrity of putting on a world-class show whether you're in a small town in Newfoundland or the Royal Albert Hall in London.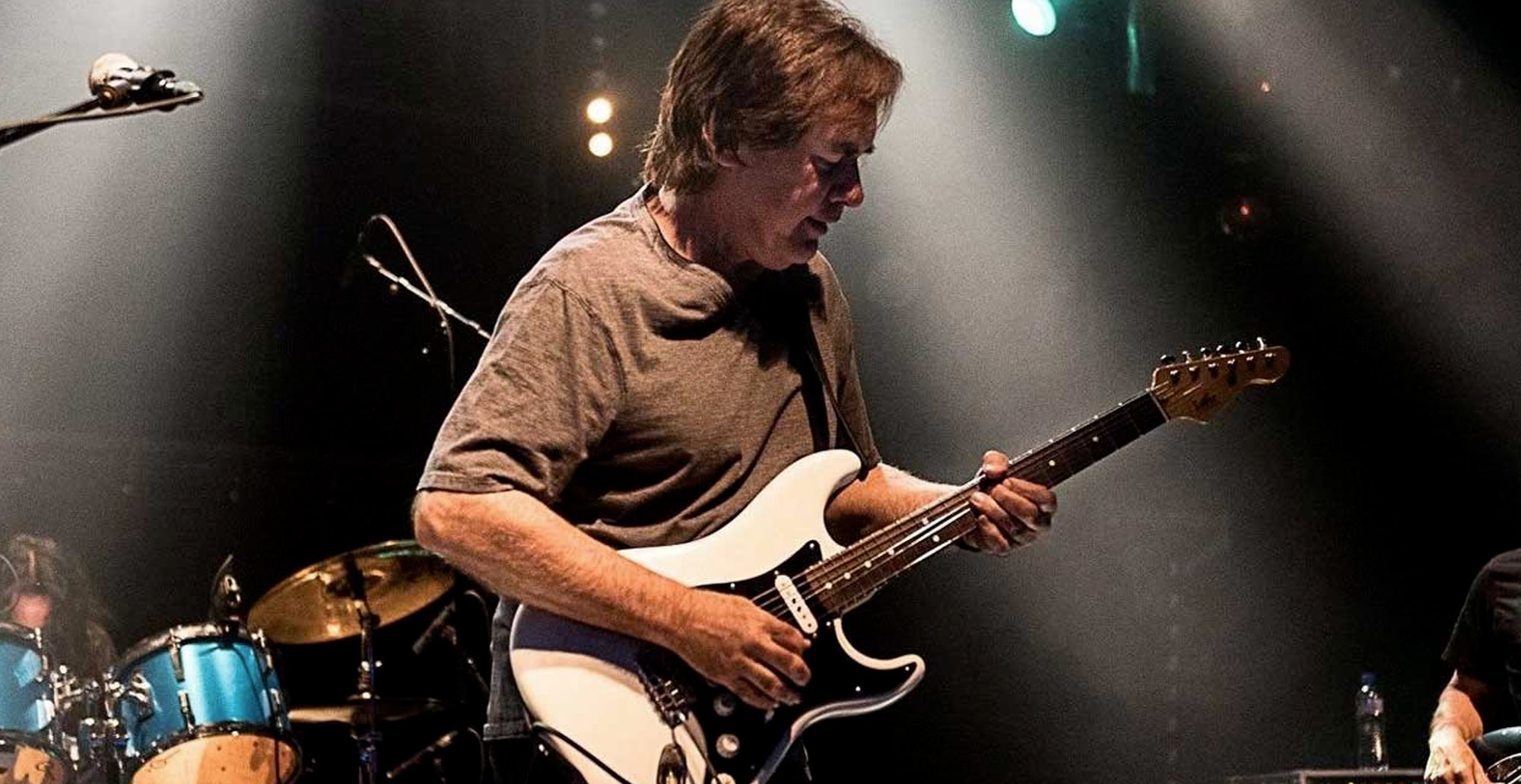 Andrew:
This is your 18th solo record, right? To me, this is some of the best work you've ever done. After all these years, how do you keep your music so fresh and relevant?

Carl:
I'm a practicer. I play constantly, sometimes for the sheer joy of hearing the notes in the air. When I'm not preparing for the next live performance, there's a type of practicing I do that's basically free-form. I'm not working on technique or chops, just stringing lines together off the top of my head. I might sail up the neck playing a melodic idea in the key of F minor and switch to the key of B major halfway up. The arc of the line and its melodic sweep might yield something to write down in my "lick book." I've been writing down lines, song ideas, transcriptions of other players' licks, and chord voicings since the late 70s. I think the current "volume" of my lick books is around 28.

Andrew:
As an artist and guitarist, how have you and your style evolved over the years? How would you compare Carl Verheyen of 2021 to Carl Verheyen of the late 80s? What's changed?

Carl:
There was a shred guitarist fad happening in the 80s that I briefly dabbled in, especially on the first 2 albums. I won't mention any of the names, but it became hard to tell any of those shred guys apart after a while, with the exception of Eddie Van Halen. It was all beginning to sound dated so I intuitively drifted to a more classic sound, which seemed to fit my style better. Tone became much more important to me and I solidified what compromised the difference between classic and dated. A good example is Tom Petty. Those early Heartbreakers tracks still hold up. In fact, "Turn Turn Turn" by The Byrds still jumps out of the radio when I hear it!

Andrew:
How about the state of the music business these days? Where are things at? What would you like to see change?

Carl:
I wish terrestrial radio wasn't such a corporate disaster with stations being programmed by companies designed to get the most listeners at that time of day from a certain demographic. Gone are the days of creative DJs playing what they like. As a kid growing up in LA, we heard different bands than our San Francisco neighbors up north. We were heavy on the Buffalo Springfield and The Doors while they were hearing a lot of Jefferson Airplane and Quicksilver Messenger Service. The same goes for New York and Baltimore. And of course the constant complaint of all recording musicians these days: streaming sucks! My view is this: If you like particular artists, you should VOTE for them. Vote for their ability to make another record by buying this one.
Andrew:
What are your thoughts on social media in relation to artistry? It seems sort of all-encompassing at times, doesn't it? Artists aren't just artists anymore. They're their own PR people too. Does it help or hinder?

Carl:
It's now a necessary evil that takes time away from creative endeavors. I began to notice about 5 years ago when every session I did for another artist had a film crew arriving halfway through the tracking day. I remember a drummer on the session standing up and saying, "You're paying me to play on your record, not be in your movie!" But I've made an effort while unable to tour to keep my fans engaged with little videos and "infotainment." In many ways, that's a positive thing.

Andrew:
Over the years, you've been an adjunct instructor of studio Jazz guitar for the USC Thornton School of Music and at the Musicians Institute as well. What do you love most about teaching?

Carl:
I've done pretty much everything you can do as a musician in the music business. I started out playing high school dances in my teens and graduated to wedding receptions and clubs in my 20s. I broke into the studio scene and found myself playing on records and movie soundtrack as the principal soloist with 105 musicians in the room. I've played on the biggest stages in the world with Supertramp and run my own touring band since 1988. I guess I'm just eager to share my journey in hopes that it can help the next generation find joy in making music with their hands and not the computer.

Andrew:
We know about you as the Rock guitarist, but what about the Jazz side of things? How big a role has Jazz played in your progression as a musician and guitarist?

Carl:
Jazz improvisation is a high level of communication that takes one to another level of consciousness. I remember playing a little Jazz joint in Newport Beach called the Studio Café. One night, I was on fire and I played a long solo on the tune "There Is No Greater Love." For chorus after chorus I was inventing idea after idea, eyes wide open and "in the zone." At the end of  the song the band members all said, "Man, that was incredible!" I thanked them for the nice compliment but they said, "Not your solo! The woman at the end of the bar had her blouse fall down right in front of you!" But I was so into the music I didn't notice even though I was staring right at her. That zone is something I aspire to on every live performance but it doesn't always happen. But besides improvisation, jazz taught me the beauty of harmony. I analyze songs by Brian Wilson, Lennon/McCartney, Paul Simon, Elton John, the Gibb brothers, and many others to learn why they work and what makes them modern-day standards.
Andrew:
Aside from music, what else are you most passionate about and why? How do your other passions inform and inspire your music?

Carl:
I'm inspired by the visual arts, often visiting the museums of the world while on tour. I read a lot of biographies and not just about musicians. I've been happily married for almost 40 years which is a rarity in the Rock 'N' Roll business, but I take a lot of inspiration from my relationship with my wife. In fact, the song "Sundial" is inspired by her conception of time and my coming to terms with the fact that she's never bothered with the minute hand on the clock!

Andrew:
Are you into vinyl? Tapes? CDs? Or are you all digital now? Where do you like to shop for music? What are a few albums that mean the most to you and why?

Carl:
My Christmas present to myself this year was a high-end turntable. I love vinyl and still buy a lot of CDs too. During the pandemic, I have had to resort to buying new music online, but record shopping has always been an enjoyable part of life since my teenage years in Pasadena and weekly trips to PooBah's Record Shop on Fair Oaks. The staff would grab me and recommend people like Chick Corea and Betty Carter. Some important albums…too many to mention, but if I limit it to guitar players I'd have to say Beatles VI (the American release) Wheels of Fire by Cream, Axis Bold as Love by Hendrix, Live at the Fillmore by The Allman Bros, Smokin' at the Half Note by Wes Montgomery, We'll Be Together Again by Pat Martino, Standard Brands by Chet Atkins and Lenny Breau, Night of the Living Dregs by the Dixie Dregs, Fair Warning by Van Halen, all The Police records, all of Ry Cooder's records, Guitar Shop by Jeff Beck,  Songlines by Derek Trucks…and dozens more!

Andrew:
Last question. You've had a long, successful, and multi-layered career. With that being said, as a veteran of "the scene," what advice would you have for young artists looking to take the plunge?
Carl:
As a musician, learn by transcribing other players you admire. This is the "input stage" which is important until you've assimilated the styles and artists' signatures of your heroes. At a certain point it will become important that in order to sound like you, you'll need to reverse the process and begin making music sound different. Writing your own lines, creating your own chord voicings, making a simple D chord sound like what YOU want it to sound like. With an open mind and hard work. a style will begin to emerge. The rest will fall into place but be prepared to reinvent yourself every 5 years!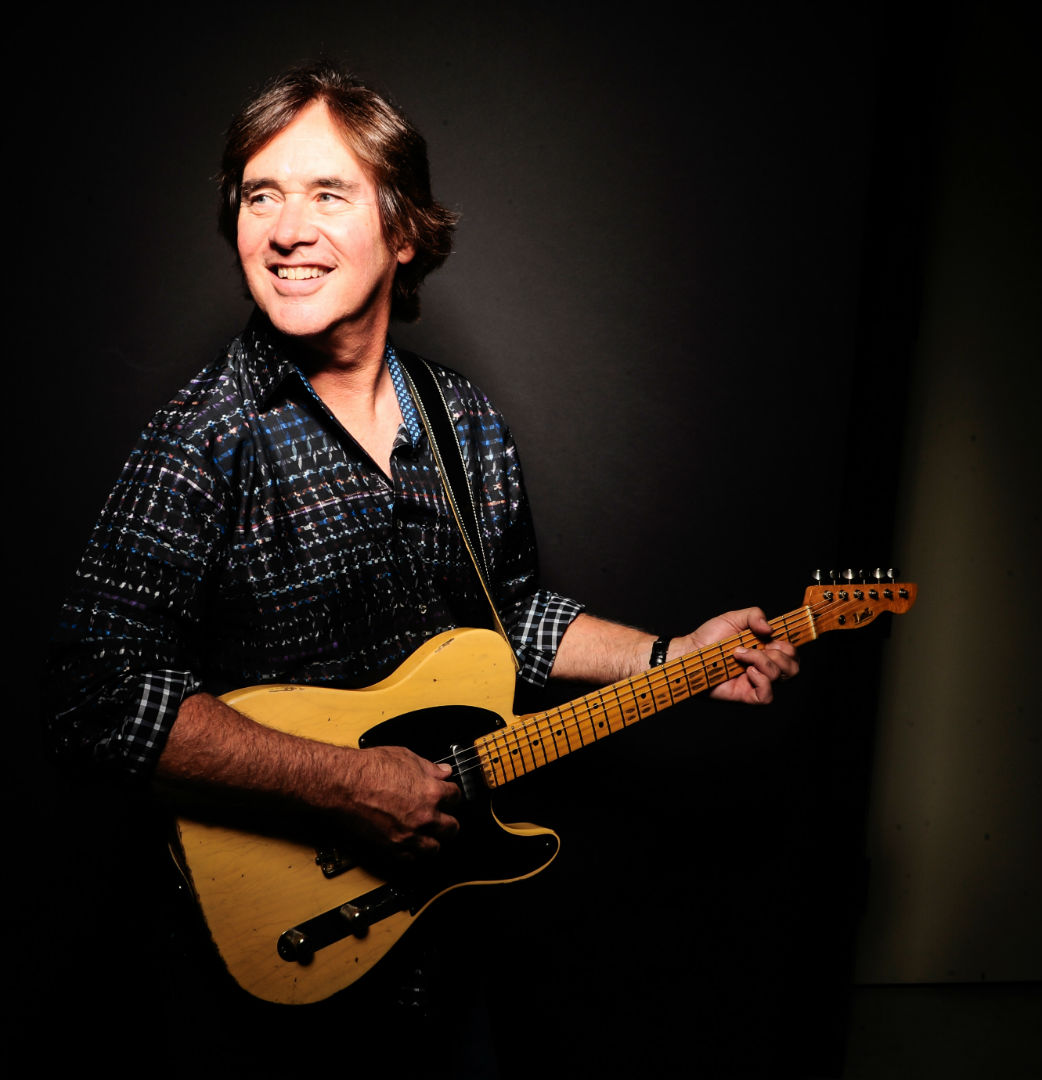 Interested in learning more about the work of Carl Verheyen? Check out the link below:
Dig this interview? Check out the full archives of VWMusic Interviews, by Andrew Daly, here: www.vinylwritermusic.com/interview