All images courtesy of Greg Werckman/Ipecac Recordings
The music business is tough. It's filled with sharks and people who are only focused on one thing- the bottom line, but not Ipecac Recordings. Yes, at the end of the day, Ipecac Recordings are a for-profit business, but they're doing it right. They aren't out to own any of their artists and have a long-standing practice of only holding their artists to one album contracts. Well, the proof is in the pudding, with a long-running and consistent stable of unique artists such as The Melvins, Crystal Fairy, Mondo Generator, Omar Rodriguez-Lopez, and more. It goes to show you, that if you operate with integrity and treat people fair, good things will happen.
For many reasons, Ipecac Recordings are one of my favorite labels. I truly enjoy their releases, appreciate their packaging, and feel they truly care about the releases they put out into the world. Moreso, it's very apparent to me that they are listening to their fans and customers. Once again, it goes to show you that taking care of those who take care of you goes a long way. There are some companies who claim they are "For Vinyl Lovers, By Vinyl Lovers," but Ipecac is truly the living embodiment of that. Anyone else is simply selling something that they will never be able to deliver on.
Today, I've got the owner and co-founder of Ipecac Recordings "in the house." Greg Werckman is an industry veteran who has worn just out every hat one can wear, and is someone who operates with true integrity within the increasingly murky waters of the music industry. While most labels are all about the money and bleed their artists dry like stuck pigs, Greg and the team at Ipecac take the road less traveled and put their artists first. I, for one, am glad for that, as the results are a label filled with loyal artists making unique and legitimate music for all of us to enjoy. If you'd like to learn more about Ipecac Recordings and/or grab some of their fantastic releases on vinyl, CD, and cassette, you can head over to their website here or their Bandcamp here. That's it for me, for now. Cheers.
Andrew:
Greg, thank you so much for taking the time to speak with us. Tell us about your back story. How did you get into records?
Greg:
I started very young. At 8 or 9 I became fascinated with records. I would sit in front of our huge console/record player and flip through my parent's record collection. They had 78s and LPs of Elvis, Chuck Berry, Ricky Nelson, Neil Diamond, and others. I quickly decided I wanted to be a DJ. I got my own turntable and listened to Casey Kasem America's Top 40 each week and kept my own charts. I started collecting 45s of all the hits that I liked and filled up a couple of 45 boxes. I distinctly remember buying my first LP which was Elton John's Greatest Hits. I also became a record store addict and would camp outside my local record store in Indiana, waiting for the delivery of a new LP I was waiting on. I did this with several KISS records, Led Zeppelin and AC/DC too. It was so exciting, and the record store would often let me have a promo poster or 2 and I took great pride in getting the first LP out of the box of a new release. I can still smell it!!!! Thank you, Stonehenge Records!!!!
Andrew:
You've been running Ipecac Recordings in all its forms since 1999. Did you ever think Ipecac would grow to the level it has? Tell us about the journey of owning and running the label.
Greg:
When Mike Patton and I started the label, we honestly did not think it would turn into a real record label. We started it as an outlet to put out all of Mike's releases outside of Faith No More. We thought it would just be for that. I had experience running an independent record label (Alternative Tentacles Records) and working at a major record label (Mercury) so I had the experience and I was Mike's manager. But while putting it together, our friends the Melvins said they would love to be a part of it, so the roster expanded and the first record we released did so well we kinda turned into a real label.
Andrew:
Before you started Ipecac Recordings, you worked at Mercury Records and were the label manager with Alternative Tentacles. Tell us about your time there. What inspired you to break away and form your own label?
Greg:
I owe most of my career to Jello Biafra (former Dead Kennedy/owner of Alternative Tentacles). I worked for an agency in NY representing speakers that gave lectures on college campuses. I worked with Jello, Timothy Leary, Hunter Thompson, and many others. At one point, Jello asked if I would consider moving to California to help his record label. I still loved music and was tired of NYC. I figured I'd do it for 6-10 months. I was there for over 7 years and learned about the industry and how to run an artist-friendly business. I was interested in expanding into working with more types of music and was offered an A&R job at Mercury records. I thought it was going to be great to sign my own bands. It turned out not so great, but I made a lot of money which allowed me to buy a house and start my own thing.
Andrew:
Before you were in the business of selling records, you were in a band called DUH. Are you still playing music today? Can you tell us about that, and how your experiences affected you today as a label runner?
Greg:
DUH was a joke. Purely comic relief. I had friends that were in the band DUH. They got tired of doing it and on a lark asked me if I'd like to take it over. So, I put a completely different band together and continued the DUH legacy. We were a horrible Punk band, but we got attention, got arrested, and got drunk a lot. So, it was pretty fun. Nothing I talk about much anymore. I don't play music anymore and I don't drink anymore. It did not teach me much.
Andrew:
The label is named after the infamous Ipecac syrup, and your slogan "Ipecac Recordings-Making People Sick Since 1999" is kind of fitting, but not in a bad way. With artists on the roster like The Melvins, Neil Hamburger, and Mondo Generator- it just feels right. Was your focus always intended to be left of center so to speak?
Greg:
Well, I don't think we really had or have a focus. We just put out records that Mike and I like. That tends to be music that can be challenging for some, records that are unique. We certainly did not want to be one of those labels that has a sound or a specialty. We also want to know who we are working with. Early on, we decided to only work with people that we would have over for dinner. We don't focus on charts or sales or trends or the rest of the music industry, we just kinda do our thing. Whatever that is. The other thing important to us has always been it's not about us or the label, it's about the artists. We are not self-promoters.
Andrew:
My understanding is you've had a working relationship with Mike Patton for a long time. Can you tell us more about that?
Greg:
Mike and I started as friends. When I worked at Alternative Tentacles, he would ask to get into NoMeansNo shows and I would see him around. We started playing video games and watching basketball with each other. At one point, he asked if I would be willing to help out his band Mr. Bungle and I started managing them. It evolved from there. He had a lot on his mind towards the end of Faith No More. So, I started managing everything outside of FNM. I have been fortunate to work with some very unique, creative, and driven people. Mike is still one of my best friends and we work well together as well. It's sometimes difficult keeping pace with him. He is nonstop. One year I had to force him to take a vacation with me to Costa Rica. That might have been the only true vacation he has ever had!!! He is a great guy. Not the guy people think he is.
Andrew:
As I am sure you know, quality control is a problem within the industry. At Ipecac, I know you guys take this seriously. What is your QC process like? What do you think could be done to improve QC throughout the industry in general?
Greg:
We don't have a HUGE fanbase, we are but a mere blip on the music radar. But we appreciate our loyal fanbase. They keep us afloat. So, we try to keep some sense of QC in place, to not let them down. But I guess that is a matter of opinion. I certainly don't expect to find anyone who likes EVERYTHING we have done.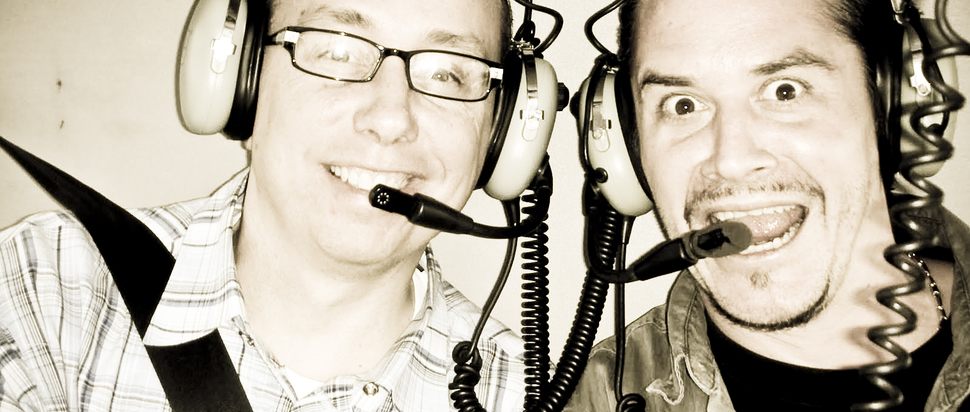 Andrew:
I have a bunch of Ipecac releases, and what I noticed immediately is not only the quality of the music but the quality of both your pressings and packaging. It's really well done, and certainly improved over the years as you guys have gone on. Where do you guys press your records? Who handles your packaging?
Greg:
Thanks! We have worked with several pressing plants over the years. We let the bands design their own packaging and try to get it like they want within reason. With Mike's releases, he takes as much time creating the package ideas as he does the music, most times. Look, for us, as music consumers and fans, it still means something to hold something in my hand and appreciate the whole of the release. The physical release still turns me on more than a digital release.
Andrew:
Is there anything within the industry that you would like to see change for the better? What improvements would you like to see that you feel would be beneficial to us all within the vinyl community?
Greg:
Oh my!!! That is a loaded question. I wish we were not in a place where consumers now feel entitled to have any-and-all music without directly paying for it. I'm not afraid to say that Napster was a very bad thing from an artist's standpoint. I know streaming is not going away, but the artists and small labels are sure screwed over by it from a financial standpoint. I just read that 1% of all artists receive 90% of the streaming income. It's certainly not our artists. I do wish there were more vinyl pressing plants. It takes a long time to turn vinyl around these days. Of course, I wish there were more record stores staffed by people that love music and enjoy talking to shoppers about music. Oh, and I wish vinyl prices on the open market were not so damn expensive!!!!
Andrew:
I know this is a broad question, but who are some of your favorite artists? What's your favorite genre and why?
Greg:
Genre-wise, I tend to listen to classic Country, Classic Rock, and New Wave. My favorite artist of all time is easily Sigur Ros. I also love Willie Nelson, The Cure, Jesus and Mary Chain, Taylor Swift, The Ramones, Tom Petty, and Alison Krauss.
Andrew:
This may be an obvious question, but do you collect records? Tapes? CDs? Or are you all digital now? What do records mean to you? More so, what does music mean to you in general?
Greg:
Well, I don't collect anymore. When my daughter was born, I think my collecting days kind of ended. Priorities? But she is off to college next year, so who knows, I might start up again. I don't like tapes or CDs. I still love vinyl and do enjoy the ease of digital music. The thing I love most about vinyl is you really are holding a piece of art. I love the artwork and liner notes and the smell. It's hard to get excited about a new record that you are not holding. I guess, I'm old school that way? But next to my daughter and family, music is EVERYTHING to me. I do love hockey as well. But music is my drug. It helps me get through tough times, helps me celebrate, helps me rest, and motivates me to get things done. When things happen to me in my life, I assign a song to it. It is my escape but it's also a way to share an experience with others. I can't overstate it.
Andrew:
What are some albums you don't have, but hope to find one day? Are there any albums you've given up that you wish you hadn't? Are you like some of us who purge records only to rebuy them again?
Greg:
Hmmm, I think I have everything that I want. There is not a holy grail for me that I'm searching for. Yes, I've sold a few I wish I had back. A couple of The Fall records. My original pressing of In Through The Out Door. An autographed Ramones record. Joey Ramone ended up being a good friend and I remember telling him how I first met him at a show and got the whole band to autograph one of their albums, only to sell it when I needed cash when I was young.
Andrew:
What is one album that means the most to you and why?
Greg:
Ok, this is a very hard question. Elton John's Greatest Hits since it was the first record I bought? Disintegration by The Cure? I guess I would have to say Agaetis Byrjun by Sigur Ros. When I first discovered Sigur Ros, it took me into an even deeper place with my love of music. To this day, that record, and all of their records transport me and remind me about the importance of music in my life. I can't even put into words what their music has done for me and continues to do for me. I am happy to say that they are friends of mine, but it started out that I was a diehard fan. I was privileged to be able to do an Australian tour with them. One of my bands was on the same festival tour. So, every night of that tour, I sat (mostly by myself) on the side of the stage and watched (often with my eyes closed) and let them carry me away. THAT was a great time in my life.
Andrew:
Once COVID-19 is done with us, what does the future hold for Ipecac Recordings? What's next?
Greg:
Business as usual, I hope. Although, it's certainly not as fun as it used to be. The best part of having a record label used to be helping and watching a band evolve and develop and introducing new bands to the world. That does not happen anymore. Sales have dipped so low that we just can't afford to sign those developing artists anymore. But we are fortunate to have some established artists that continue to create great art. We need touring back, that's for sure. But I'd be lying if I said I didn't ask myself from time to time how long I want to keep doing this.
Andrew:
What drives you? What inspires you most?
Greg:
Well, that's an easy one, but might be boring for you to hear. My daughter is the one person/thing that inspires me each and every day. Maybe it's genetic, but I'm also proud to say that music is VERY, VERY important to her as well.
Andrew:
Is there anything else you want all of us here as well as the general record-consuming public to know?
Greg:
Yes, there is. Don't believe everything you read in the music press. I've read countless articles about how streaming has taken over completely the music industry, how record labels are dead, how physical music is over, how vinyl is a trend. None of these are true for some of us in the industry. The biggest piece of our sales pie is STILL physical sales (vinyl & CD). And it's not even close. For whatever reason, in our world, with our fanbase, they still want physical. The bands that tour REALLY sees this. In addition to posters and T-shirts, the fans go to the merch booth looking for vinyl, CDs, and even cassettes. It's real! In addition, smaller record labels can continue to exist serving as a kind of managers for bands. Labels that are willing to help out in all aspects of a band's career are sought after. The only reason some see vinyl as a trend is that they are seeing a lot of younger people buying turntables and buying vinyl. Who knows for sure, that segment of the vinyl buying consumer could indeed be a trend, but to say that vinyl in general, across the board, is a trend is just wrong. People are buying remastered versions of vinyl that they already have in their collections or special editions and boxed sets. We are seeing serious collectors wanting multiple versions of the same record that come in limited edition color variations. It might not register as millions and millions in revenue, but for labels like ours, it is very wise to listen to what the consumers actually want and to continue to deliver for all segments of the fanbase.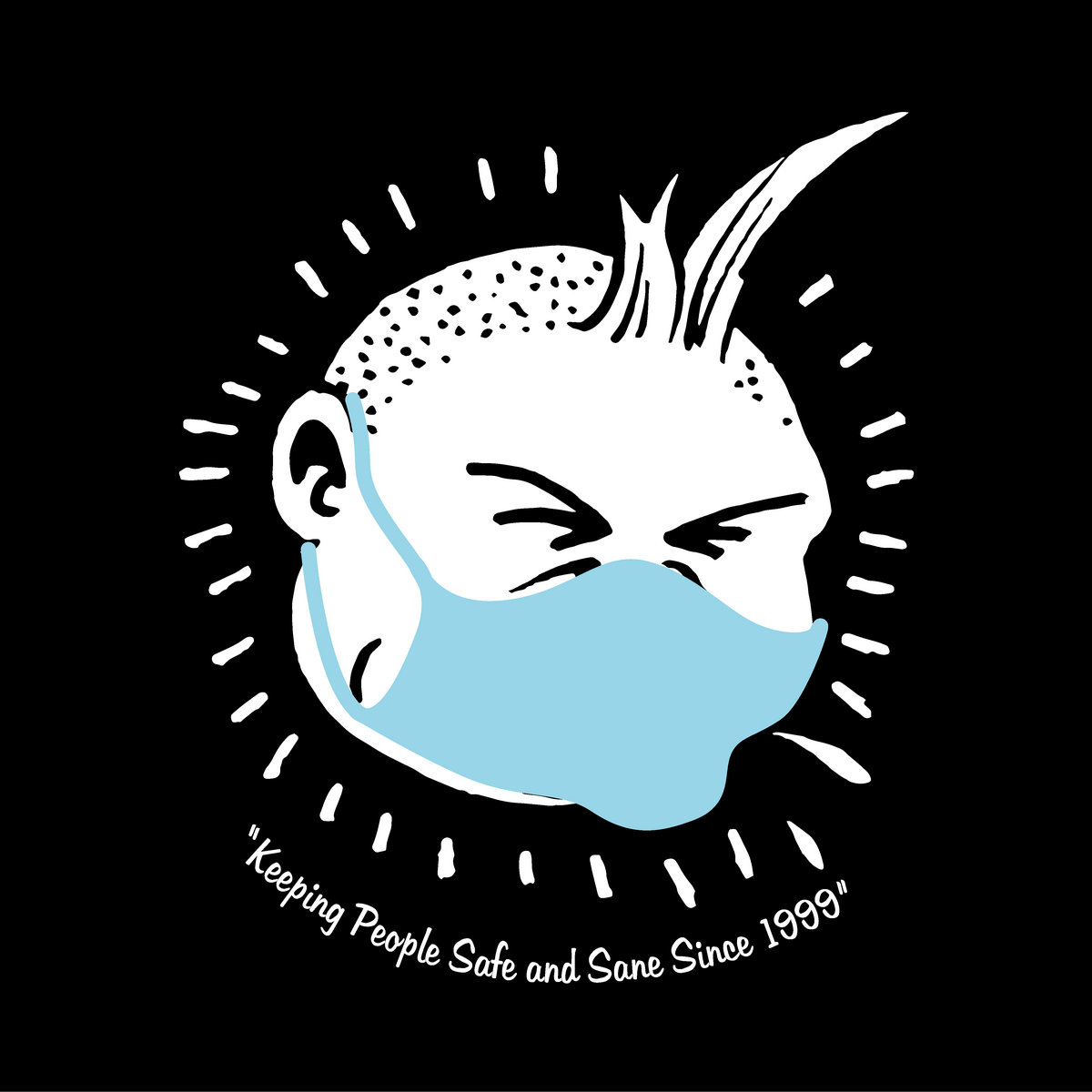 Dig this interview? Check out the full archives of Vinyl Writer Interviews, by Andrew Daly, here: www.vinylwritermusic.com/interviews