In my opinion, for what it's worth anyway- DIY is king. Why do I feel that way? Well, I've learned over time that like big labels, streaming platforms take advantage of artists and creatives, taking them for all their worth, and leaving them for dead. It's pretty shitty, really. So, when I see an engineer like Jack Shirley, whose focus is on DIY and extracting true organic, live sound from the bands he works with, I can't help but feel all warm and fuzzy inside. All of that aside, Jack Shirley is one of the good guys in the business; his work is good for music and indie bands alike. Jack is a guitar player and indie musician himself (with his band Danger), so he gets it and thus his work at his studio, The Atomic Garden Recording Studio (link here), is focused on keeping it as real as possible. Regardless of if you're aware of it or not, Jack Shirley has played a major role, and had a huge influence on Indie and Punk Rock music over the last 17 years. He's worked with the likes of Jeff Rosenstock, Joyce Manor, Deafhaven and more. Cheers to engineers (key word) like Jack who help artists achieve their sonic vision. As long as we have advocates like Jack in this world, there's hope for the music business yet. Enjoy this one. Good talk!
Andrew:
Jack, thank you for taking the time to speak with us. This last year has been rough, right? How are you holding up during this seemingly ever-raging dumpster fire?
Jack:
Well, all things considered, I am in no place to complain about anything. I'm healthy, business is steady, and my home is a wonderful place to be isolated. The world outside feels scary at times, but at this point there is at least a light at the end of the tunnel.
Andrew:
Tell us about your backstory. What was your musical gateway so to speak?
Jack:
My musical gateway was, without a doubt, skateboarding. Skate videos brought with them a huge variety of music that you'd hear on repeat constantly. You've got Punk, Hardcore, Soul, Hip-Hop, Classic Rock, Latin Fusion, 80's Pop, etc, etc. It was a magical time. That indoctrination fueled my musical passion and interest. Music I may have otherwise disregard was pounded into my brain at the most opportune time in my life. 
Andrew:
As a a producer and engineer, who are some of your earliest and most important influences? How did you develop your signature style?
Jack:
Early on, there wasn't much influence from specific people. The simple act of recording – and painfully truthful reproduction – were my earliest influences. Once I got to know more about what I was doing, I would look to certain production styles for inspiration. People like Mark Trombino, Kurt Ballou, Tom Elmhirst, Joe Chiccarelli, Vance Powell, Chris Walla, and others have indirectly taught me a lot, for sure.
The prevailing style is organic and timeless. That is always important to me. Trying to not date the production with some fad stylistic choices. You've got be able to listen in 10 or 20 years and not be embarrassed.
Andrew:
A few producers I've spoken with actually prefer to be called "engineers," as they feel the artists is producing the work, and the engineer/producer is only helping them harness their sound. What is your preference and why?
Jack:
Yeah, I am definitely more of an engineer than a producer. I am there to help the people who are ultimately in charge (the musicians) harness their sound. I am not necessarily there to pick apart the song writing or the arrangements, or tell someone they need to change their take on a performance. I am available to do those things when requested, but that's not my default role. Most bands don't have enough time to get that deep in the studio, anyway. 
Andrew:
You're the owner of The Atomic Garden Recording Studio. Tell us how the studio was founded. When did you know you wanted to get into production? What ignited that flame for you?
Jack:
I got into engineering mostly out of necessity. As a musician, I was not into the role that some engineers try to play. They want to be a producer, but you want them to be an engineer. It gets messy quick. I needed to eliminate the middle man and just do it myself. I knew what I wanted things to sound like, I just didn't know how to do it. 17 years of trial and error later, and here we are.
Andrew:
You're a musician as well, right? What lead to you initially wanting to play guitar? Who influenced you?
Jack:
I started playing guitar around age 12. I'm not sure what initially go me into the idea, but I turned 13 in 1994, which was a really big year for music, especially guitar music. Pop Punk exploded with albums like Green Day's Dookie, Offspring's Smash,  Weezer's Blue, Bad Religion's Stranger Than Fiction, Rancid's Let's Go, NOFX's Punk In Drublic, and so many others. At that point, everyone I knew wanted to play guitar. What a lucky time to be a 13 year old.
Andrew:
You've been a member of both Comadre and with Everybody Row. It's been several years since you've put out an album with either band. Are they still active?
Jack:
Comadre's last show was in 2013. Everybody Row kind of fizzled out a few years after that.  I have been playing with the LA-based Dangers for the last couple of years. We did a little touring, and we're supposed to be working on an LP, but the distance makes that tough (especially in a pandemic).
Andrew:
You've worked with so many incredible artists such as Deafheaven, Joyce Manor, Jeff Rosenstock, Western Addiction and more. Looking back, what are some of your favorite projects you've worked on?
Jack:
Its been 17+ years and about 1,000 bands at this point, so it's increasingly difficult to play favorites. Many of the people involved have become lifelong friends, and I am eternally grateful for those relationships, and how much they have enriched my life, both personally and professionally.  
Andrew:
Give us some insight into your production style. How do you go about getting the most out of an artist, as well and harnessing the vibe of any particular record?
Jack:
I am a big proponent of live recording. As live as the band can handle. For some that's just basics, such as drums, bass, and guitars. For others, it means the record is performed 100% live in the studio. I feel like there is magic in the interactions of the people and the sounds. 
I also believe in the influence of tape and analog equipment. Tape, in particular, adds a level of restriction that forces you to focus more on the big picture than the little details. I have come to find that my priorities lie heavily in the big picture. I tend to not care about the small stuff.
Andrew:
Let's talk about the state of the music industry a bit. What are a few things you would like to see change for the betterment of both the fans and artists alike?
Jack:
It would be great if the streaming platforms could find it in themselves to share the profits of their wildly successful operations with the artists that fuel them. 
Andrew:
In a world dominated by capitalism and social media, can indie artists really, truly get ahead? How do we keep the playing field level so that everyone has a chance to succeed?
Jack:
As an indie musician, for me "getting ahead" just meant being able to go out and play for the people who wanted to hear you, exposing new people to your music, and maybe breaking even for the money invested to do so. That is certainly still possible (once the world reopens).  
Andrew:
Are you into records? Tapes? CDs? Digital? Where do you like to shop for music?
Jack:
I collect records. I am especially always looking for records that I have worked on. They make up nearly half of my collection. I have a fairly large CD collection, but it stops hard around 2005 (?). I do use digital platforms, as well. I shop at small local record stores, though I haven't as much lately. I spend so much time working on music that I don't generally have time to listen recreationally as much as I would like to.
Andrew:
What are a few albums that mean the most you and why?
Jack:
Refused, The Shape Of Punk To Come.
Neutral Milk Hotel, In The Aeroplane Over The Sea.
Tom Waits, Mule Variations.
Converge, Jane Doe.
Amy Winehouse, Back To Black.
AC/DC, Back In Black.
Rocky Votolato, Suicide Medicine.
Jimmy Eat World, Bleed American.
These are some of my all-time favorites for every reason. The material, the performances, the arrangements, the production — all of it. These records have heavily shaped my development as a musician and as an engineer. 
Andrew:
Who are some of your favorite artists? Ones that mean the most to you.
Jack:
Tom Waits is my stock answer, but there really are too many to list. Some people that I have worked with have become my favorite artists. Or people that I have played with or traveled with around the world. It has been a trip and I am so thankful. 
Andrew:
Last question. You've maintained a strong DIY approach throughout your career, which is awesome. That said, what advice would you have for young artists just starting out? How do bands stay afloat in a world that seems to be so abhorrent to creatives?
Jack:
Being part of a community is what did it for me. The right place at the right time. The people in your community are what build you up and allow you to thrive. That starts small and local, but has the potential to be worldwide in the right circumstances.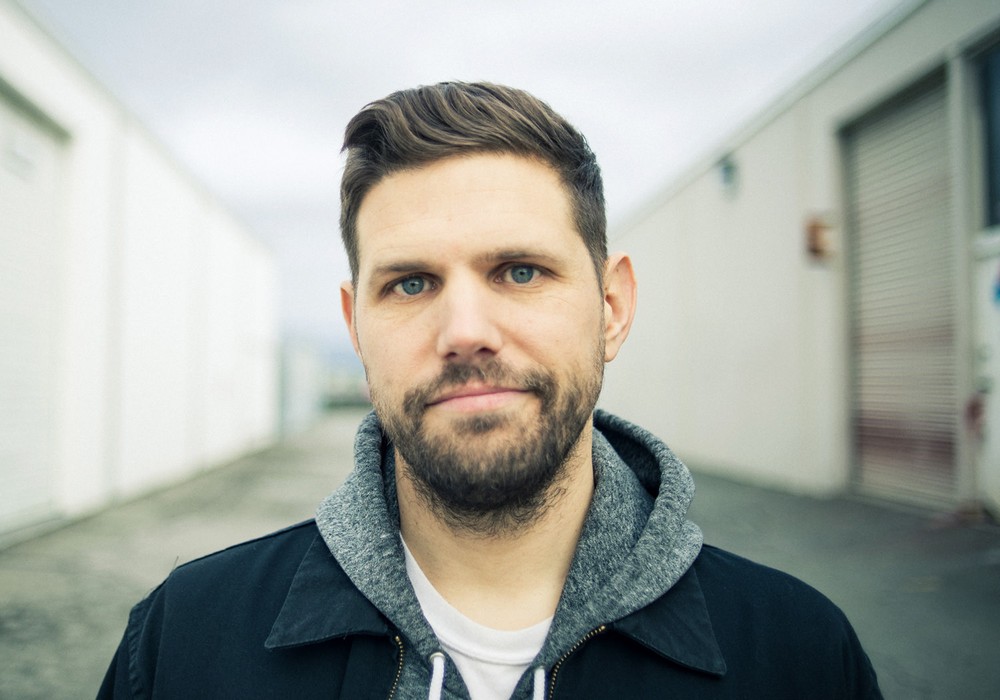 Dig this interview? Check out the full archives of Vinyl Writer Interviews, by Andrew Daly, here: www.vinylwritermusic.com/interviews