Steve Von Till is a true new age man. While you may know him as the guitarist, vocalist, and lyricist for the Heavy Metal outfit, Neurosis, he is so much more than that. For 21 years, Steve Von Till has been an elementary school teacher with a goal rooted in a desire to teach kids to read and hopefully become productive people in an increasingly harsh world.
As an artist, he is a lifelong writer. One whose poems and prose have until recently only manifested themselves as lyrical content for his various projects. That is all changing now, as Steve has a new book of poetry out (his first). It's called Harvestmen and you can grab yourself a copy via Steve's website here, or Neurot Recordings' site here.
Steve is also a successful and truly unique solo artist, and he's got a new project out in that regard as well. It's called No Wilderness Deep Enough. You can get it via his Bandcamp here, or via the links, I mentioned earlier as well.
And so, it's my pleasure to present to you this interview with true artist and vinyl lover, Steve Von Till. It was a treat to speak with one of the most unique and well-rounded musicians and poets of our time. Enjoy this one. Cheers.
Andrew:
Steve, thank you for taking the time to speak with us. It's been a weird year, hasn't it? What have been doing to pass the time?
Steve:
Thank you for inviting me to participate in your community. I belong here. Weird year indeed. I have heard and read a lot about people having increased amounts of free or idle time during this pandemic, but that has not been my experience. I am an elementary school teacher, so when we went into distance learning mode last spring, I was working twice as hard as normal, scrambling for resources, troubleshooting, and problem-solving. Of course, I was home during the summer when I am usually spending part of the season touring or traveling, but that of course evaporated for everyone. It was still plenty busy since we run Neurot Recordings from the barn outside our house and we had some damage control to do because of COVID-19, and I had to find other ways besides touring to promote my new solo album and the first book of poetry during the worst time ever to promote such things. I did have a list of things I wanted to accomplish around the property since I was home all summer, but due to the changing nature of things, I didn't get any more done than usual. We live on 12 acres of forest here in North Idaho, so the day-to-day reality hasn't been much different; we are isolated and always at a distance, so unless we go to town, watch the news, or get on the Internet, the days feel like any other days. Since September in our part of the country, we have been back to school as usual with physical classrooms full of students, trying to teach children about the importance of social distancing and handwashing, but it has definitely been odd to be in an area that is very much "business as usual."
Andrew:
Tell us a little about your backstory. What was your musical gateway so to speak?
Steve:
I grew up in a house that loved music. My parents always had a nice-sounding hi-fi and a turntable. I always loved listening to music and I remember being particularly fascinated by the moods that sounds could create. My dad listened to Simon & Garfunkel, Elvis, John Denver, Jim Croce, and things like that while my mom listened to current Rock radio of the time, bands like Foreigner, Queen, Styx, and E.L.O. I remember being obsessed with the way a flanged vocal would sound during a fadeout, or the way panning could move sounds in a stereo image, things that in hindsight would shape my approach to making my own music. Early on, I had my own stereo in my bedroom and was taping songs I liked off the radio and buying Hard Rock records of my own from groups like AC/DC, Jimi Hendrix, Deep Purple, KISS, etc. I pretty quickly gravitated to the darker heavier sounds of Black Sabbath and from there to Heavy Metal until I got to high school when I met people who were more into Punk Rock and we all stumbled simultaneously into the wave of Bay Area crossover Thrash and the DIY Punk movement of the mid 80s.  
Andrew:
As a musician, who are some of your most important musical influences?
Steve:
My influences are wide and varied. More than a particular style or technique; I think I have always been drawn to that music that makes me feel something real. I like music that feels genuine, honest, original, and emotional. I am still an avid music fan and am still open to having my mind blown by things I haven't heard yet. If I were to tell you my biggest influences today, I might have different answers for you tomorrow. Off the top of my head today, some major influences would be Hendrix's use of fuzz and feedback, Brian Eno's use of ambient space, Tangerine Dream's cosmic space, Joy Division's driving dirge, Black Flag's in-your-face intensity, Hawkwind's Space Rock, Johann Johannson's moody and manipulated orchestration, Discharge's wall of doomsday noise, Sandy Denny's voice in the reimagining of Folk music, Die Kreuzen's emotional dissonance, Coil's dark trance, and Townes Van Zandt's outsider songwriting. 
Andrew:
You're also a poet and spoken word artist. I am a huge fan of both mediums. How did your interest in those two things become sparked? Who are some of your favorite poets?
Steve:
My grandfather committed some poems to memory and used to recite Robert W. Service poems to us when we were kids. I first became interested in poetry a little bit in high school when I was trying to write lyrics for the first time for songs I was writing, but it blossomed in college when I began exploring poetry, philosophy, psychology, spirituality, art, and music in a deeper manner.  Initially, I was influenced by the American transcendentalists, Whitman, Thoreau, and Emerson. My interest in Celtic and European mythology and folklore led me to Yeats, Tennyson, as well as the Poetic Edda. After my grandfather's death, I inherited his book of Omar Khayam's poems. I also received a copy of Tennyson's collected works that belonged to my great grandmother while she was in school in the early 1900s. I learned about the beat tradition and read some Ginsberg, and also got into Bob Dylan's music and lyrics. Punk Rock lead me to Patti Smith. I don't recall how I got into Sylvia Plath, but she is definitely a huge influence. Her intensely dark and personal poems loom large. One of my biggest inspirations came from a Native American poet/activist/musician named John Trudell. His cassette album, Tribal Voice is still one of my favorite works. It spoke to me clearly about our need to reconnect with the earth and ultimately ourselves. Another album that was a huge influence on me was an LP by Icelandic poet, Sveinbjörn Beinteinsson singing the ancient rímur poetry of Iceland from the Poetic Edda. Even though I don't speak the language, the cadence, rhythm, and energy spoke to me intuitively.
Andrew:
You've been recording under the moniker Harvestman since around 2005. Tell us more about that project. I've listened to quite a bit of it, and it's very eclectic in all the best ways. Is it a sort of means to amalgamate all of your varied interests?
Steve:
In some ways, it is a catch-all for exploring sounds in a way that I don't with the songs I record under my name or with the driven beast that is Neurosis. There aren't really any rules for it, but I tend to focus on home-recorded rural psychedelia with analog synths, fuzz guitars, sometimes repurposing and distilling themes from Folk music into something else. I love manipulating sounds and turning them into something else. The process is very improvisational and I just turn on the studio and go with the flow. I have always been obsessed with Dub music's use of the studio as an instrument. Putting down the bedrock tracks is just the first step; the magic comes in the manipulation and mix. I use filters, reverbs, and delays quite heavily and often warp the original sources beyond recognition. Thematically I feel like it is also an electronic meditation on landscapes, ancient history, megaliths, and shamanism. That might make no sense at all to most people but it makes perfect sense to me.  
Andrew:
Tell us about your new record, No Wilderness Deep Enough which came out last year. What was the genesis and inspiration for it?
Steve:
The process was almost entirely accidental. I didn't even feel that I was creating a specific album until near the end. I told the story in great detail via "Origin Stories" on my Instagram and Facebook feeds earlier this year, so if you are interested in reading more please feel free to go there for the full story with related photos. The short version is that I was visiting my wife's parents in Northern Germany during my spring break from teaching. Her family has lived on the same house site for over 500 years there and whenever I visit, it feels like there is a depth there that springs from the connection of one group of people to one place for so long. Unlike the more wildlands of the American West that I grew up with, these lands have been cultivated since megalithic times. I was suffering from a pretty intense round of jet lag and couldn't sleep to save my life. I had set up a small Electronic music setup in the corner of Niela's childhood bedroom and almost unconsciously recorded some very simple but harmonically rich piano chord progressions. It was not my intent to create something, I was just killing time. Throughout that week, I never found sleep, but I found that each sound suggested the next, and soon there were layers of moody piano, with mellotron strings and French horn. I didn't think much of it, but upon returning home, I kept revisiting the tracks in my home studio where I began processing them through my analog gear, overdubbing synths, and just generally going down a sonic rabbit hole. It began to take a form and within a couple of months, I had the album almost as you hear it now without vocals. I wondered what it was. It wasn't my solo stuff because they weren't songs in the traditional sense. It wasn't Harvestman because there wasn't a guitar anywhere near it. I thought that perhaps I had unintentionally written an Ambient album with sparse Neoclassical elements. I ran it by my friend, Randall Dunn, who produced my last solo record, and asked him if we could book some studio time for me to replace the digital piano with a nice-sounding upright, and hire folks to put down some real cello and French horn. He came back to me after listening to it and told me that he thought that would be a good idea, but that I should also just sing on it and make it my next solo album. I disagreed. I didn't think this minimal beautiful music needed my harsh croak on it, but I respected his opinion enough to investigate his claim. By that time, it was winter break. I was alone in the house with dogs, so I set up a microphone in the living room and every morning I would enter the living room with my morning coffee, a journal, and a pen. By the end of the week, I called Randall and told him he was right and to book the studio. Words and vocally melodies presented themselves very naturally from the music and it was indeed my next solo record. Not only that, it was my favorite and best solo work to date. It was a huge lesson in learning to get out of my own way and let things happen. 
Andrew:
You've been running Neurot Recordings since 1999. Tell us how the label got started. Now 22 years on, how do you feel about the label? What's the goal going forward?
Steve:
When I was introduced to the underground DIY Punk scene in the 80s, I was deeply inspired by the ethics and participation of the movement. Everyone had a part to play, there were no bystanders. Everyone either had a band, put on gigs, published fanzines, made flyers, and a few started labels. Some friends and I published a fanzine for a while and I interviewed a lot of great bands, typed them up, took photos, and spent hours in Kinko's copy center doing primitive cut and paste layouts. It was only natural that I would someday start a label. Before joining Neurosis, I was about to embark on a label but soon was sidetracked by my new surroundings in the all-encompassing nature of Neurosis. In 1999, after having the good fortune of putting out records on some great independent labels we went back to that idea of creating a permanent home for our own creative output. Initially, it would just be for us and our own related projects, but we soon realized that we wanted to reach out and help out other bands the way were helped out along the way. We didn't have any financial resources, but we had distribution and a reputation. We have always sought out those who we feel to be kindred spirits. This is not a stylistic choice, but one of something deeper. We have an affinity for sounds that are difficult to narrow down with language but have something to do with integrity, honesty, originality, and emotional intensity. The business aspect of selling music is always changing and always a challenge especially with underground music. Mostly, we are always just trying to get the word out about music we love and not go out of business. If we can break even and pay a few people to work here, it's a success.
Andrew:
Is it true that outside of your role as a musician, you work as an elementary school teacher? What lead you to want to teach?
Steve:
Yes, that is true. This year marks my 21st year as an elementary school teacher. When I was in my late twenties and contemplating what type of job I could imagine doing that would help to support my family, allow me the time to be a creative person and traveling musician, be meaningful, productive and help teach me to be a better person, teaching was the obvious answer. I had heard a statistic somewhere that there was a correlation between students who could not read at grade level by the end of third grade and how many young people would enter the prison system in the following 13 years. I thought to myself that surely I could teach and inspire kids to read and if that helps even one person stay out of prison then that would be a worthwhile use of time and a job well done. I would like to think that I am also able to tap into my life experiences and world travels to teach and inspire kids to learn more about our world.  
Andrew:
Also out this year, is a collection of poetry and lyrics titled Harvestman. What more can you tell us about the collection? Where can we get it?
Steve:
I have written poetry my entire adult life, but never for publication, just as self-expression. My poems have lived and died in my private journals only occasionally being raided and plundered for lines, phrases, or words while writing lyrics. During the lyric writing for No Wilderness Deep Enough, I was combing through a recent journal looking for inspiration and I stole two lines:
"We have the sea"
"And we will always have the sky"
I felt a little guilty because I felt that I had just taken the best two lines from a poem that I thought was perfect just the way it was, even though I thought no one else would ever see this poem. It triggered something in me that perhaps the time has come when I should own the fact that I enjoy writing poetry, and that I think I have a style and a voice that is worthy of taking up space in the universe. I had to confront my insecurity about declaring myself a poet, step outside my comfort zone, and make the decision to put it out there. I began writing daily with the intention of creating poems that would live their own life as poems and not be reduced to lyric fodder. In a relatively brief time, 23 poems appeared. None of them had titles, so they immediately felt as if they were a body of work. I decided to research publishing them, assuming I would simply self-produce a chapbook in the style of a fanzine and perhaps give it to friends or maybe sell in our mail order. In researching book printing processes, I consulted a friend, Duncan Barlow, who runs Astrophil Press at the University of South Dakota, who surprised me by telling me that he thought it was good and would be willing to publish it himself. I am extremely grateful and honored for his encouragement. 
It is available directly from vontill.org or neurotrecordings.com. It is also available from the publisher, Astrophil Press, and distributed by Small Press Distribution. 
Andrew:
Let's talk about the state of music, in general, a bit. In your opinion, what's the state of the music industry these days? What are some things that need to change?
Steve:
Coming up in the DIY Punk movement, we have always felt outside of the industry. Obviously, the move to digital and especially streaming has had huge impacts on everyone. Convenience almost always wins over quality for most consumers. Regardless, we still prefer and put our efforts into creating quality physical formats of music and albums that deserve to be treated as albums and not individual songs. As far as what needs to change? I have no idea, nor should we put too much energy into things we have no control over. Rebuilding our underground networks and communities that support truly independent live music will be the biggest issue of the coming years due to the devastation of the pandemic around the world. Things are not as they were. People should take note of how privileged, and complacent we have become in just assuming there are venues for underground music.  
Andrew:
In the world we live in today, we are more or less dominated by the never-ending barrage of social media. How has this affected music as an art form? Are artists' ability to get their music out there hindered by all of this, or helped?
Steve:
Both simultaneously. It is easier to make things available to anyone who wishes to find it, but the sea of other stuff out there has become infinite. The old ways used to separate those who had more will and determination to actually get out there and make things happen for themselves especially with regard to getting gigs, artwork, or and getting into the studio. Now, someone doesn't even need to leave their bedroom to put something out there. I love the democratization that it has created and the ability to find strange old rare stuff instantly, but in some ways, I do miss the days when you had to seriously hunt for things and where the herd of active artists was thinner. 
Andrew:
What are a few albums that mean the most to you and why?
Steve:
A few? That's a tough question. I have a massive collection and the answer to that question changes every day depending on what moves me that day. One day I could be obsessing on my Bub records. I love everything from On-U Sound. I could be listening to Folk albums by Nick Drake or Sandy Denny. It might be the Hendrix, Zeppelin, and Sabbath records that captured my imagination as a kid or the Punk records of my teens. I will just go with 3 random picks of things I listened to this week. Crass – The Feeding of the 5000, Laughing Hyenas – Life of Crime, and Johann Johannson – Fordlandia. Crass for the relentless anti-authoritarian messaging amidst some incredibly original music. I think many people write them off as Hardcore Punk, but it's not. This is high art in the early age of Punk. Just listen to the guitars! They are so unique and the approach is really non-conforming even to what would become Punk standards. It is textured and nuanced noise. The Laughing Hyenas also had an incredibly unique and emotional approach to guitar. Open chords, open strings, and feedback soaring on top of one of the tightest rhythm sections ever. John Brannon is perhaps the most ferocious vocalist ever and this finds him at his most soulful. Fordlandia is just a beautiful melancholy journey of minimalist Neo-Classical with Electronic treatments. Johannson is my favorite modern composer along with Olafur Arnalds, Max Richter, and Nils Frahm. 
Andrew:
I don't get to ask this often, but seeing as you're a poet, it feels right. Can you recommend to our readers a few poems that hold special meaning to you? Why did you choose the ones you did?
Steve:
Individual poems may be a bit much to get into, but I can speak of some additional poets and books in general. In addition to the poets mentioned earlier, I have been really into Ted Hughes' The Crow, Charles Bukowski, Rainer Maria Rilke, Jim Harrison, and Robinson Jeffers. Octavio Paz's Octavio Paz's Piedra de Sol is a wonderful trance-inducing spell of a poem. Janaka Stucky's Ascend Ascend, put out by Third Man Books (an offshoot of Jack White's Third Man Records) is a book-length ecstatic wonder of a poem. I highly suggest it.  
Andrew:
Are you into vinyl? Tapes? CDs? Or are you all digital now? Where do you like to shop for music?
Steve:
Vinyl is definitely my preferred format. I love going to record stores and flipping through the bins. It is one of my life's simple pleasures. I find it relaxing and satisfying. I especially like to visit stores where I can have conversations about music with the staff and nerd out. I still have thousands of CDs but don't listen to them very often. I used to buy some digital albums, but I found my collection becoming unorganized and fragmented across devices and I don't have the time to keep it organized. I do use streaming services when in the car or out and about, but I can really hear the difference. Some crucial subtle elements are missing in the digital streams. The depth and texture is different. I heard Ian Mackaye say recently in an interview that he hears it as, "Missing the harmonics I associate with being human." 
Andrew:
Last question. Your "first act" is as a successful musician with Neurosis, Tribes of Neurot, Harvestman, and more. You're onto your "second act" as a poet and spoken word artist, and you're seeing a lot of success. How did your first act prepare you for the second, and which is proving to be more satisfying to you personally?
Steve:
I am very grateful to have another pathway of self-expression open to me, especially at this stage in my life. I consider myself lucky to be a 51-year-old creative person and still be excited about a lifetime ahead of me exploring new territory in sound, art, and words. I don't separate any of my various roles. I can't separate being a father, husband, teacher, songwriter, poet, musician, nature lover, seeker, or any other hat I am wearing at any given moment. It is all just part of the way my life is woven together.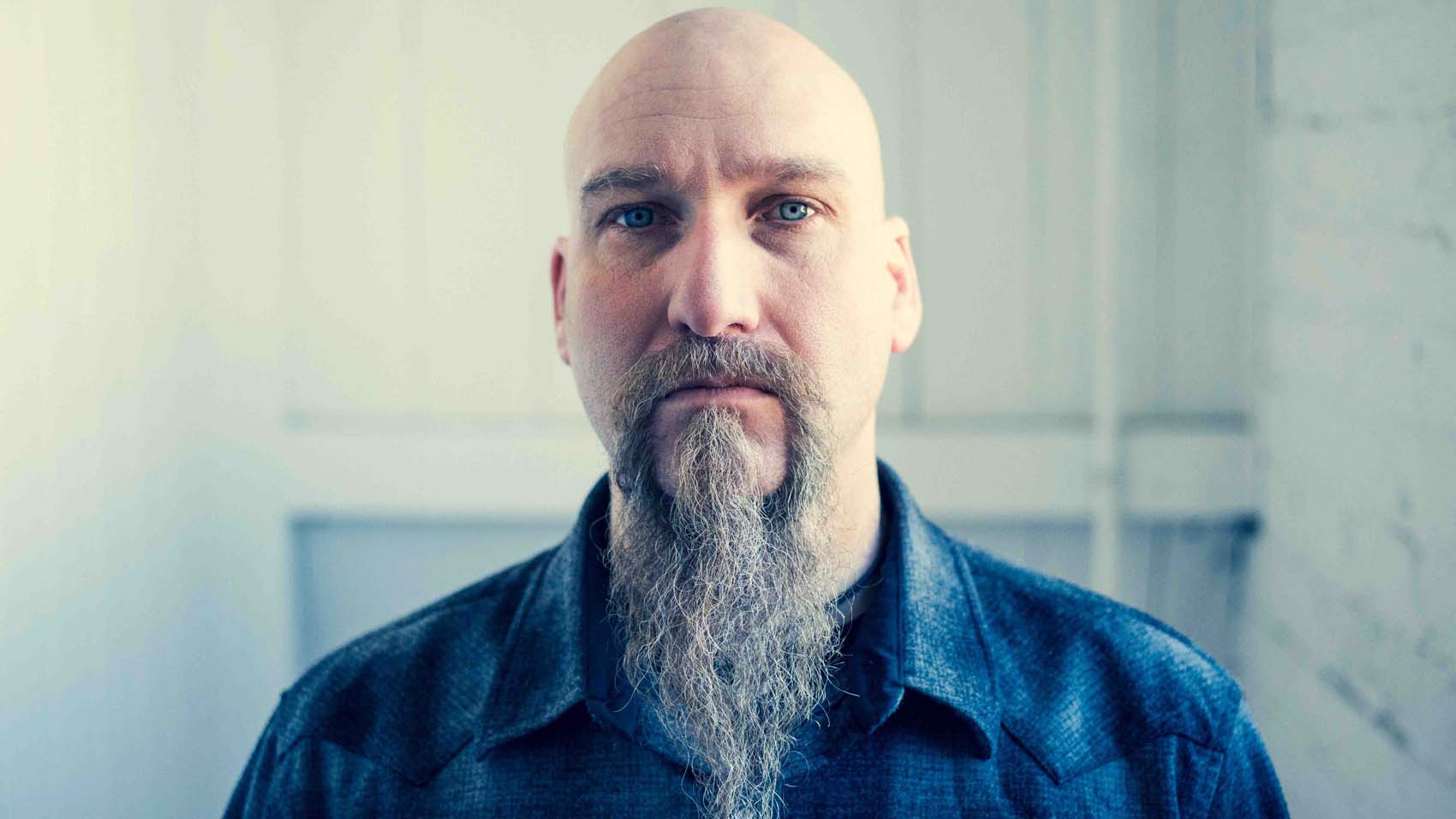 Interested in diving deeper into the work of Steve Von Till? Check out the link below:
Be sure to check out the full archives of VWMusic Interviews, by Andrew Daly, here: www.vwmusicrocks.com/interview