All images courtesy of Jason Hammon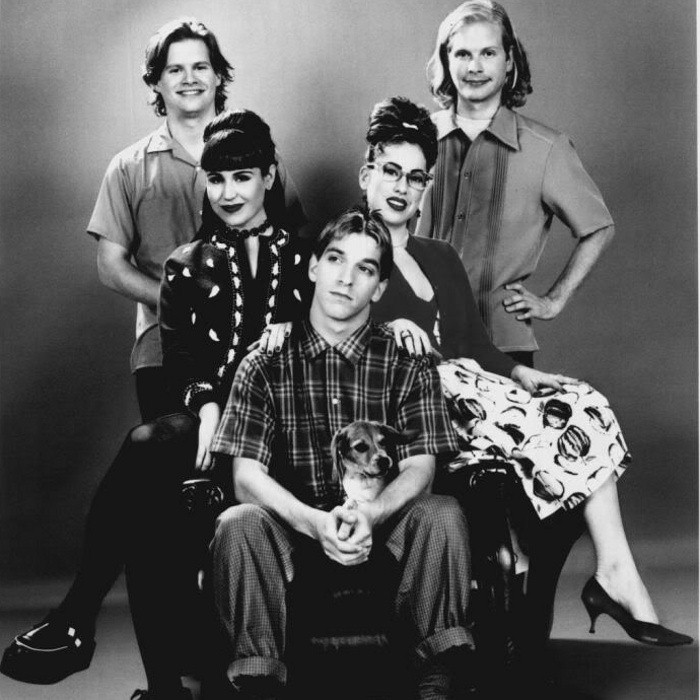 The Ska/Punk scene is alive and well, and if you're a fan of the genre, then this is truly a great time to get involved. New bands are seemingly popping up each day, but what about the old guard? Sure, you've heard of Mustard Plug, Less Than Jake, The Toasters, and others, but there is one band that I would like to direct you to (if you haven't heard of them), and that is Dance Hall Crashers.
Led by Jason Hammon, whom I've got with us today, Dance Hall Crashers made 4 incredible Ska/Punk albums between 1989 and 1999. Their albums Dance Hall Crashers, Lockjaw, Honey, I'm Homely and Purr are all classics within the genre, although The Live Album may be their best as it captures Dance Hall Crashers fierce and energetic live show. If you haven't checked out Dance Hall Crashers, and you're a fan of Ska/Punk- you're truly missing out.
As I mentioned before, today I've got Jason Hammon with us. We talk about Dance Hall Crashers' origins, his favorite DHC record, the state of the scene, and his daughter's new band Small Crush (their Bandcamp here). If you would like to learn more about Dance Hall Crashers, you can head over to their Bandcamp here. After that, dig into my chat with Jason. Cheers.
Andrew:
Jason, thank you for taking the time to speak with us. This last year has been rough, right? How are you holding up during this seemingly ever-raging dumpster fire?
Jason:
I'm doing fine. I miss eating out and going to shows but I shouldn't complain too much. I feel bad for my daughter whose band Small Crush released their first album and did their first tour last summer.
Andrew:
Tell us about your backstory. What was your musical gateway so to speak?
Jason:
I started playing guitar in junior high and was playing in punk bands in high school. The Bay Area had a great Punk scene and I was lucky enough to play some of the earliest shows at Gilman. Our band Rabid Lassie was on the Gilman Turn It Around! comp which was pretty exciting for a kid in high school.
Andrew:
The Dance Hall Crashers have been around since the late 80s, right? Tell us the story of how the band came together.
Jason:
Some friends from the Punk scene wanted to start a Ska band. Everyone was into Op Ivy and it sounded like a fun thing to do. Originally, we had a guy and girl singer and may have played a show or two, then Elyse joined and it really established the harmony sound. We recorded an initial demo with another singer (a few of those tracks are on the Old Record re-release on Honest Don's) and Karina joined before we recorded our first full album.
Andrew:
One of the things I love about DHC is the presence of two fantastic female lead singers, which isn't as common in Ska as one would hope. What are your thoughts on the lack of female leads within the genre?
Jason:
There were some great bands in the late 80's so it's surprising it wasn't more common. Donkey Show was a great LA band and we played with No Doubt quite a bit.
Andrew:
Your debut album, Dance Hall Crashers, became an underground hit after the band had initially broken up. What led to the first breakup and subsequent reformation? Looking back, what are your feelings regarding your debut? Has it held up?
Jason:
I love the songs on the debut album. When we recorded it, I had just recorded with another band Downfall and that album had a much edgier Ska sound. I think I was hoping we would capture similar energy but it does come across a lot different than our other albums. I feel like the songs fit together well on the live record but the sound and the production on that album are pretty different if you shuffle all our albums. My favorite sounding record is probably Purr.
Andrew:
In 1999, you released your last record Purr. You mentioned this one was your favorite. What can you tell us about this record? What made it so special?
Jason:
For that album, we worked with Fat Mike in the producer role but the same engineer and studio as Lockjaw and Honey, I'm Homely. I think that record sounds like us and some of my favorite DHC songs are on it. I think that album does the best job of capturing what we sound like live other than The Live Record of course
Andrew:
We haven't seen any new music from the band since 1999, and you've been on hiatus since around 2004. Why such a long period of inactivity? What led to the hiatus? Can we hope for a reformation and some new music soon?
Jason:
Yeah, it's been a while. We've come close to releasing some post-Purr songs and close to playing some shows here and there. We still all talk regularly and help with social media and interviews. I hope those songs come out at some point in the near future. I'm not sure if we will play again but I would never say never. I think it would be fun and none of us hate each other or anything like that. That being said, we all have busy, interesting lives that compete for our time.
Andrew:
I've always felt that as a band, DHC were at its best in the live setting. Would you agree? If so, what is it about performing live that brings out the best in you?
Jason:
Yes, completely agree. I'm not sure any of our albums capture the best of us. Purr and Honey, I'm Homely got closer for sure though.
Andrew:
Let's talk about the state of the music industry a bit. What are a few things you would like to see change for the betterment of both the fans and artists alike?
Jason:
It is a strange time in the music industry. I love how accessible music is but artists really struggle to make money from Spotify, Apple Music, and Amazon. No live shows for a year haven't helped either. I think the model could work but a larger portion of the money should go back to the artists.
Andrew:
In a world dominated by capitalism and social media, can indie artists really, truly get ahead? How do we keep the playing field level so that everyone has a chance to succeed?
Jason:
Bands are really limited to making money off tours and merch for the most part. The vinyl resurgence probably helps actual album sales, but if you're relying on Spotify, you're not going to get ahead.
Andrew:
Are you into records? Tapes? CDs? Digital? Where do you like to shop for music?
Jason:
I love records. I have been buying albums I love that I have on CD or digitally. I put on a record when we eat dinner every night. I hope we can get Honey, I'm Homely re-released on vinyl since it's our only album that never came out on vinyl.
Andrew:
What are a few albums that mean the most you and why?
Jason:
I listen to music every day and there are so many bands I'm into. It's probably best to tell you what I'm listening to these days instead of my all-time favorites. I love the new X album. It's so rare that a band releases an album after such a long break and it becomes an instant classic. I recently discovered the band Mixtapes and I really like their album Ordinary Silence. My daughter's band, Small Crush, has a great debut record on Asian Man and I could not be prouder. She's such a great songwriter. The Bombpops' new record is great too, I love the harmonies.
Andrew:
Who are some of your favorite artists? Ones that mean the most to you.
Jason:
I really like Sublime, Bob Marley, The Police, Vampire Weekend, The Old 97s, and too many others to name.
Andrew:
Last question. You've maintained a strong DIY approach throughout your career, which is awesome. That said, what advice would you have for young artists just starting out? How do bands stay afloat in a world that seems to be so abhorrent to creatives?
Jason:
Artists have never had the access to fans that they do now with social media. I wish we had that back in the day. It's also so easy to record your own stuff now. Keep writing and releasing songs and play shows as much as you can (which I know is impossible right now). Make your own videos and merch and take advantage of the direct access to your fans. Indie labels are still a great option too. Hopefully, the tide will turn and artists will be better compensated for music streaming.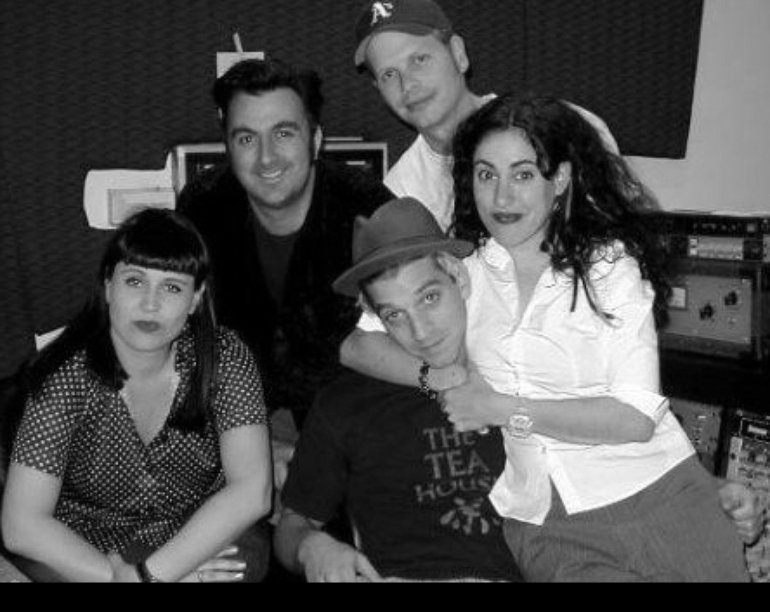 Interested in diving deeper into the work of Dance Hall Crashers? Check out the link below:
Dig this interview? Check out the full archives of Vinyl Writer Interviews, by Andrew Daly, here: www.vinylwritermusic.com/interview