All images courtesy of Chipster PR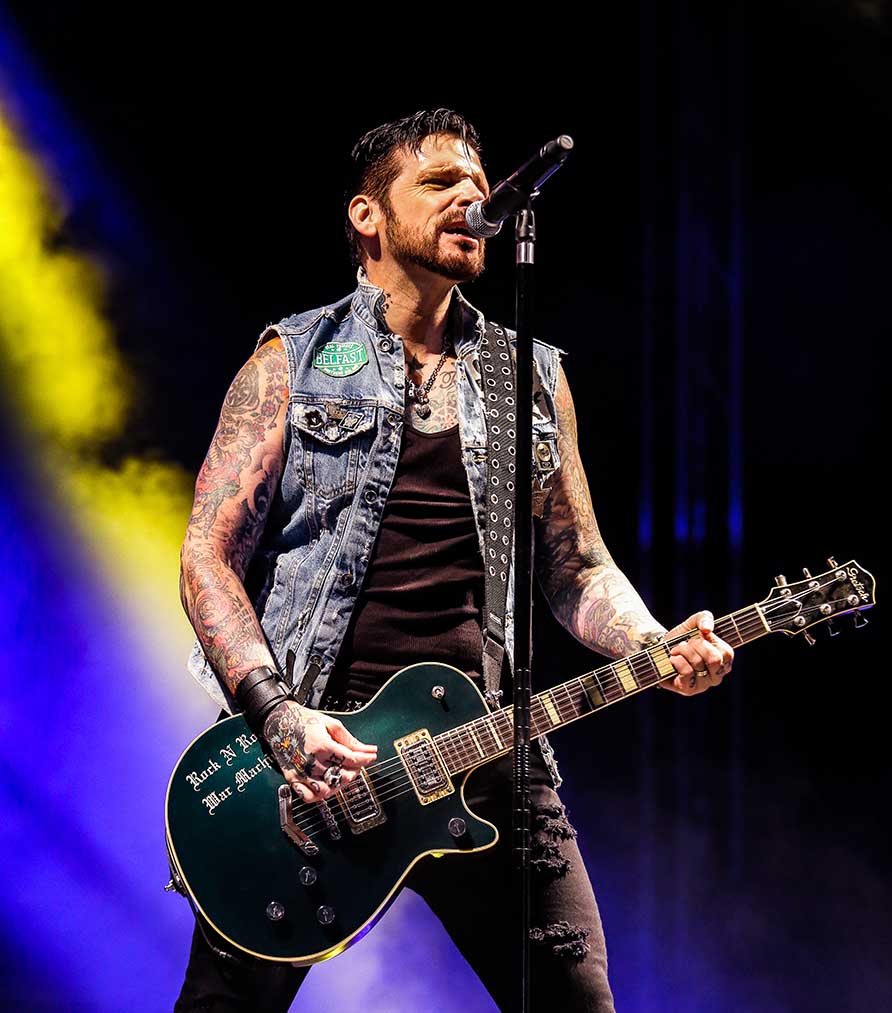 Ricky Warwick is an Irish Hard Rock musician, songwriter, and a veteran of the scene. Perhaps best known as the front person of The Almighty, he has also been a member of groups such as Thin Lizzy, Black Star Riders, and The Fighting Hearts.
As a solo artist, Ricky has released eight fantastic albums as well as one EP. His most recent record, which came out just a few days ago, on February 19th, is called When Life Was Hard and Fast and as expected, it's fantastic.
If you'd like to grab a copy, you can here. Ricky is a really down-to-earth and interesting person, and I was happy to get to know him a bit better. If you'd like to learn more about Ricky Warwick, head over to his Facebook page here or his website here.
Once you've done that, give this interview a read. Enjoy.
Andrew:
Ricky, thank you for taking the time to speak with us. It's been a weird year, hasn't it? What have you been doing to pass the time?
Ricky:
Thank you. I've been writing, recording, demoing and playing a live online acoustic show once every month.
Andrew:
Tell us about your backstory. How did you get into music? What was your gateway so to speak?
Ricky:
The UK television show Top Of The Pops. When I was very young, it was a religious ritual for me every Thursday night, seeing bands on there like Sweet, Slade, T Rex etc. I was hooked. Also, my Father played Johnny Cash, Sinatra, and Patsy Cline records constantly.
Andrew:
As an artist, guitarist and songwriter, who were some of your earliest and more important influences? How did you develop your singular style and find your voice as an artist?
Ricky:
I love all kinds of music. When I really started getting serious about music, it was Punk that I turned to. I loved the attitude. Bands like Stiff Little Fingers, The Damned, Pistols, and The Clash. I have two older sisters, so I was constantly raiding their record collection and that turned me onto Thin Lizzy, Motörhead, AC/DC, Bowie etc. As I got older, I discovered Motown and Northern Soul music, which I have become obsessed with.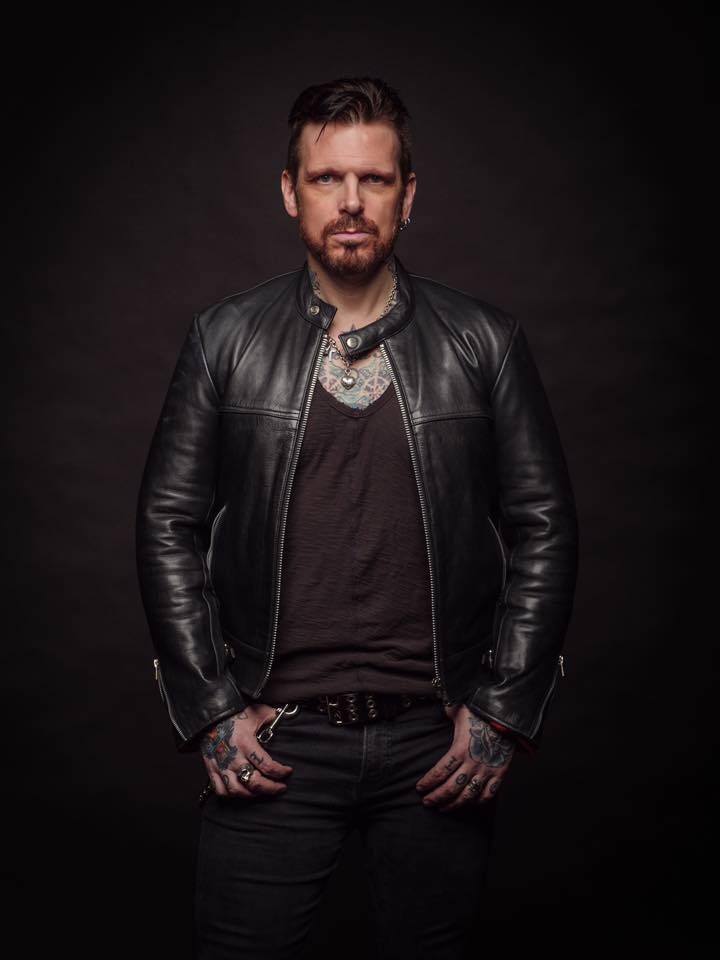 Andrew:
You got started by joining New Model Army in the late 80's, right? Tell us about your experience with them. How did you get the gig?
Ricky:
I was a huge New Model Army fan. I was playing in a Punk band called Rough Charm. We got picked up by New Model Army's management and ended up getting to support them on some UK shows. Their lead singer Justin Sullivan knew I was a big fan, and he invited me up on stage to play on a few songs during their set. Then, I got a call that they were embarking on a world tour, and they wanted me as an additional guitarist and occasional keyboards. It was amazing experience; I learned so much from them about songwriting, stagecraft and sticking to your beliefs. They're still going strong and as good as they ever were. Justin Sullivan and I still remain good friends.
Andrew:
In 1988, you formed The Almighty. Tell us the story of that band. You guys were active on and off for a long time, and have been more or less inactive since 2009. Any chance we see a reunion or some new music there?
Ricky:
Formed in Glasgow Scotland in 1988, the story of The Almighty can't really be summed up in a few sentences. It was an accumulation of all my hopes, dreams, and Rock 'N' Roll fantasies; we burned very brightly from 1989-96. We played by our own rules, and had an edge and a unique sound. I'm extremely proud to be part of the band and the legacy we have left. There are some reissues and box sets being released this year. There's no plans for any reunions or to record new material. Some things are better off left alone.
Andrew:
With The Almighty, you had the opportunity to tour with the likes of Motörhead, Megadeth, Alice Cooper, Iron Maiden and more. What was it like touring with such amazing artists within the genre of Heavy Metal? Any interesting stories to tell?
Ricky:
It's always an amazing experience to tour with your peers. We were very blessed in The Almighty that we got to tour with so many of ours. Touring with Motörhead was a personal high for me. Lemmy and the boys treated us so well and I got to hang out with Lemmy a lot on that tour. I tried to keep up with his alcohol intake and failed miserably…Lemmy could really knock back the JD and coke…but I never once saw the man drunk.
Andrew:
You've also worked as the lead singer of Thin Lizzy since 2010. How did you end up with that gig, and what has it been like working with them?
Ricky:
I've had the pleasure of being Scott Gorham's friend for about 30 years. He called me in January 2010 and out of the blue asked if I'd like to sing for the version of Thin Lizzy he was putting together. Thin Lizzy is my favorite band of all time. Phil Lynott is the ultimate Rock 'N' Roll frontman in my humble opinion and an amazing songwriter. Being Irish, Thin Lizzy has been the soundtrack of my life.
It's the biggest honor and privilege that had ever been bestowed on me getting to sing and perform those wonderful songs and I do it with every ounce of humility, soul, and passion that I possess. Phil Lynott is the lead singer of Thin Lizzy…there is no other. I'm just doing my best to help look after his legacy. An incredible experience!
Andrew:
You're also an accomplished solo artist, having put out 9 releases since 2003. Your latest solo effort, When Life Was Hard and Fast, is set for released here in 2021. Tell us about the recording of your new record. What was the inspiration? What formats will it be on and where can we get it?
Ricky:
The album was recorded in April 2019, in North Hollywood California and is co-produced by myself and Keith Nelson. Keith and I co-wrote the majority of the songs. I wanted to make a stripped-down, raw Rock 'N' Roll album with big guitars and even bigger melodies. I have the honor of some great special guests on the record. Joe Elliott (Def Leppard), Andy Taylor (Duran Power Station), Dizzy Reed (Guns 'N Roses), Luke Morley (Thunder), and most important of all, my daughter Pepper duets on a song with me.
The album is available across all formats, released by Nuclear Blast Records, on vinyl, CD, and digital, and at all regular outlets. Go to rickywarwick.com for all info.
Andrew:
How have you evolved as an artist with your most recent efforts? What's changed for you?
Ricky:
I write constantly and keep pushing myself to do better. I believe you're only as good as the last song you wrote. As time elapses and life goes on, we naturally change with the experiences that we endure, both good and bad. I think that one thing that's changed for me personally is that I've learned to become comfortable in my own skin and this gives me more confidence as a writer.
Andrew:
Let's talk about songwriting a bit. I know oftentimes, artist's lyrical content can come from a deeply personal place, and other times they are merely telling stories so to speak. Which is it for you?
Ricky:
It's both, but I absolutely have to have a connection to what I write about, whether it be a personal/family-oriented theme or a story or event that someone has told me or they themselves have experienced. Lyrics are like a diary; I'm offering my personal experiences, views and opinions on the world as I see it and everything is subjective…as all art is.
Andrew:
In your opinion, what is the state of the music industry these days? What needs to change for both the betterment of the artists and fans alike?
Ricky:
The music industry since it began has been in a constant state of flux. Technology will keep advancing and artists need to keep up. People will always want music and we need to pay attention to the way they want it. Artists need to be aware and appreciate their hardcore fan base and listen to what they are saying. The industry needs to appreciate the artist more and pay them fairly for streaming…it's the music industry, but the industry of music needs to be appreciated and respected more by those who prophet greatly off the artists and songwriters.
Never has this been more transparent than now, when we have seen how vital the arts are to the mental well-being of the planet during the COVID pandemic.
Andrew:
What are a few albums that mean the most to you and why?
Ricky:
Stiff Little Fingers- Inflammable Material
Stiff Little Fingers are the reason I bought my first electric guitar and the reason I decided I wanted to play Rock 'N' Roll for life. They're from my hometown in Belfast and this album came out at the height of the troubles that were going on in Northern Ireland. I was 13, here was a band that sounds like nothing I'd ever heard before…the angst, intensity and power angry melodies spoke to me on so many levels.
Thin Lizzy – Black Rose
I'm in love with every song on this album. The opening track, "Do Anything You Want To," is a personal mantra…I have the lyrics of the first verse tattooed on my leg. Phil Lynott's poetry on this record is sublime and Scott Gorham and Gary Moore's twin guitars are emphatically played to perfection. All driven by the uniqueness, soul and feeling of Brian Downey's drumming. This is an album I can't live without.
MC5 – Kick Out The Jams
This is a band and album that the world wasn't ready for at that time. Fusing Soul and raw Rock 'N' Roll and a political mandate…the swagger and attitude just oozes out of the grooves on this.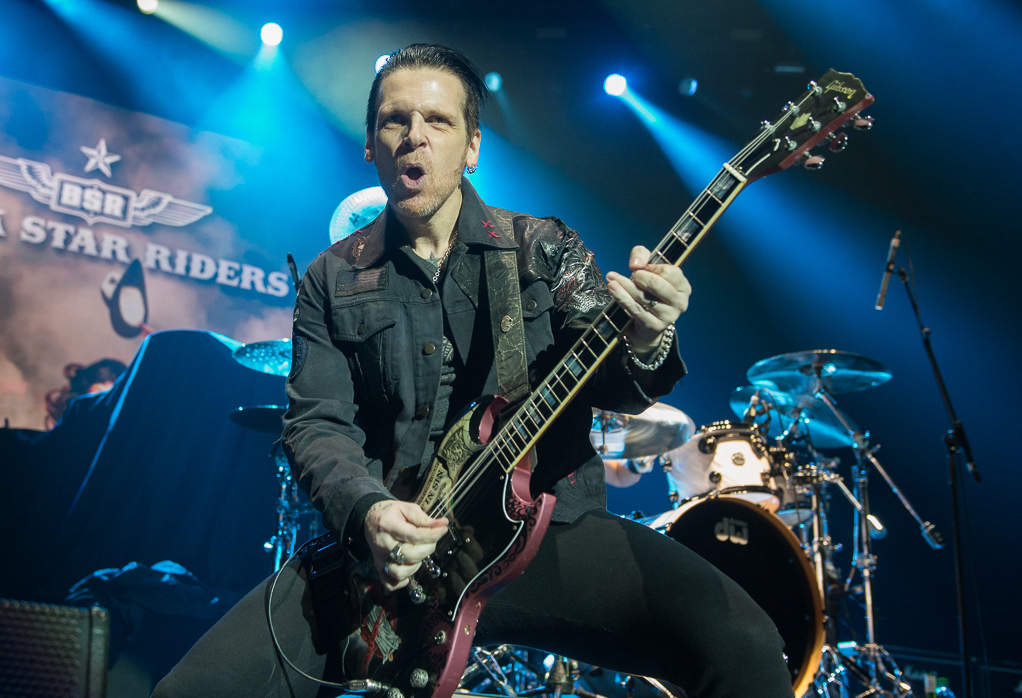 Andrew:
Who are some of your favorite artists and why?
Ricky:
Apart from the ones previously mentioned in the last question.
David Ruffin  – what a voice!
Unsane – NY Hardcore done like nobody else.
Free – Amazing songs and musicianship and Paul Rodgers voice. 
Bruce Springsteen – Amazing songwriter with storytelling abilities unbounded. 
Eddie Cochran- Pure undiluted Rock 'N' Roll bottled at the source.
Andrew:
Aside from music, what else are you most passionate about and why? How do your other passions inform and inspire your music?
Ricky;
My family…no explanation needed. I read a lot also. I believe that everything you interact with inspires in many different ways.
Andrew:
Are you into vinyl? Tapes? CDs? Or are you all digital now? Where do you like to shop for music?
Ricky:
I love vinyl. I love record stores. I also purchase a lot of vinyl online. Like most people, I have most of my music collection on my phone…which is easy access when traveling.
Andrew:
Last question. In a world that's been so confined by the constraints of big business and the alienation caused due to the internet age, how do artists find their footing these days? What advice would you have for younger artists?
Ricky:
Work hard. Treat it like a job, because it is. Refine your songwriting and playing. Hustle, be respectful, look listen and learn.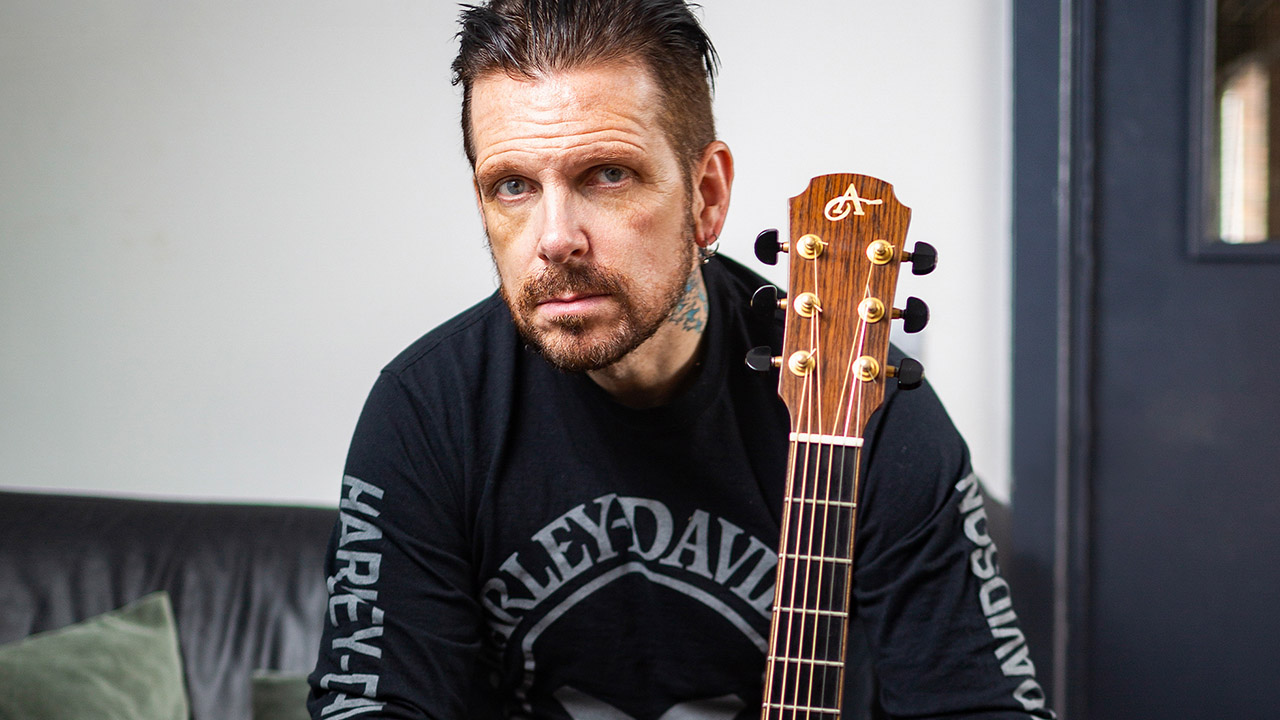 Interested in diving deeper into the work of Ricky Warwick? Check out the link below:
Dig this interview? Check out the full archives of Vinyl Writer Interviews, by Andrew Daly, here: www.vinylwritermusic.com/interview