All images courtesy of Getty Images

By Andrew Daly
andrew@vinylwriter.com
"My roots are anchored solid. I ain't machinery…I'm a man."
These are the words of one of my absolute favorite songwriters, Chris Knight. You may not have heard of him, but I aim to change that. Music lovers will always have their favorite songs, favorite albums, and of course – favorite artists. Beyond that, some of us have artists that are particularly special to us. For one reason or another, their words resonate, and sometimes their music will define or even soundtrack entire portions of our lives. For better or worse, certain places and memories will always be tied to their music, and for me, one of those songwriters is Chris Knight. 
My relationship with Country music is a strange one. In the past, my perception of Country music was completely skewed by what I refer to today as "Pop Country," AKA what we see in the mainstream. I've more or less always enjoyed Johnny Cash, Willie Nelson, and the like, but for some reason, I did not associate them specifically with Country music per se. In my mind, Country music was Garth Brooks, Brad Paisley, and Carrie Underwood. These were artists that I simply could not identify with in any way, shape, or form. I've always been partial to the outliers and anti-hero types, and the uber amped-up cowboy on steroids version of Country that I was seeing on TV and hearing on local radio simply seemed alien to me. I ended up having a lot of preconceived notions, and it was at this point that I more or less wrote the entire genre off as a whole and moved on.
In my early 20s, I moved to Lexington, Kentucky, and I stayed there for about a year in total. It was immediately apparent that I was something of a fish out of water, and I was now seemingly surrounded by the very music I had come to disdain. In need of musical salvation and being that I was involuntarily immersed in "Country" music, I began to do a little more research into the genre as a whole. At first, I found commonplace artists such as Patsy Cline, Loretta Lynn, and Waylon Jennings. As I continued to dig, I started to wonder if there were any contemporary artists worth truly listening to. Finally, one evening, I found Chris Knight, on Youtube of all places.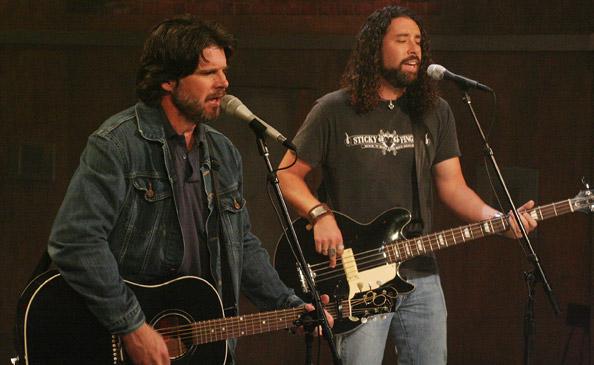 "Got the flashing light. Got the vacancy sign. Hell ain't half full. Check-in anytime."
The first time I heard Chris Knight, he was performing an acoustic rendition of his song, "Hell Ain't Half Full." It was just the man and his guitar. I immediately realized I was watching a special artist. His voice was weathered and achingly honest, laced with a Western Kentucky southern drawl. His lyrics were tough and to the point. His songs weaved tales of suffering and survival, sung with a mixture of rage and compassion. While he himself appeared to be a simple man, his lyrics took on a very literate, if not gothic, quality. What I was watching was something that I thought was long dead, but as it turned out, outlaw country was far from dead; it had just gone underground. 
I mentioned earlier that one of the issues I had with Country as a genre was being unable to identify with the music. That all changed when I discovered Chris Knight. The man himself was raised in the small town of Slaughters, Kentucky, which boasts a population of around 230 people. I myself am from a small town and come from a blue-collar family, so I immediately found a sort of kinship with him. He spins tales of hardship, hard work, and heartbreak. His words have true grit and speak of a damaged yet resilient man who has experienced true loss and is now haunted by the grizzled edges of society. These were all themes that had come to define my life up until that point. I was hooked.
When it comes to music, it's more than just what we hear that will draw us to certain artists. At the time in my life that I discovered Chris Knight, nothing seemed to be going my way. That's life. It happens. While it's true that his tales of woe and humble, self-deprecating humor may have been what drew me in, it was his endearing stories of redemption and perseverance that have kept me coming back for more. He not only sound-tracked my life in 2013 and 2014, but there were many times that his music and his words gave me the strength and perspective to pull myself up by the bootstraps and simply carry on.
Chris Knight got a sort of late start in life. I can relate to that in many ways. There is something very endearing and admirable about a man who had the strength to tear it all down and start over. Better late than never. He is a man who had the presence of mind to do what really made him happy, rather than sell out. Perhaps it'll be better late than never for me too. Time will tell. Still, I look back on the past with appreciation as it molded me into who I am today. I have no regrets. I still feel a very real kinship with Chris Knight and his music. I still go back to it all the time. From the very first moment I heard his words, they spoke to my soul in a way that very few artists ever have, or ever will.
This past fall, Chris Knight released a new album called Almost Daylight. I implore you all to listen to it, as each and every release we get from him at this point is a true gift. It's also worth mentioning that this release is his first-ever on vinyl so that in-and-of-itself is very exciting. In Chris Knight, we have one of the last truly great troubadours. I urge you to take a trip to the underground…to the grizzled edges of society if only to hear his words and take his message to heart. Music is medicine, and Chris Knight's music has been nothing short of that for me. Maybe it can be for you, too.
"Gonna pull the sun out of the clouds, build a fire in the rain, find my way out, keep my head up and go on."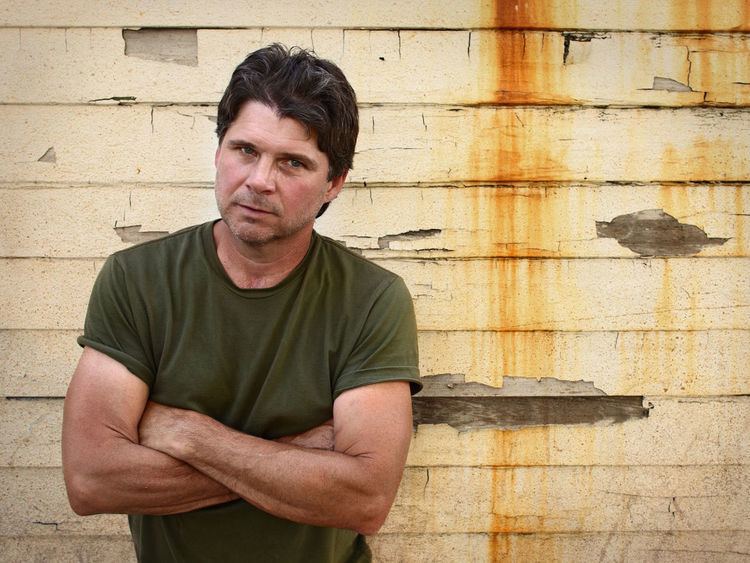 – Andrew Daly (@vwmusicrocks) is the Editor-in-Chief for www.vwmusicrocks.com and may be reached at andrew@vinylwriter.com