All images courtesy of Getty Images
I would say somewhere around 2009, I finally began to regard Hip-Hop as the amazing musical art form that it should be seen as. My life changed after I heard the Illmatic for the first time. After that I began to constantly listen to other well-regarded, golden-era Hip-Hop albums such as Lifestylez Ov Da Poor & Dangerous and Enter the Wu-Tang Clan.
A year later, I graduated from college and Hip-Hop was a consistent part of my repertoire. It was during this time that I went through what I call my 2010 mix-tape phase. I was going through a tough time personally. Many of my friends had moved on to impressive jobs, or graduate school. I had not and was trying to plan my next move. I was unsure of myself. I felt isolated and my self-esteem was at an all-time low. I turned to music, as I often have, to help me cope with what I was going through.
If there is one thing I love most about music, it's hearing a new artist and falling down the rabbit hole of discovery. If there is one thing I cannot stand, it's feeling like my listening rotation is stagnant. I was always looking for new ways to discover music. At the same time, I was also wondering if there might be any contemporary Hip-Hop artists that might speak to me. I found my answer in online music blogs such as dml.fm, dat piff, and indie shuffle.
With my new tools at my disposal, I began to discover an abundance of current Hip-Hop artists. Over the course of the next 2-3 years, I spent a considerable amount of time listening to a barrage of mix-tapes and albums by a variety of indie Hip-Hop artists. I would come to think of this as my 2010 mix-tape phase.
Recently, I sat down and listed all the amazing mixtapes from that period of my life. As I sat and reflected, I realized how many of those artists went on to have great careers. It was truly, in my opinion, a great time for up and coming Hip-Hop artists. I hold a special place in my heart for those mix-tapes. I am sure many of you can guess where my mind went next. Which of these albums can I get on vinyl?
In this next part of the article, I would like to discuss some of my favorites from the aforementioned time period including their availability on vinyl. My first pick may seem obvious to many now. Section 80 by Kendrick Lamar. Kendrick is the undisputed current king of Hip-Hop. He has won numerous Grammy awards and had the first non-Jazz/Classical album to be awarded the Pulitzer Prize for music. However, back in 2011, he was far from a household name. Off the buzz of his Overly Dedicated mix-tape, Kendrick Lamar blew everyone away (including myself) with Section 80. It remains one of my favorite Hip-Hop albums to this day. There are numerous unofficial versions of the album on vinyl that are difficult to find. I sadly do not own one as I have been holding out for an official version. I keep telling myself someone as big as Kendrick will eventually release the album on the vinyl format. Fortunately, Kendrick has plenty of other amazing albums all of which are available on vinyl.
Another mixtape I would like to highlight is 1999 by Joey Bada$$. Joey B was only 17 at the time and already working with producers such as Lord Finesse, Knxwledge, and MF DOOM (no wonder the mix-tape was released to critical acclaim on the underground scene). After I heard songs such as 'Waves' and 'World Domination,' I knew I was going to love 1999. Joey never reached the mainstream success of many of his contemporaries. Much of this I believe is due to his unwillingness to compromise on his musical ideals. He has turned down major label opportunities for the creative freedom of the independent music scene. Although many feel he never again reached the high of 1999, Joey has released and been part of varying different musical projects (all of which I highly recommend). All-AmeriKKKan Bada$$ being a personal favorite of mine. In recent years, Joey has also turned to acting. His credits include playing Inspectah Deck in the new drama based on the Wu-Tang Clan. Luckily after many unofficial releases, 1999 finally got an official vinyl release for its 6th anniversary back in 2018. I am happy to say I immediately picked up a copy from Pro Era's website as soon as it happened.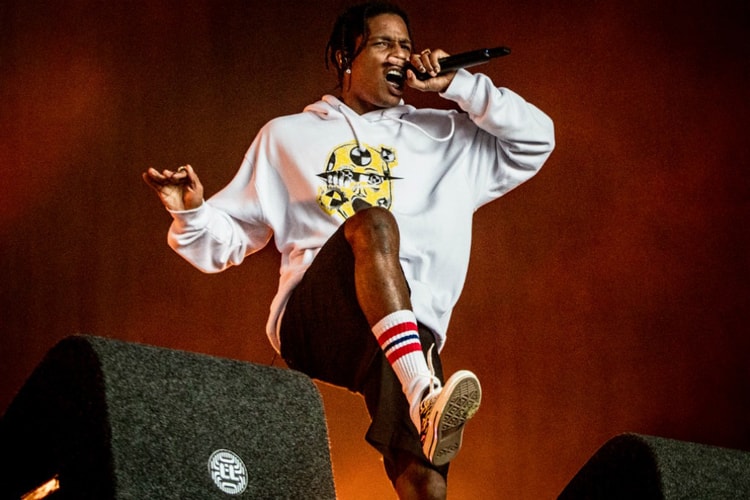 I definitely can't finish this discussion without talking about this next mixtape: Live.Love.A$AP by A$AP Rocky. You can hear an amalgam of Hip-Hop sub-genres which creates an airy, raw, ambient, and psychedelic sound throughout. A sound I would later come to associate with producer Clams Casino (heavily involved in the mix-tapes production). Over this unique sound, the stand-out Asap Mob member, dropped bar after bar in his signature silky smooth flow and delivery he became famous for. After dropping Live.Love.A$AP, Rocky quickly signed a major label deal. He proceeded to deliver three albums which debuted in the top-5 on the Billboard charts (two of which debuted at number one). He was also featured on various other Asap Mob-associated projects delivering great verses. I admit I have felt let down with Rocky's follow-up works to Live.Love.A$ap. There have been many songs he dropped that I enjoyed, but the albums never seemed to come together as a whole. Lord Flacko himself has admitted he has certain tracks himself that he dislikes and "Only made for the radio stations." He has a new album dropping this year and hopefully, this will be the one where it all comes together again. Live.Love.A$ap. luckily can be found unofficially on vinyl. I have heard from the vinyl Hip-Hop community that it is a high-quality unofficial pressing. I have a copy on the way as I write this piece!
This next artist I would like to discuss is none other than Childish Gambino aka Donald Glover. I first became aware of Donald because I was a day one fanboy of the show Community. One day, on one of my music blogs, I heard Childish Gambino's 'Do Ya Like.' Donald delivered unique playful and honest lyrics such as "Hovy with glasses, weezy but geeky", "NBC is not the only thing I'm comin' on tonight" and "You know that you know me, don't act stupid. You seem different, tired of these groupies." All the lyrics were spat out over a killer Adele sample. Imagine my surprise when I discovered it was Troy Barnes from Community. This led me to listen to the whole Culdesac mix-tape on repeat. Donald had been trying to break into the music industry with self-produced mix-tapes for a few years. He had already made it on the silver screen as both a writer (won an Emmy for his writing on 30 Rock) and an actor on Community. He finally hit his mark on Culdesac when he decided to team up with Ludwig Goransson. Ludwig was the music composer for his show community. The two went on to make many great albums and other musical projects for the Childish Gambino moniker (including being nominated for six Grammy\s, winning two). It is no surprise Camp was Gambino's breakout work. Sadly, the Culdesac mix-tap has never graced the physical format. Hopefully, it will be released on vinyl one day. Until then, plenty of D-Money's other works are available on vinyl. Oh, when you get a chance listen to Gambino's latest work 3.15.20 and his current show Atlanta. Both are works of genius.
Probably the best lyricist of the bunch, Logic's Young Sinatra mix-tape series gave me the chills the first time I listened. Logic's mix-tape series contained deep and introspective lyrics on diverse topics. On top of it, the production on these albums from Logic, 6ix and the rest of the "rat pack" matched his lyrics in diversity and skill (they sampled Hip-Hop artists such as Nas, Outkast and Kayne West as well as artist such as Frank Sinatra, Mountain and Adele). In an age where most mainstream MCs have gone the path of least resistance in regards to a majority of their content (girls, money, etc.), I never thought conscious Hip-Hop would ever be commercially successful again. Logic would prove me wrong when, on the critical acclaim of the Young Sinatra series, he signed with Def Jam. After signing with Def Jam, Logic came out with quality album after quality album (to critical and commercial success). He never compromised and was always unapologetically himself. He was nominated for two Grammy's after working with the Suicide Prevention Hotline on a song about mental health. Bobby Tarantino's latest album came out in July. It is probably my favorite musical project of his since the Young Sinatra series and will also be his last. Recently, Logic suddenly announced his retirement from the music industry to focus on being a dad. I wish him the best and selfishly hope one day he comes back to the rap game. None of the Young Sinatra mix-tapes are currently on vinyl. However, many of his other albums including the "sequel" to those mix-tapes (YSIV) are on vinyl. My dream would be for Def Jam to one day release a box set of the whole series.
One last mix-tape I'd like to talk about is XXX by Danny Brown. In 2007, Danny recommitted himself to music. This led to a barrage of mix-tapes and flirting with many labels including Roc-A-Fella and G-Unit (50 Cent chose not to sign him because he wears skinny jeans and Joy Division t-shirts). Danny who had a unique outlook on music (his father was a house DJ who exposed him to tons of music growing up), chose to sign with a more indie label. He released The Hybrid, where he first began experimenting with his signature, high-pitched, aggressive tone and frenetic, uneven delivery. He fully committed to this "signature sound" on his second formal album XXX. XXX was an astounding Alternative Hip-Hop masterpiece that propelled Brown to the next level in his career. If you listen to the album you will understand how unique his lyrics are as well as his "signature sound." Danny is the only person who, in a 1 min and 50-second song (the title track), could mention Squidward, Neo, and Sam Cooke. He's also the only person who (in the same 1 min and 50 second song) could have hilarious lyrics like "Me to rap is like water to raves" and at the same time have deep but disturbing lyrics like "Turning to these drugs, now these drugs turn my life. And it's the downward spiral, got me suicidal. But to scared to do it so these pills will be the rifle." Over the course of this album, he covers topics such as his love of weed, his fondness of cunnilingus, drug dealing, systemic racism, and struggles with mental health/drug dealing. What resulted was an original, honest and raw album that will never be forgotten. Danny has gone on to become one of the leaders of the Alternative Hip-Hop movement, coming out with a killer album after killer album. This album is in fact on vinyl, as are many of Danny's various projects. Right now, it is on the top of my want list and I am actively looking for a copy.
Below I have listed the rest of the albums from my "mix-tape period." Do me a favor if you have a chance: listen to a least one of the albums/mix-tapes mentioned in this article (that you haven't heard before). There is something here for all types of music fans. I promise you won't regret it.
Action Bronson – Rare Chandeliers (currently on vinyl).
Flatbush Zombies – Drugs (currently on vinyl).
Hoodie Allen – Pep Rally (not on vinyl).
Chiddy Bang – The Preview & Breakfast (both on vinyl).
Chance the Rapper – Acid Rap (currently on vinyl).
Schoolboy – Setbacks (not on vinyl).
Ready to dig into Joe's mix-tape era recommendations? Check out some of the best of the bunch here!
Dig this article? Check out the full archives of Mix-Tapes & Memories, by Joe O'Brien, here: https://vwmusicrocks.com/mix-tapes-memories-archives/