All images courtesy of Joseph Genaro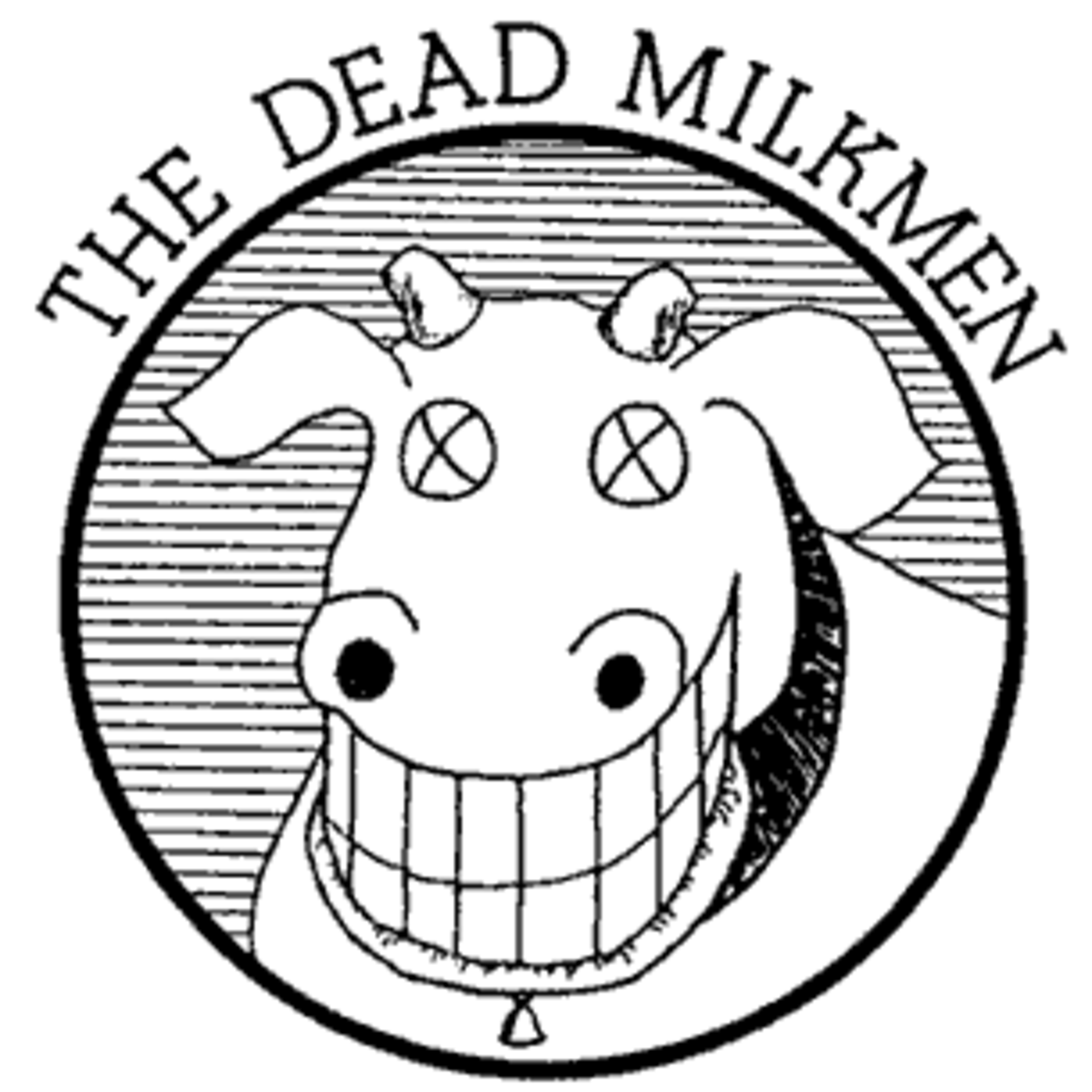 I didn't grow up a Punk Rock fan; quite the contrary. But, as I've moved through life, Punk, Indie, and Alternative music of all kinds have seemed to follow me. I've always been a sort of against-the-grain kind of guy. Not in a bad way, but for one reason or another, I always seem to be the one that's just on the outskirts of the proverbial circle. When you're a kid, the way you style yourself will sort of assign you to your group. My problem was, the way I styled myself did not coincide with how felt, or what I liked. I was something of an enigma, so needless to say – I had a rough time growing up. I had no group. From a young age, I was attracted to the rebels, renegades, and anti-heroes. I loved the shake, rattle, and roll of Elvis Presley. I was fascinated with the idea of outlaw country perpetuated by Johnny Cash. Most importantly, I loved the way they seemed to piss people off. At the time, it made sense to me. They had a certain unmistakable mystic and charisma about them that I wished I had. As I've grown older, I have learned to understand and embrace my perceived flaws, and even sometimes, use them to my advantage. We are who we are, and the only choice we have is to accept it or let it bury us. Right? Right.
So, that brings me to The Dead Milkmen. A band from Philly who has straddled the line between Punk, Cow Punk, Alternative, and Indie for the better part of 40 years. Though never a major mainstream success, their steady and loyal underground following has always been with them. Who needs the mainstream anyway? I take comfort in knowing bands like The Dead Milkmen are still out there, carrying the torch for the genre(s). That said, would you believe that the way I discovered The Dead Milkmen was through hearing 'Swordfish' over the speakers in the Vans store at the mall? Far away from the underground. I guess that's what they call irony. Anyway, I've got guitarist/vocalist/keyboardist Joseph Genaro "with us" today and it's a good one. Before I go, I should urge you to head over the band's website here, and their Bandcamp here. Listen to their music. Wear their shirts. Buy their albums. Do your part to keep music alive in the face of COVID. That's all I've got for now. Cheers.
Andrew:
Joe, thank you for taking the time to speak with us here. It's been some year, hasn't it? What have you been doing to keep your mind off the ever-raging dumpster fire that is 2020?
Joe:
I've been writing songs and making home recordings, and making marker drawings, and doing some gardening.
Andrew:
Tell us a bit about your backstory? How did you get into music?
Joe:
I got into music as a child when I got a record player as a gift from my parents. I loved records and the songs they contained. We had a piano in the house and I fooled around on that. Then when I was 15, I got an acoustic guitar and learned some chords, and began coming up with simple songs.
Andrew:
As an artist, who are some of your earliest influences? As you've evolved musically, how have those influences changed?
Joe:
My earliest was The Beatles and Bob Dylan. I had songbooks for both Dylan and The Beatles and learned guitar chords from them. A few years later, I heard The Ramones on the radio, an album side of Rocket to Russia and that changed my trajectory to want to play Punk. I got into The Clash, Elvis Costello – my idea of what Punk was back then also included what is New Wave – Talking Heads, Blondie, B-52s, Devo, and later I found independent label bands on college radio like Meat Puppets, Black Flag, The Minutemen, Husker Du, The Misfits, R.E.M., Dow Jones and The Industrials, The Zero Boys, Gang Green, Circle Jerks and the bands like them. I was influenced by all of that. Also Jonathan Richman, and Violent Femmes.
Andrew:
Tell us the story of The Dead Milkmen. How did the group come together?
Joe:
It started as a silly recording project to back up a fan club newsletter parody that my neighbor friend Garth and I did at the end of 1979. Rodney went to our same high school and heard our tape and joined us for our second tape in 1980 and stayed on, incredibly. Garth left for California and the Air Force but Rodney and I kept making tapes and vowed to form a real band. I met Dave Blood through his brother Joe at college. Dave liked our recordings enough to join us on bass in 1982, and finally, we found Dean through a mutual friend with who I went to college with, and he joined us on drums in 1983 to complete the lineup.
Andrew:
Let's talk about Big Lizard in My Backyard. That album is iconic for the genre. What do you recall about the recording of that record? Looking back, do you feel it still holds up? Or are there things you wish you could change?
Joe;
We recorded it quickly. We did not have much money for studio time. We initially recorded 10 songs and then found Fever Records in Philadelphia who agreed to release the album but only if we made it twice as long as it was, so we went back into the studio to record some more songs. It was our first studio experience ever. I remember making a mistake in the intro of 'Bitchin' Camaro' and thinking we'd do it again but we never got a second take. We didn't have much time booked so we moved on to other songs and never came back to it. I wanted to double-track some of the guitars which I was able to do for some of the songs in our first session, but we did not have time to do that either in the second session. I remember being a little disappointed in the sound. Also, we augmented the album with four songs that we recorded on Dean's 4-track Fostex cassette recorder. That's how we doubled the length of the album so that Fever would release it.
Despite that, I would not go back and change it. I might have left some songs off. I remember thinking it was odd that the criteria for an album would be its length. That was Fever's doing. Other Punk bands I liked at the time had some pretty short albums. Anyway, from what fans of the album have said, I think it all ended up okay. Ironically, as we got better in the recording studio the sales decreased. So maybe the amateurish charm was a good thing.
Andrew:
The band had some commercial success in the late 80s and early 90s with Beelzebubba and Metaphysical Graffiti. Those records were a bit more polished and produced than your earlier music. Looking back, what are your feelings regarding that era of the band?
Joe:
I really enjoyed that era of the band. I felt we were working well together creatively, the best we ever had. Each of us was offering our best efforts and we were all contributing and, for me anyway, I thought we were having a lot of fun. We worked well with Brian Beattie, the producer of those albums and he helped get a good sound from us, and maybe more importantly, good studio performances. He made us feel comfortable and offered good ideas for ways to augment the songs with overdubs, like violins, accordion, organ, and backing vocals.
Andrew:
In 1994, The Dead Milken broke up after the release of Stoney's Extra Stout (Pig) and the touring cycle that followed. What went into the decision to end the band at the time?
Joe:
Dean brought it up in a meeting at the end of 1993 that he was no longer having a great time touring. He had recently gotten married and wanted to settle down to have a family. That sparked the discussion to end the band. A good portion of our income, which sustained us, came from touring, rather than album sales. One idea was to replace Dean on tours, but that idea was rejected. Another idea was to get day jobs but continue to make albums and perform locally in the Philly area but that idea was also rejected. And so we disbanded. But we still had a tour booked, which we honored, in early 1994. We did not announce that we were planning to disband. We also had a live album recorded and some new songs which would become Stoney's. We announced our break-up after Stoney was recorded but before it was released. The album was recorded in late 1994 but I don't think it came out until 1995. We played our last shows with Dave Blood in Philadelphia in October 1994.
Andrew:
In 2008, The Dead Milkmen reunited. After all those years of inactivity, what led to the band reforming? How did it feel to be back on stage together again?
Joe:
Austin, Texas music promoter Graham Willaims asked us to play his Fun Fun Fun Festival in 2008. We were reluctant at first. We had actually gotten back together in 2004 with Dan Stevens on bass to honor the late Dave Blood for some memorial shows in Philadelphia and considered that a once-in-a-lifetime event which I thought closed the door on The Dead Milkmen. But Brian Beattie, the record producer of three of our albums and bassist of Glass Eye, called us up and said we should really consider playing Fun Fun Fun. He reminded us that Graham was one of the child background singers on the Metaphysical Graffiti album and it would be a good thing to do. And the money was certainly enticing. So we got back together with Dan Stevens to rehearse a set of songs. It felt pretty good. I was nervous. I'd gotten used to playing acoustic guitar shows in the mid-2000s and had not really touched an electric guitar in years. I was also playing electronic organ back then in another Punk band called The Low Budgets. But it was a fun show. The festival lived up to its name. It was a strange feeling to be on stage in front of what looked like a sea of people. The Dead Milkmen had never been a festival band.
On the way home back to Philly Rodney asked if we would consider getting back together again as a band to make new music, and after thinking it over at the start of 2009, we said okay. We met with our old manager, David Reckner, and decided to start working on a new album and play select live shows.
Andrew:
Since the reformation, the band has released two albums, The King in Yellow and Pretty Music for Pretty People. How did the process compare to the old days of making records together? What's changed for you all as a band creatively?
Joe:
The King in Yellow was recorded in two different studios and rather quickly over the course of a couple of weekends. It felt more like Big Lizard revisited in that we all had day jobs and it was again like a side thing we were doing for fun. Also, we self-produced it. All the songs were written and rehearsed ahead of the recording – like with our early albums – to save on studio time. It was a very collaborative effort song-wise, even Dan contributed to the music. Songs came together in rehearsals.
Pretty Music on the other hand was composed more or less through demos we posted to sharing sites like Google Drive and Dropbox. It was still a collaborative effort though more of the songs were complete efforts by Rodney than in previous cases. We decided to record and release the songs in batches, as 7-inch singles, and then collect them later into an album. In that way, we spent more time, money, and effort on each song. We would start and finish a song before moving on to another. These were self-releases so there was no record company to appease and we self-produced the records. We had only ourselves to satisfy.
Andrew:
Since 2017, The Dead Milkmen have been part of the philanthropic label the Giving Groove. Tell us more about that relationship. With all the downtime this year, can we hope for a new record soon?
Joe;
Matt Teacher approached us, through Dan, to make a record for his new label. We had a meeting and liked his idea so we went with it. We did not need to put up any of our own money to record it, and we made it in the studio he co-owned, Sine Studio, which is a very nice place to work. We came up with an EP, Welcome to the End of the World. For that record, Rodney wrote all of the songs except one, which I wrote and sang. Giving Groove also released our cover of Heaven 17's '(We Don't Need This) Fascist Groove Thang' this year as a single which was recorded by Joe "The Butcher" Nicolo in his personal studio known as Joe's Garage.
Due to COVID-19, we have not been able to get together to record anything in person. But we did release an album this year on Bandcamp consisting of the collaborative home recordings we made for our YouTube series Big Questions with The Dead Milkmen. It is called Depends on the Horse.
Andrew:
Let's switch gears a bit now. Tell me your thoughts on the current state of the music scene these days? What's it like out there for an indie artist?
Joe:
There are some great tools for indie artists that never existed when we were young. You can basically have a high-quality digital studio on your phone or tablet which is very exciting. Also, it is very easy to release your music to the world thanks to Bandcamp and YouTube, and other internet channels. It is really amazing.
Andrew:
There are a lot of artists out there who are fantastic but get stuck in the underground, while others go on to great success. What is it about our culture that causes this to happen? Do you think the general public is truly listening?
Joe:
I think the people who go on to be successful are the types of people who have drive and perseverance. You can't be successful with mere talent alone. You have to want to be heard/seen. I think it has always been like this. The general public is not going to go the extra mile to root out an obscure underground act. There is a certain amount of luck and perseverance that go along with success.
Andrew:
In the world we live in today, we are more or less dominated by capitalism and the never-ending barrage of social media. How has this affected music as an art form? Is an artist's ability to get their music out there hindered by all this, or helped?
Joe:
I think it has helped to get the music out there simply by the fact that it provides more avenues to be heard and be promoted. I don't think much has changed in my lifetime in terms of capitalism and its impact on music. My favorite time of commercial music was when Top-40 seemed to defy genre – when it mixed R&B, Rock, Rock 'N' Roll, Country, Soul, and Pop into one playlist. I think those days are long gone.
Andrew:
Are you into vinyl? Taps? CDs? Or are you all digital now? Where do you like to shop for music?
Joe:
I still buy some vinyl and CDs, mostly used, but also digital, mostly through Bandcamp.
Andrew:
What are a few albums that mean the most to you, and why?
Joe:
The Ramones, Rocket To Russia because it is so fun and it got me excited to make my own music.
The Beatles, Abbey Road because it has such good songs and sounds great and reminds me of my childhood. (Or, any Beatles album, really.).
Bob Dylan, Bringing It All Back Home because it has such great songs and also sounds great, and reminds me of my teenage years when I started trying to write songs. I like that it has one foot in acoustic and one in electrified Rock.
Andrew:
Once COVID-19 is finished with us, what's next for both you and the band?
Joe:
I have no idea. I guess it depends on when it gets finished with us if it doesn't finish us, and where we are as individuals at that time.
Andrew:
Last question. In a world that's been so confined by the constraints of capitalism, big business and the alienation caused due to the internet age, how do artists find their footing these days? What advice would you have for younger artists?
Joe:
Be true to your vision. Go DIY. It's easier than ever to do. Use the technology to your advantage. Don't sign any agreements you don't understand or can't abide by. Do your best. And have fun.
Interested in sampling the music of The Dead Milkmen? Check out the link below:
Dig this interview? Check out the full archives of Vinyl Writer Interviews, by Andrew Daly, here: www.vinylwritermusic.com/interviews