All images courtesy of Marc Junker
Forward By Joe O'Brien
The overwhelming awesomeness of the amount of music waiting to be discovered, at times, can be too much for any one person. Even in the smaller independent genres of experimental Electronic Music and Vaporwave, it can be exhausting. What is the solution? As a producer, you must make your own unique style and put a stamp on it. At the same time, your music should challenge the listener's eardrums. If you can also make them feel nostalgic and transport them to another place, even better. One producer who fits the mold is Marc Junker AKA R23X. R23X is Ambient, Chip Tune, Vaporwave, Lofi Hip-Hop, Chillwave, etc. all rolled into one undefinable but signature sound. I will direct you to Marc's Bandcamp here. Once you've done that, take a seat, stay awhile, and listen to Andrew's sit down with a master of his craft.
Andrew Daly:
Marc, thank you so much for taking the time to speak with us here. How are you holding up during this seemingly ever-raging dumpster fire?
Marc:
No problem, thanks for having me! I'm doing OK. I've been lucky enough to keep working (and have basically been quarantined in my home studio for the past 7 years anyways—so quarantine/lockdown hasn't disrupted my lifestyle too much). Grateful to be here to help family and friends where I can during this difficult time.
Andrew:
Tell us about your backstory. How did you get into music? What was your musical gateway so to speak?
Marc:
Like many, I have a lot of fond memories of listening to music with my folks at home as a kid. My dad had a hi-fi setup and we would do long listening sessions of everything from Tuvan throat singers to Enigma to Propellerheads to the B-52's. Between the home listening, and playing video games like Final Fantasy from a young age… all the SNES/PS1 era OSTs really moved me even at a young age.

Andrew:
While you are often lumped in with Vaporwave only, in reality, your music crosses over many genres. Along with the obvious classic ethereal Electronic influences, I hear elements of Chillwave and Ambient throughout your music. Would you agree? What more can you tell us about that?
Marc:
Yeah, for sure. My R23X music is often "experimental" and doesn't really conform to any type of genre (for better or for worse). I don't necessarily have the chops to expertly blend genres…it's more of like, putting my interests/ideas in a blender and seeing what happens. I think I was lucky to enter the Vaporwave scene kind of late (in 2014)…but early enough that it still really was a time of imaginative exploration of sound/concepts. A lot of the stricter "rules" and ideas that surround the genre and fan base now didn't necessarily apply…they were still incubating (and still are)! I never exactly sat down and thought, "I'm going to make a vaporwave album that rejects capitalism by sampling this slowed down commercial muzak," I just felt immersed in an online community that was rapidly sharing their work on Soundcloud and Bandcamp. Marble busts, Japanese Mecha, trap beats, Dreamcast graphics, ambient forest rain soundscapes…it all just felt linked organically.
Andrew:
OST(1).rar  is a classic album within the genre. You really took things to the next level with that. What can you tell us about that album? What was the inspiration?
Marc:
In like 2012 or 2013, I found a cardboard box of VHS tapes on the side of the street in the rain. Sitting on top of the pile was a tape with FFVII Aeris Death Scene scrawled in mechanical pencil on the label. I was immediately interested and biked to a thrift shop and picked up an old RCA VCR, sat down, and watched the entire tape. It was basically all the good cutscenes from FF7, 8, 9, Chrono Cross, and Parasite Eve: the classic PS1 era of RPGs. The fuzzy picture and warbled audio was just too amazing…so I started a blog…."VHS Stills" on Tumblr (http://vhsstills.tumblr.com). I was just posting stills from that tape at first. I eventually decided to plug in my Wii and PS3 to the VCR and start making my own captures of new and old games on VHS. This led me down a path of revisiting classic JRPGs and recording my own clips on VHS. I got really immersed in that spiral of gaming. And meanwhile, my VHS blog was getting attention in the Vaporwave community…which is how I actually discovered Vaporwave. Artists were using my stills and/or asking me to record album art on VHS for their releases. During this time I started making video game-centric beats and even decided to use the video game hardware and VCRs to do so. Sampling SFX from PS1 directly, using a Gameboy with LSDJ to create some Chiptune textures/percussion..all funneled through a VHS tape which gave it a distinct edge…this is how I first created the track "Dry Summer" and the rest of OST(1).rar in 2014. 
Andrew:
What are the origins of the R23X  moniker?
Marc:
Always been obsessed with the number 23. The "23 enigma" is a thing. I wanted a mech, airship, or droid-inspired "callsign" and I wanted to use that number. "R.23X class" was actually a type of real-world airship used in Britain post World War 1. A short-lived development of the 23 Class series of airships that were used for training and engineering purposes. I think only a few were made (and accidentally destroyed in a hangar fire not long after they were built). So, I ripped that code name! Many people think it's from Sega 32X or even get it flipped as "R32X." LOL.
Andrew:
Who are some of your biggest influences musically? 
Marc:
Nobuo Uematsu, Hauschka, Yoko Shimomura, Masashi Hamauzu, Yasunori Mitsuda, Jeremy Zuckerman.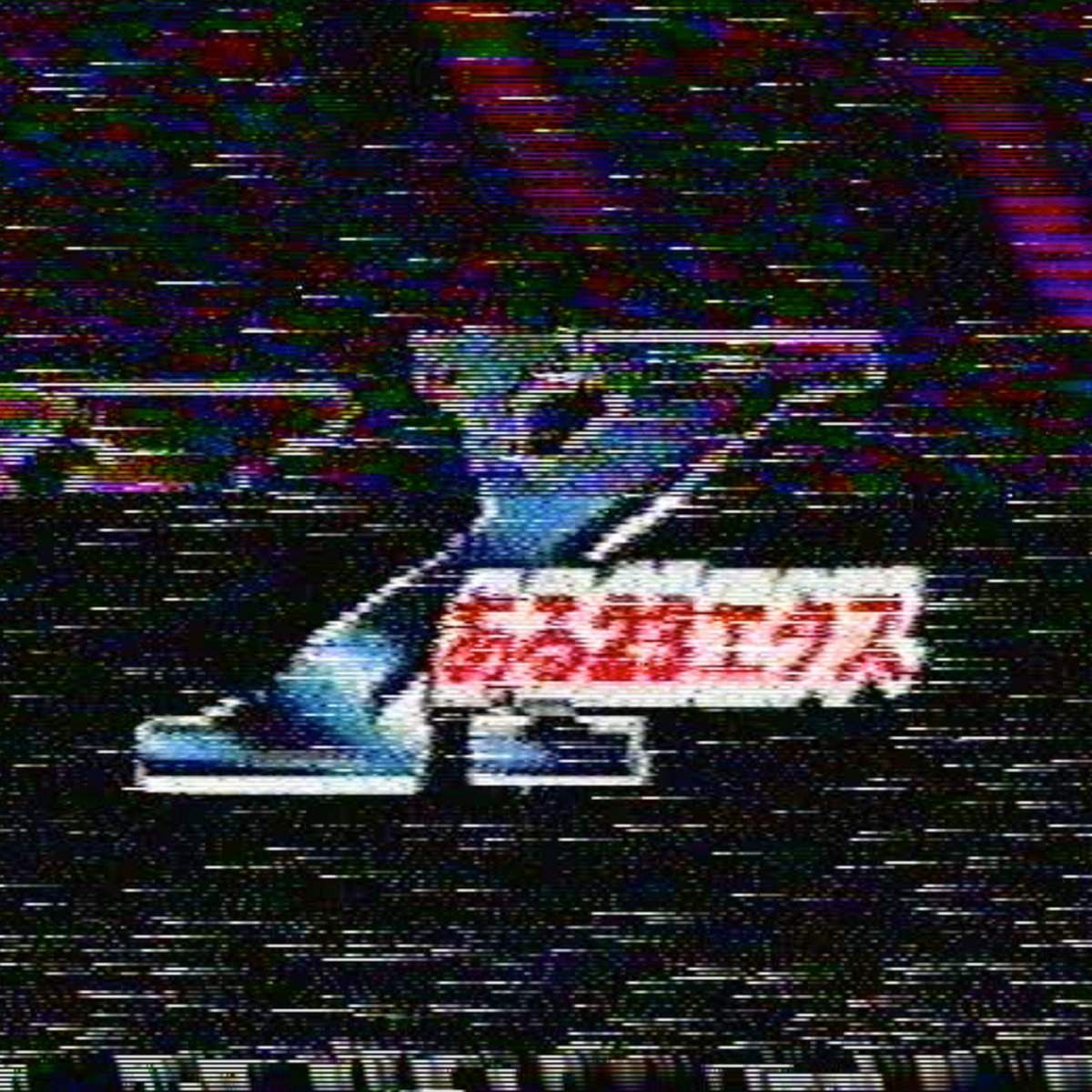 Andrew:
There are a lot of misconceptions and confusion regarding how Vaporwave music comes together. Can you tell us a little bit about your process? How does your music come together?
Marc:
Not to sound repetitive but for me, it really is an experimental process. I use various techniques and try to discover something as I go each time. I've typically used outmoded tech if I can—VCRs, old video game consoles….I'd rather explore a process than sit down with a concrete idea. So, if I'm sampling for example…it's not necessarily "what loops will make your head bob" but "how can I warp this footstep sound effect and make chords with it"…only to find that it also has a percussive quality…and go from there.
Andrew:
Thinking back, how have you evolved as an artist today, compared to where you were when you were just getting started?
Marc:
In some ways, I have evolved and in others, I have devolved. Haha. I have been really fortunate to work with other composers, producers, and players. I've absorbed a lot of knowledge about producing, making records and tapes, and also composing/scoring. 
Andrew:
Two of the biggest issues in the Vaporwave community are FOMO and scalpers. These releases are all so limited, and the prices get insane in the aftermarket. What can be done better to help thwart the scalpers that plague the community? What would you say to the scalpers out there?
Marc:
I think represses are great. I've felt a mixed range of emotions seeing my records or records I've worked on flipped for high prices. However, everyone's happy (i.e. artists get paid, customers get the music at a reasonable price) if we can do a decent job of trying to match supply to demand. Timed editions and multiple variants are becoming more common which is great!
Andrew:
We know about all of your classic albums, but tell us what you're working on now. What have you got in store for us going forward?
Marc:
I can't reveal too much right now. I have a couple of collaborations to announce this year, some cool remixes. I'm also co-composing a score for a new film (under my own name, Marc Junker): Esluna: The Crown of Babylon by Cloudrise Pictures here in Vancouver. 
Andrew:
Shifting gears here, is there anything within the industry that you would like to see change for the better? What improvements would you like to see that you feel would be beneficial to us all within the vinyl community, and music community in general?
Marc:
I'd love to see more tools for artists to make a viable career out of music. Digital royalties are low. Making merch is slow and has upfront risk. Also, one big thing is supply/demand in the vinyl manufacturing business. The demand is increasing and we're running out of places/people to press them. Vinyl can take many months to get pressed and I have felt this pressure as an artist (waiting for a pressing forever) and in my management role at Yetee Records (the pressure of juggling various releases with unforeseen pressing delays). This results in long pre-orders and higher rush prices. By and large, it's still an amazing and freeing time to be creating music online. On the one hand, anyone can share their work online or in a physical format without the constraints of major labels or laborious distribution processes. Yet, at the same time, if you do create a hit, you are grossly underpaid for millions of plays on streaming services. Spotify's pitiful royalty payments and then the long bottlenecks and delays in creating physical formats…I just think things could be better! Sigh. Someone, please fix everything. [Laughs].
Andrew:
A lot of people try to define what genre you're associated with. You seem to like to disassemble genres in a way. What are your feelings about that? What are your thoughts on the idea of genres in general?
Marc:
I think in many ways my R23X alias is a way for me to escape from the need to perfectly execute something within a genre. It's just a free-form regurgitation of my personal influences, nostalgia, and interests. So, I think lots of people can latch onto and enjoy different aspects of my music…but also, if it's put under a microscope, one could easily say "What even is this supposed to be?" 
Andrew:
The way I initially discovered your music was through Bandcamp and Reddit. In your opinion, how important has both Bandcamp and Reddit been to the Vaporwave scene, and Indie music in general?
Marc:
That's awesome. Bandcamp is huge. It honestly changed everything…I think that sweet mixture of "formalizing" a release and giving that tool to anyone who chooses to make an account. Really just a powerful tool. Shoutout. Reddit seems to be a useful sharing tool but also terrifies me. I used to post my own stuff on there, but lately, I have been scared to log in and even more terrified to search my name…I prefer to take my chances on Twitter or Discord.
Andrew:
Vaporwave has existed in digital forms for a long time. What do you think of the rising wave of support for vapor-vinyl over the last few years?
Marc:
I think it's great! It's become a massive part of my career. The format is really satisfying and has a lot of appeal to me as an archival and physically designed object. I think it's one way artists can make money without relying on microscopic royalties from streaming services. 
Andrew:
Another interesting development in the Vaporwave community has been the sudden resurgence of cassettes. Did you see that coming?
Marc:
I love tapes! I particularly like the format for putting on beat tapes when I have guests over (pre-COVID). Just a great way to have a stack of cassettes sitting out and people can pick what they wanna put on. I'm old enough to have had a couple of tapes kicking around when I was a kid…never thought I'd be releasing my own music on them!
Andrew:
Do you collect vinyl? Tapes? CDs? Or are you all digital now? If so, what are some albums that mean the most to you? Where do you like to shop for music?
Marc:
I mainly listen via Spotify nowadays. I do collect vinyl—I think that's a byproduct of producing for it. I wasn't that interested in owning much stuff on vinyl until 2016 when my album Veltahl got its first pressing on 12". It felt like a big step for me and then I also started working on various vinyl projects at Yetee Records so I had to get a turntable setup at home. I started buying up limited edition video game OSTs and haven't quite kicked the habit. I also have a pretty good stack of Final Fantasy CDs (I will buy anything Final Fantasy. Haha). 
Andrew:
Aside from music, you're also a graphic artist, right? What other passions do you have? How does your art and passions influence your music, if at all?
Marc:
Yeah! As I mentioned earlier, my VHS and glitch art kind of developed alongside my music career (at least from an R23X perspective). I'm an art director and designer by trade as well—I think many people in Vaporwave (creator or consumer) have a clear visual idea and design sense when it comes to the genre. The whole "aesthetic" thing. That's true for me at least. Creating visual assets is a big part of it for me—and one of the reasons why my teal-haired avatar came to be as well.
Andrew:
Last question. You've always embraced the DIY approach to music. What advice do you have for young musicians trying to get their start?
Marc:
If you have an idea, just make it! If you don't have an idea…that's even better. Just follow your nose and dig deep into something you love. Like, too deep. Learn how to ROM hack. Watch 100 hours of Blender or Ableton software tutorials. Go hiking and do remote field recordings. Close-mic yourself eating ramen and then slow that down by 1000% in Paulstretch. Whenever you have your idea…see it through to completion no matter how futile it may seem. It might fail. But that's OK; just keep digging and pursuing things that interest you. If you genuinely care—others will see that, too.
Interested in checking out the work of R23X? Check out the link below:
Dig this interview? Check out the full archives of Vinyl Writer Interviews, by Andrew Daly, here: www.vinylwritermusic.com/interview