All images courtesy of Runners Club 95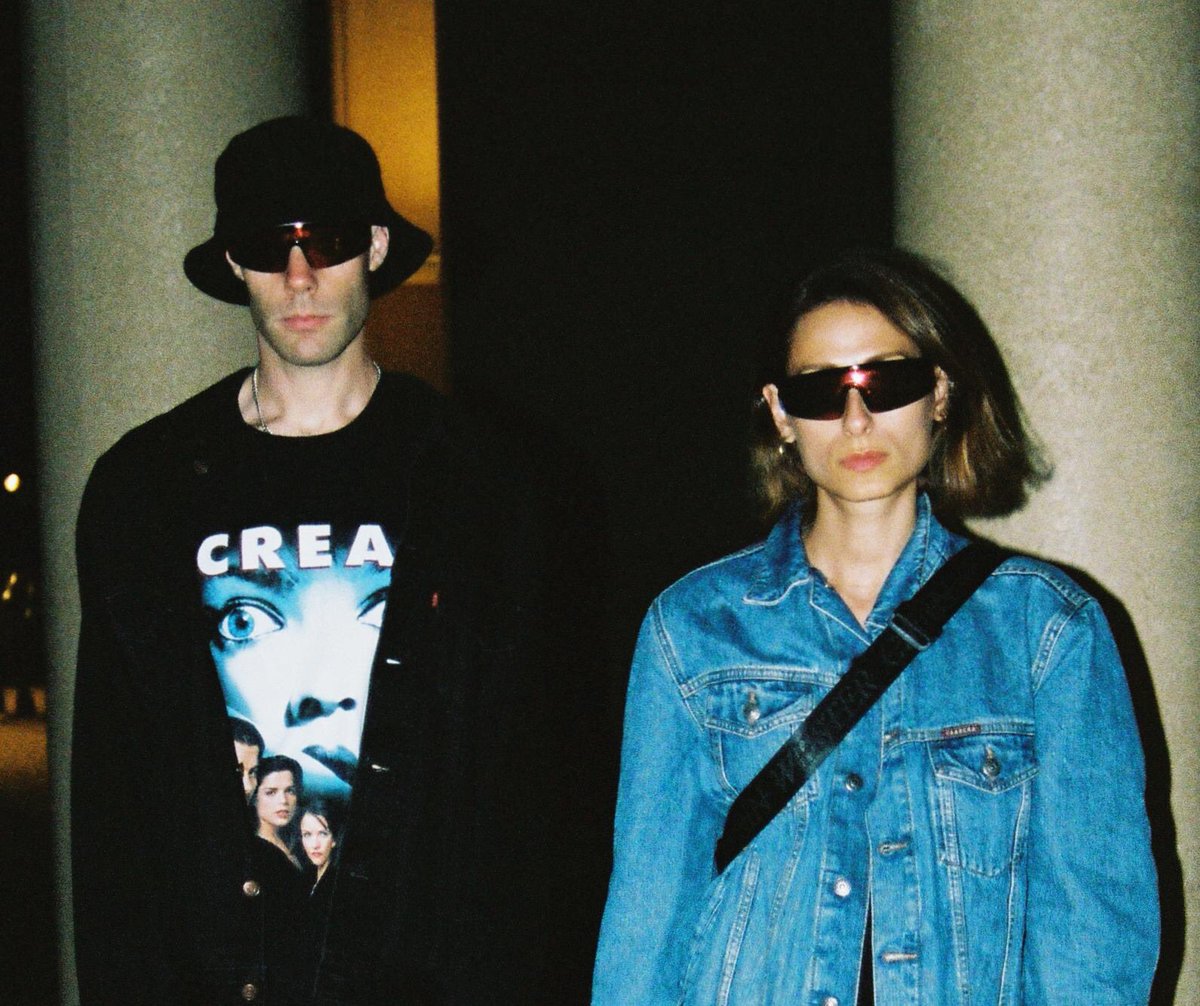 Vaporwave is an expansive and extensive genre, which is kind of odd when you think about it, as it's actually a "micro-genre." Anyway, of all the different artists and albums that seemingly drop each and every day, Runners Club 95 is one of the more consistent and quality acts out there today. So, if you're looking for classic Vaporwave sounds, head over to Runners Club 95's Bandcamp here and here and here and check out what they have to offer. Panama Papers and No Sugar Added are staples within the genre, so if you're looking to break in, these are great places to start. With all that being said, I've got Carl Carlsson with us today. It's a good one. Dig it.
Andrew:
Carl, thank you so much for taking the time to speak with us. Tell us about your backstory. How did you get into music? What was your musical gateway sort of speak?
Carl:
Thanks for having me! Actually, I don't really know. Music has been the most important thing to me for as long as I can remember. I have early memories, from when I was 5-6 years or so, of being moved by songs I heard on the radio or in movies. It sounds corny but it was very similar to the feeling of your first love. This was around 1995 and I especially remember being obsessed with The Never Ending Story by Limahl and The Riddle by Nik Kershaw. A few years later, I moved on to Backstreet Boys, then briefly Eminem and Marilyn Manson before discovering Daft Punk and French House which lead me into Trance Music and so on. But to sum it up, music has always spoken to me and I always knew that this is what I wanted to do with my life, but I don't know why.        
Andrew:
How did Runners Club 95 get started? When did you know you wanted to be involved with the Vaporwave scene? What drew you to it in the first place?
Carl:
Vaporwave came to me at the right time in my life. I was having a huge writer's block with my Indie Pop project and was in a really bad place creatively. One day I picked up a free music magazine at a record store that featured an article called something like "100 genres on Spotify you never heard of." So, to procrastinate actually writing songs, I looked up all those genres and one of them was Vaporwave. I started making tracks that would fit within the genre and I played some of the tracks to my girlfriend Maria and we decided to do some songs together which turned out to become Runners Club 95. This was all back in 2016.
Andrew:
Who are some of your biggest influences as an artist?
Carl:
Wow, so many and it changes all the time but a few names that have stayed with me for a long time would be Daft Punk, Håkan Hellström, Fleetwood Mac, Paul Simon, and Max Martin. Currently, I'm very into the works of William Orbit, especially what he did with Madonna on Ray of Light.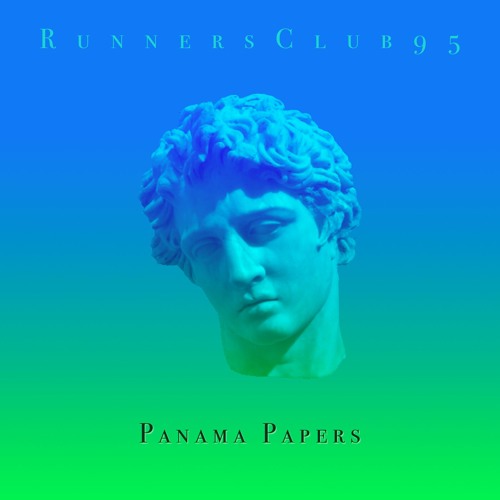 Andrew:
You guys have taken the Vaporwave scene by storm. At the time of this writing, you're the number 1 and 2 selling artists on Bandcamp for the Vaporwave genre. How gratifying is that?
Carl:
It's very gratifying. One of the reasons we really like the Vaporwave community is that people really support the artists, at least that's our experience. And that really keeps us motivated to put out more music and also to push ourselves to always outperform our previous releases creatively. But "taken the vaporware scene by storm" are really big words, not sure we live up to that. Yet.
Andrew:
Some artists like to experiment; you do a little bit as well, but what I love about Runners Club 95 is that you guys keep it simple and serve up some good, old-school Vaporwave. It's like comfort food in a way. Was that a conscious choice, or just what comes naturally to you?
Cark:
I think there are two sides to this. I'm mainly into the classic style of Vaporwave and mostly go to the classic releases that everyone knows for inspiration. But also, I'm a Pop music guy and whatever sub-genre I'm making I always keep one foot in Pop music.
Andrew:
A lot of Vaporwave music tends to trend toward more ironic stylings, which is cool in its own right, and of course, sampling is a big part of a game. How much of a challenge does acquiring and getting over the sample hurdle present?
Carl:
We don't use samples of other songs in our music, so I'm not sure actually. We don't think it's wrong if anyone else wants to use samples, we just didn't want to do that ourselves. Up until just recently, I didn't even use presets or loops. I see all these sample-based acts putting out albums every other month and with all original compositions we can't keep up with that, which sometimes is stressing me out. I think an album every 12-24 months is a good frequency though.
Andrew:
In my opinion, both Panama Papers and No Sugar Added are two of the best Vaporwave albums to drop in a long time. Tell us more about the inspiration for those albums.
Carl:
Thank you! That is super kind of you. When we did Panama Papers, we had just discovered Vaporwave so our first impression of the genre and scene was the main inspiration for that album. Anything from Macintosh Plus, Luxury Elite to Blank Banshee, really. With No Sugar Added, we wanted to keep that classic Vaporwave sound and still move a little further into pop territory. Fleetwood Mac's Tango In The Night and Michael Jackson's Off the Wall and Thriller are always relevant inspiration sources for us. The support from people who listen to our music, sending us DM's about it, is also really inspiring and it motivates us to keep going.

Andrew:
Two of the biggest issues in the Vaporwave community are FOMO and scalpers. These releases are all so limited, and the prices get insane in the aftermarket. I was on a cruise and missed the first press of Panama Papers, but thankfully, I was able to pick up the second press from My Pet Flamingo. What are your thoughts on scalpers?
Carl:
I'm glad you asked. I really think scalpers are shit. Making a business out of buying up vinyl, sneakers, concert tickets, or whatever it could be with no intention of actually using the item yourself just to sell for a higher price to those who actually want the product to make a profit is just weak. I have zero respect for people who do that. If you buy an item with the intention of using it and then regret your purchase and resell it and make a profit, good for you. But if you don't have any intention whatsoever to use/keep the item please leave it for those who will. Scalping is just bad karma.
Andrew:
Shifting gears here, is there anything within the industry that you would like to see change for the better? What improvements would you like to see that you feel would be beneficial to us all within both the vinyl community and music communities?
Carl:
Oh, this is a big question. I'm sure there are a lot of things but I haven't really thought about it, so I don't have any good answers to this. I personally like going to physical record stores and going through records, so I hope people will keep on supporting physical stores so they can stay open. Climate change, environmental issues, and animal safety are my main political concerns and I'm sure there are lots of improvements to be made with vinyl manufacturing and shipping in those fields.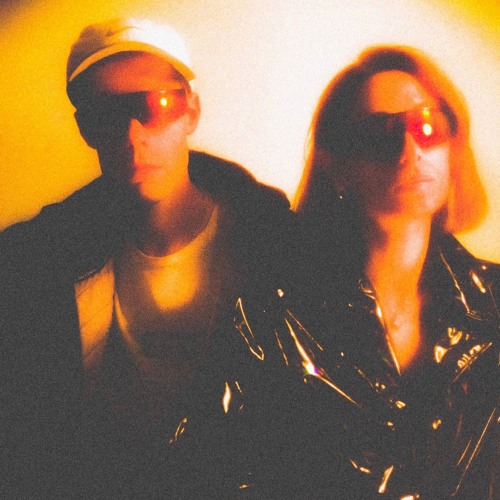 Andrew:
Vaporwave is such a fluid genre and yet a lot of people still try and put artists in a certain box per se. What are your feelings about that? What are your thoughts on the idea of genres in general?
Carl:
I have no problem with being put in a box or the boundaries of genres. I like to categorize music and also learn the "rules" and key elements for genres, but once I've learned the rules, I don't mind breaking them. Whenever we put out something, I'm always sure that people online are gonna say, "This isn't vaporwave." And perhaps it's not, but at least it was inspired by Vaporwave and with the Vaporwave community in mind. Genres are not absolute truths, they are only there to help us navigate. Think of it like books. I know I like to read horror books, so I go to the horror book section at the book shop.
Andrew:
The way I initially discovered your music was through Bandcamp and Reddit. In your opinion, how important has both Bandcamp and Reddit been to the Vaporwave scene, and Indie music in general?
Carl:
Bandcamp is a great way for indie labels to put out records and merch without having to set up a webshop of their own. I don't hang too much on Reddit. I read threads on our music and occasionally comment though. For me personally, streaming services like Spotify and Apple Music have been more important.
Andrew:
Vaporwave has existed in digital forms for a long time. What do you think of the rising wave of support for vapor-vinyl over the last few years?
Carl:
I think it's great. I love that people in Vaporwave are so willing to support the artists by getting their records. I love that because of that you can get hold of your favorite records, even smaller artists in niche genres like Vaporwave, on vinyl. I like the whole experience of physical albums, reading all the credits in the booklet and stuff. I'm old-fashioned in that way.
Andrew:
Another interesting development in the Vaporwave community has been the sudden resurgence of cassettes. Did you see that coming?
Carl:
When we got into Vaporwave, cassettes were already a thing, so when we first put out Panama Papers and the label we worked with then, Poolhouse Ltd, wanted to make cassettes I was like, "Really, people buy cassettes?" and apparently they did. Currently, I'm more interested in Mini Discs. If I can get hold of a mint condition Sony MiniDisc player, I might get into buying Mini Discs.
Andrew:
Do you collect vinyl? Tapes? CDs? Or are you all digital now? If so, what are some albums that mean the most to you? Where do you like to shop for music?
Carl:
I buy vinyl, not as many as I used to, but around 6-12 records a year. Mostly releases of records I had on CD in the 90s or old slightly rare stuff like Buckingham Nicks or 60s France Gall. I don't buy tapes or CDs, but I still have my CDs from when I was a kid. Mostly Trance compilations, boybands, and Daft Punk. I buy most records from Swedish record store chain Bengans or second-hand stores. Currently, I'm hoping for vinyl releases of the Backstreet Boys' first two records. And Basement Jaxx's Rooty.
Andrew:
2020 was a weird year, but we still saw a lot of cool releases. What were some of your "must-have" albums of 2020?
Carl:
I'm gonna have to say Pang by Caroline Polachek even though that's a 2019 record, but I discovered it in 2020. I mostly listen to old music but that's the best new record I have heard in years. As for Vaporwave, I think Donor Lens' Midnight Store album from last summer is a must. And of course our album No Sugar Added!
Andrew:
Last question. You've always embraced the DIY approach to music. What advice do you have for young musicians trying to get their start?
Carl:
–Set aside money each month for your music so you can afford to do the things you want, like hiring that great sax player for a solo on your track.
-Don't get caught up in self-doubt. We all have it and we all make bad songs, don't worry about it. Just make another song.
-Set aside time, and perhaps part of your budget, for marketing. If you aim to be a music producer for a living, marketing is part of the job.
-Work together with other people and don't have any prestige. Be kind and humble towards anyone you work with.
-Search for remix stems of tracks online, solo separate channels, and study them down to every last detail.
–Never forget that making music should be fun. If it's not fun anymore you got on the wrong path somewhere. Stop, take a breath and then find your way back!
Interested in diving deeper into the work of Runners Club 95? Check out the link below:
Dig this interview? Check out the full archives of Vinyl Writer Interviews, by Andrew Daly, here: www.vinylwritermusic.com/interview