All images courtesy of Glass Onyon PR
What more can you say about an artist who has been one of the driving forces behind some of the most memorable keyboard-driven Pop and Rock music over the last 40 odd years?
You may recall Geoff Downes as an original member of the synth-driven New Wave band The Buggles. Or perhaps you remember his work via his long and still ongoing tenure with the arena Rock bands Asia and Yes. Regardless of how you've come to know his career, the odds are you've not only heard it, but you've enjoyed it.
Fast forward to the present day, and Geoff has a new record out, this time with the Downes Braide Association. The new record is called Halcyon Hymns, and you can learn more via Geoff's website here.
Today, I've got Geoff Downes with us for an interview. We chat about Geoff's early love for keyboard-driven music, his new record, his time with The Buggles, Asia and Yes, his passion for soccer, and more. Dig it.
Andrew:
Geoff, thank you for taking the time to speak with us. It's been a weird year. How have you been dealing with the tumultuous events of the last year or so?
Geoff:
It's certainly been a roller-coaster ride. Despite the lack of live performance, I've managed to keep quite busy on various other projects. Mainly working from home due to the lockdowns, but the one saving grace has been exchanging ideas and exchanging files over the internet. It's been a beacon of hope for many musicians to be able to do this, but of course, all of us can't wait to get back to resuming standard service.
Andrew:
Tell us about the backstory. How did you get into music? What was the gateway?
Geoff:
My family was very musical. My dad was a church organist, and my mum played the piano, so there was always music around my childhood. I always saw this as my vocation, and thankfully it worked out.  
Andrew:
As an artist, who were some of your earliest and more important influences?
Geoff:
I was really into early British Progressive music in my early teens – bands like Procol Harum, The Nice, Caravan, and the Canterbury Scene. Then I migrated to US influences like Motown, Stax, and Jazz Rock. Any band that was keyboard-driven was the thing that attracted my attention.
Andrew:
Let's dive in and talk about Halcyon Hymns. What was the inspiration? Tell us about the recording process and how this record came together. You've just released a new track called "Your Heart Will Find The Way," right? When can we hope for the entire album release?
Geoff:
I put aside several ideas that I had accumulated which I thought Chris would like and would be suitable for DBA. One of the first ideas Chris bounced back with was "Love Will Find A Way," which seemed to epitomize what was going on in the world, and most importantly providing a positive outlook.
Andrew:
More on your new record now. Lyrically, what themes did you explore during the writing of Halcyon Hymns? How was your writing different for this record compared to your work we've seen in the past?
Geoff:
It's mainly down to Chris regarding the lyrics, and of course, Barney's poetic interludes. I tend to concern myself primarily with the melodies and chord structures, but of course, the lyrics are critical too. I like to think that my original ideas help to suggest some lyrical creativity and form the direction of each composition.
Andrew:
Let's talk specifically about Downes Braide Association. How did the group form? Who are it's biggest influences?
Geoff:
I first met Chris while he was working on a project with Trevor (Horn). At the time, we were rehearsing for a Buggles reformation gig in London c. 2010. Chris told me he was a big Buggles fan and got off on my keyboard work. The opportunity to work together came shortly after that when we were both in LA. I think it's fair to say our influences are far-reaching and wide-ranging. I like to think that's what makes us unique.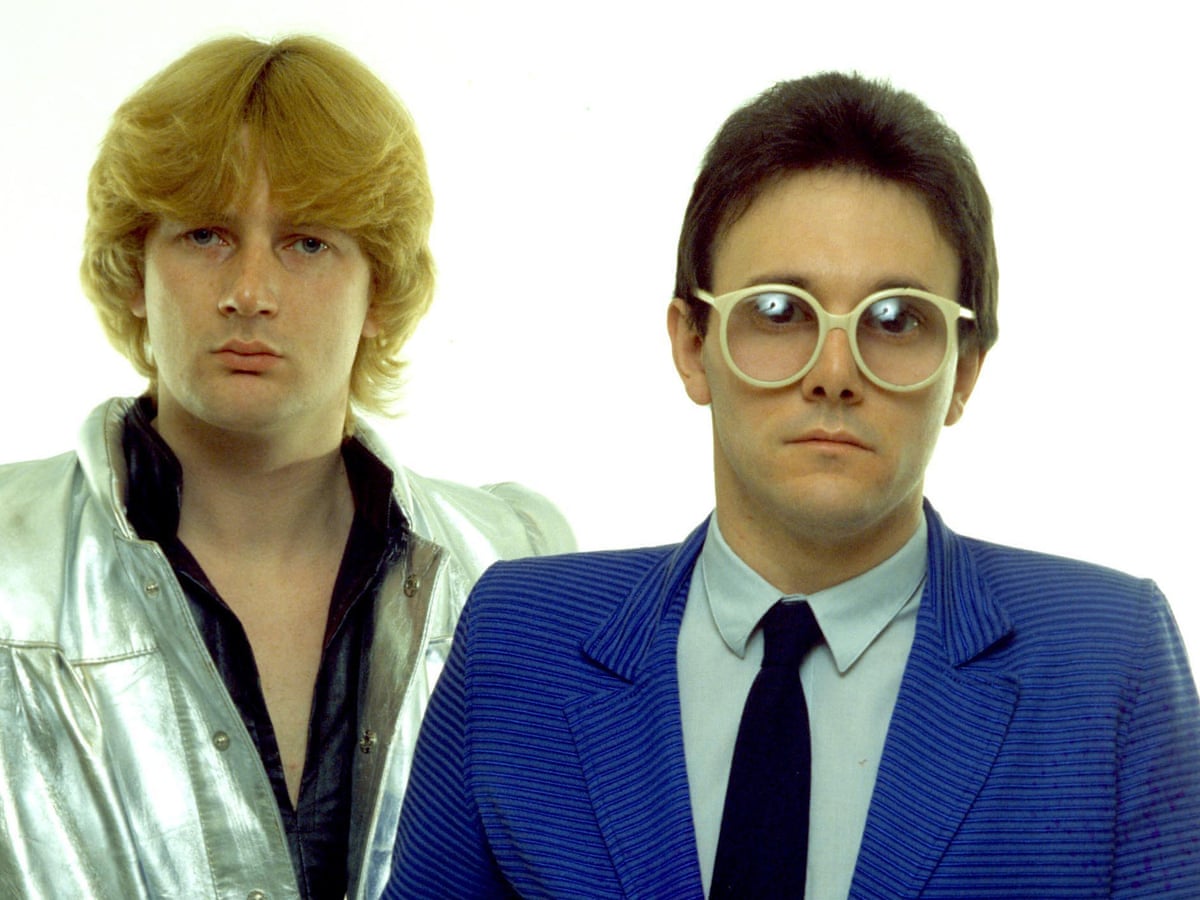 Andrew:
Let's go back a bit. You're an original member of The Buggles. How did you end up with the band? You made some incredible records with the group. Looking back, what are your thoughts on your tenure there? Will we ever see The Buggles retake the stage?
Geoff:
Trevor and I go back a long way, almost 45 years! I first met him when I was auditioning as a keyboard player for a Disco singer called Tina Charles. When she stopped touring, we carried on working together on various projects. Still, The Buggles was the idea we felt strongly about. 2 guys messing around with studio technology, that's what drove us. We're still in touch today, and who knows – maybe a Buggles tour one day!
Andrew:
You're also a member of both Yes and Asia. How did you end up working with them? What were those experiences like? What's the current status of both Asia and Yes.
Geoff:
The Yes connection came through our management company. We (The Buggles) met with Steve, Chris, and Alan one day in the offices, and they asked us to write some songs for them. We came up with some ideas and started working together in the studio. We just "morphed" in with the other guys from that point. Asia came about a few years after that, and during that time, I had a great working relationship with Steve (Howe), so it was a natural progression for me. Both bands are still active today, and I am happy to still be a part of both.
Andrew:
As an artist and keyboardist, how have you and your style evolved over the years? How would you compare Geoff Downes of 2021 to Geoff Downes of the 80s? What's changed?
Geoff:
I like to think that I have learned much over the years and continue to do so. I've always been fascinated with the technical side of keyboards and synthesizers. My style is pretty much unchanged, in so much as I still like to delve into soundscapes and create fresh and original ideas.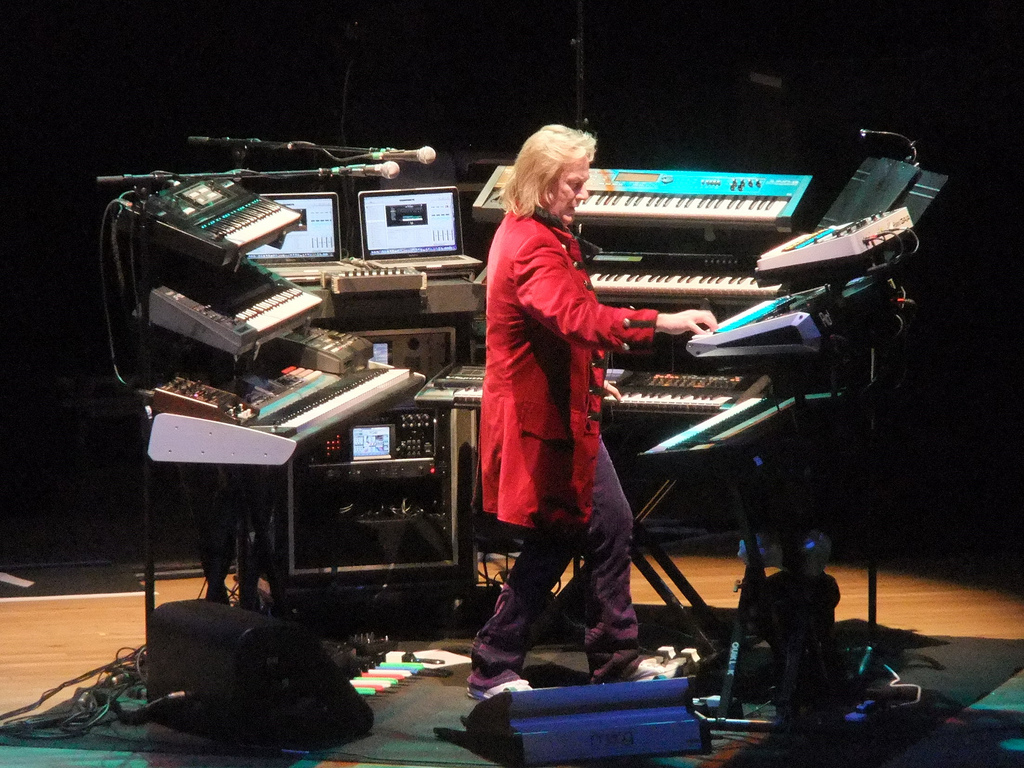 Andrew:
How about the state of the music business these days? Where are things at? What would you like to see change?
Geoff:
The business has changed significantly since I first ventured into it. The way people access and listen to music is entirely different now. The days of the great independent labels such as Island, Virgin, and Chrysalis are long gone and have been swallowed into the last few remaining major labels. It's much more of a corporate business these days, so I think maybe we're missing the nurturing of talent that used to exist.
Andrew:
What are your thoughts on social media concerning artistry? It seems sort of all-encompassing at times. Artists aren't just artists anymore. They're their own PR people too. Does it help or hinder?
Geoff:
I don't believe social media itself is destructive to art. I think any kind of technological development can be positive, provided it remains in the right hands and is used creatively. At least, the shop window is available to all, rather than being exclusive to a handful of controlling money men. It's not a bad thing.
Andrew:
Over the years, you've produced albums for artists including Mike Oldfield, The Thompson Twins, and more. How did you end moving into that space? What do you love most about teaching?  
Geoff:
Producing records is a whole different ball game from being the artist. I enjoyed my stint doing it exclusively, but I yearned for the artistic role and decided to concentrate more on that side. As things have developed over the years, the lines between artist, writer, and producer have become somewhat blurred. Making music is now an all-encompassing thing to me.
Andrew:
Last question. Aside from music, what else are you most passionate about and why? How do your other passions inform and inspire your music?
Geoff:
Football (soccer), live sport, live entertainment, walking in the countryside, computing and lots more. Having one's health is the most crucial factor – that's an inspiration in itself.
Interested in learning more about the work of Geoff Downes? Check out the link below:
Dig this interview? Check out the full archives of Vinyl Writer Interviews, by Andrew Daly, here: www.vinylwritermusic.com/interview