All images courtesy of Grandstand Media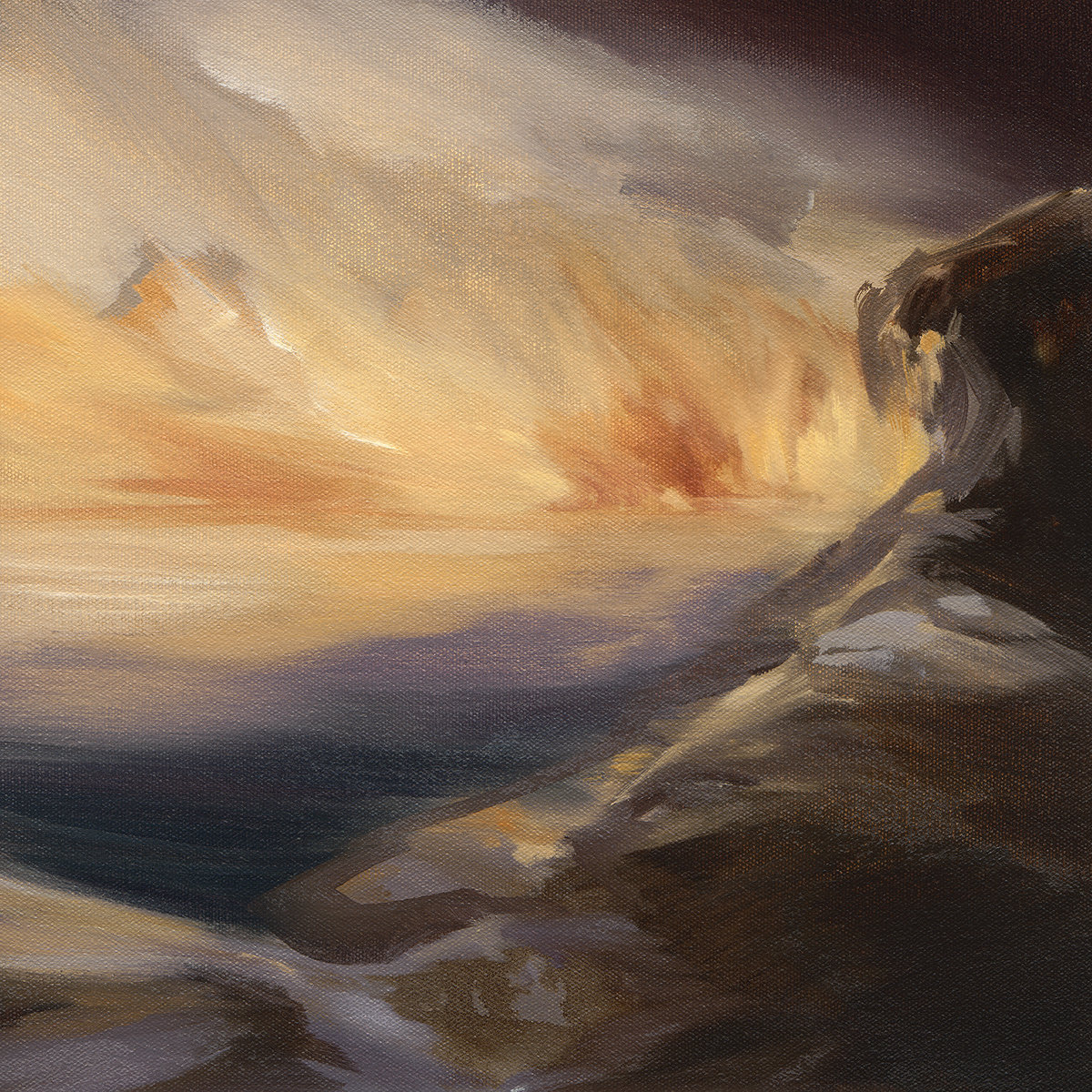 The Besnard Lakes are an Indie Rock band, formed in 2003 out of Montreal, Quebec, Canada, consisting of husband and wife duo Jace Lasek and Olga Goreas. Rounding out the band are Kevin Laing, Richard White, Sheenah Ko, and Robbie MacArthur.
If Psychedelic Rock is your thing, then you don't want to miss this hour-long ride titled The Besnard Lakes are the Last Of the Great Thunderstorm Warnings. Mixing and mashing all kinds of genres such as Indie, Prog, Shoegaze, Psych, and even a little Post Rock, it's zany in all the best possible ways. This relaxing trip turns into a proverbial near-death experience, as this cosmic and ethereal double LP winds along. Side A and B are respectively named "Near Death" and "Death," but this is truly a sonic journey through the extremis climaxing with sides C and D sliding into "After Death" and "Life," letting the listener know we might just make it after all. There's a metaphor in there somewhere, isn't there?
The Besnard Lakes' 6th album takes you to within an inch of your life in a way that reminisces the band's own journey as well as others, such as the band's own Jace Lasek's father in the song "Christmas Can Wait" and even Prince in "The Father of Time Wakes Up."
Released on January 29th of this year, by FatCat Records, this 9 song epic seamlessly rolls each track into the next. Upon listening to this album, you can't help but notice how much love and passion went into this project. The intro "Blackstrap" sets the mood, momentum and what to expect for the rest of the voyage, so sit back, get comfortable, press play, close your eyes and enjoy the ride!
Dig this review? Check out the full archives of Open Your Ears here: https://vwmusicrocks.com/open-your-ears-archives/