All images courtesy of LA Dreams
Sellorekt LA Dreams, real name Kevin Montgomery, is an Electronic/Synth artist who has been in the game for several years now. In that time, he's released a few studio albums, some of which are absolutely essential to any collection regardless of which format you collect. Albums like Into the Light, Voyager and Sparks are some of the finest the genre has to offer. Today, I've got none other than Kevin Montgomery with us. He's a cool dude and I was happy to get to know him better. If you'd like to learn more about Sellorekt LA Dreams, head over to Kevin's Bandcamp here. Once you've done that, give this interview a read. Enjoy.
Andrew:
Kevin, thank you for taking the time to speak with us. This last year has been rough, right? How are you holding up during this seemingly ever-raging dumpster fire?
Kevin:
Thank you for having me. This past year has been a bit of a nightmare, along with so many others, it's been a tough year. I have managed to keep myself engulfed in my music. It's my therapy
Andrew:
Tell us about your backstory. What was your musical gateway so to speak?
Kevin:
Well, I began playing the piano at age 8. I come from a musical family and so music has always been in the house I grew up in. During my early years, I was always so encapsulated by the sound of the piano and synthesizers. I grew up in the early 80s and so I have a great deal of knowledge of the decade and so very many nostalgic memories. It began with noticing my grandmother had an old upright piano stored in one of her rooms and when I visited, I'd always make my way back to that room. I would sit there on the bench and just delicately play the keys. At that time I was curious, but I just loved the tones the piano gave out. From that point, I was changed forever.
Andrew:
What first sparked your interest in making music?
Kevin:
When I was a kid, my brothers and I would have the radio playing and we would record ourselves using another recorder, to create a radio DJ mix tape unbeknownst to me at the time was my introduction to multitrack recording. As I stated earlier, music has been all in my family along with my dad playing drums in the military. I can't recall the exact moment but I know that when I heard songs like Blondie's "Heart Of Glass," Prince "1999," Flock Of Seagulls "I Ran," Howard Jones " Things Can Only Get Better," Stevie Nicks "Stand Back," Genesis "Abacab," Jacksons " Torture" and countless, countless others during the early 80s, I knew, somehow, I wanted to be a part of making others feel the way I did listening to this music.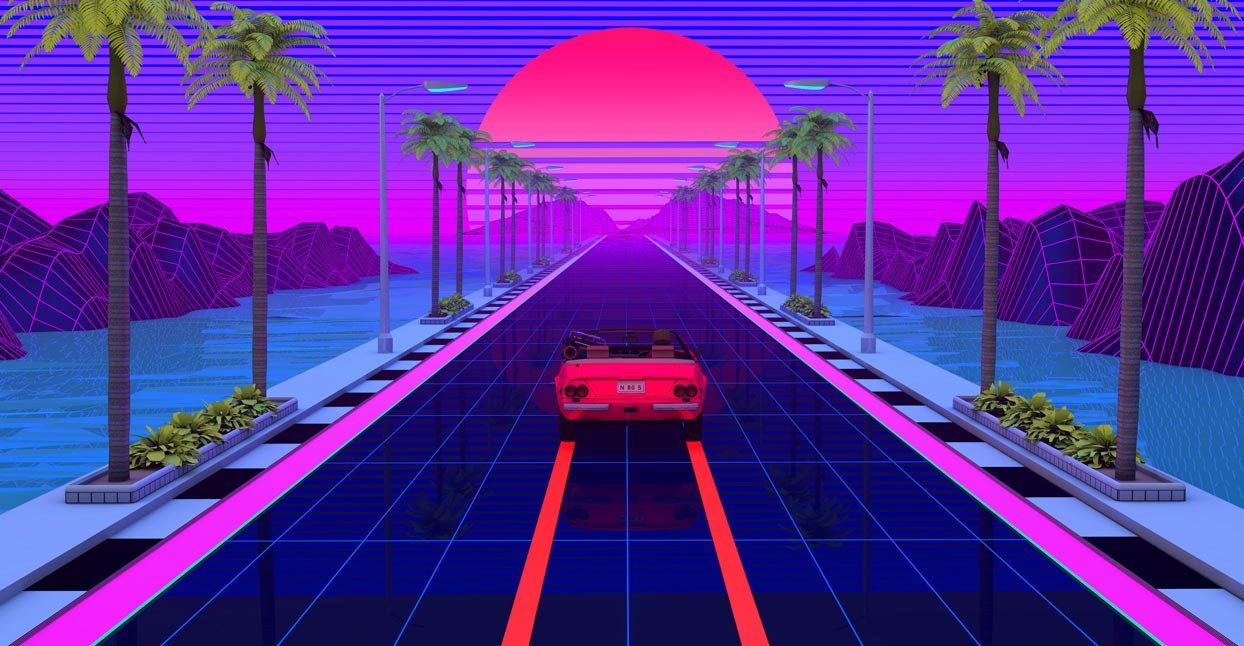 Andrew:
Piggybacking onto my last question. What was it about Synthwave music that drew you in?
Kevin:
Well, I have always kept the sounds of when I was growing up in my life and I knew in some form throughout all of the years and playing in various bands and groups, I have always wanted to keep the sound of pure 80s in my music. When I heard artists like Kristine, MPM Multipac, Mitch Murder, and Miami Nights 1984, I was like yeah, these guys get it. At the time, I wasn't aware of an exact scene, all I knew is that I wanted to make the purest 80s music imaginable.
Andrew:
As an artist, which artists have been your biggest inspiration and why?
Kevin:
My biggest inspiration would have to be "Prince" because of his amazing ability to play every instrument on his albums as I do, and also Phil Collins with his absolutely breathtaking songwriting.
Andrew:
What does your process look like? How do you go about creating your music?
Kevin:
Usually, my process is more of internal visualization, meaning I have so many memories of growing up and those memories connect to melodies. I have always wanted my music to be seen and heard if you know what I mean. Inspiration with me happens in various forms, sometimes even in my dreams. It's hard to explain, but the 80s never left my heart. I may have a certain chord arrangement in my head, So I will either work out my ideas on my Yamaha CP80 or Roland Jupiter 8, then add rhythm from the Linn Drum and build from there.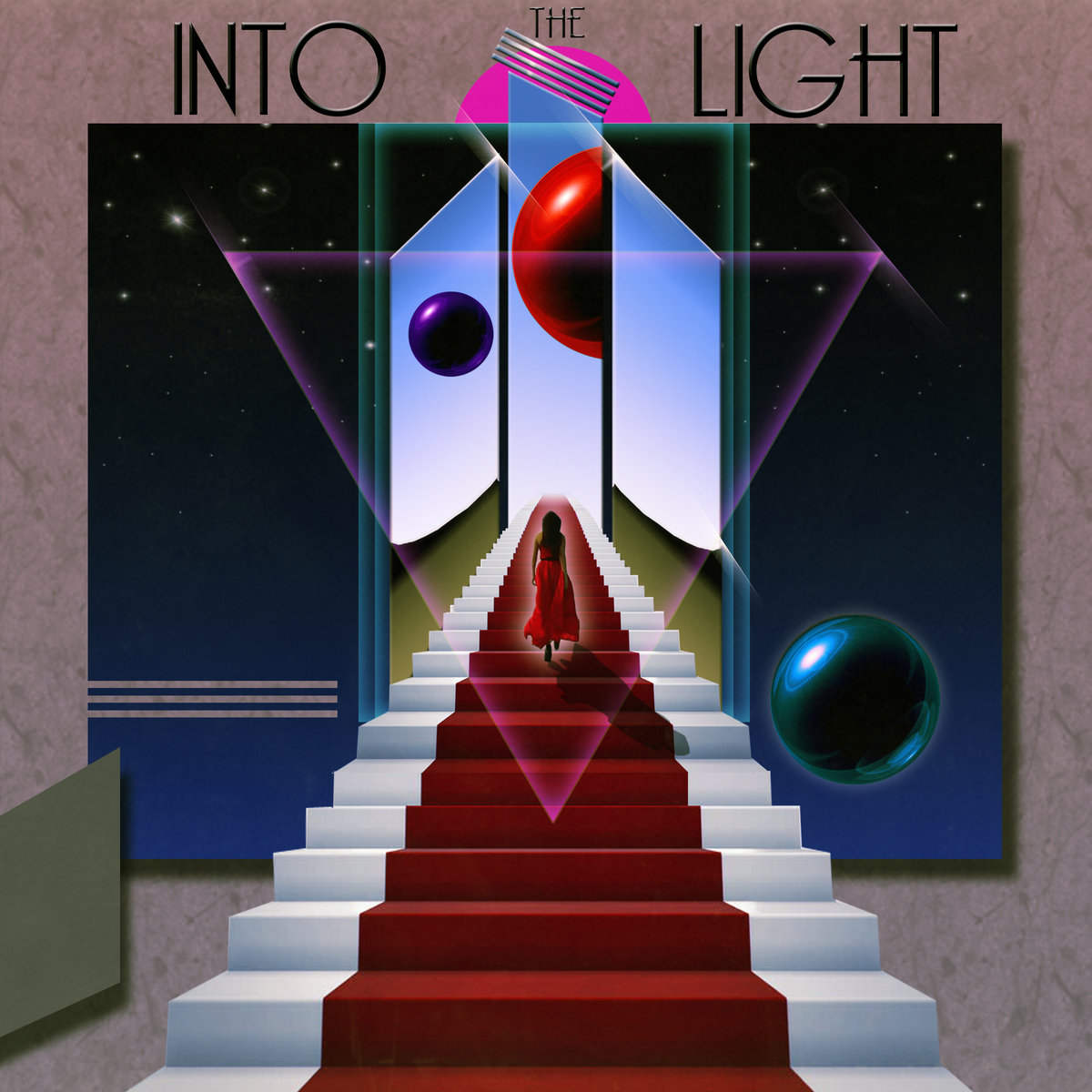 Andrew:
I wanted to talk about Into the Light for a moment. Such a great record. What can you tell us about the recording and the inspiration for it?
Kevin:
One thing I have always wanted to do is make positive music, even though I am a fan of some horror, but Into The Light was a direction in thinking ahead, being more utopian rather than dystopian even though I do have a track titled "A Dystopian Fixation," this track was more of an overcoming obstacle track. In making this song, I was dealing with some personal things at the time. I'm not sure if you notice, but I wanted this album to have a cohesive journey, from "A Dystopian Fixation" to "The Other Side."
Andrew:
Moving on to another favorite of mine, Voyager. At the time, how did you feel you evolved with this release? And how about Sparks? Tell us the inspiration for this release. Are you working on anything new?
Kevin:
Voyager was more of me focusing on some space operas; I am a big fan of these films. It's really an album about a traveler who's come from a familiar place to an unfamiliar place.
Sparks is more of a love letter, I know I made a song titled "Love Letters," but Sparks is more of a boy meets girl album or vice versa. I wanted a bit of an Electro romance album.
I am always working on new material. For instance, as we speak I have a track up on my Soundcloud titled "Hold Please" and it's an Officewave call to being on hold via phone at the office.
Andrew:
Let's talk about the state of the music industry a bit. What are a few things you would like to see change for the betterment of both the fans and artists alike? What does the Synth scene look like these days?
Kevin:
Great question. Well, I feel that the industry has lost a bit of its place in creativity. When I grew up, artists sounded different; not so much today. There is a lot of great talent out there today, don't get me wrong, but I just think innovation is missing in today's music. I would like to hear more authenticity to the sounds of today.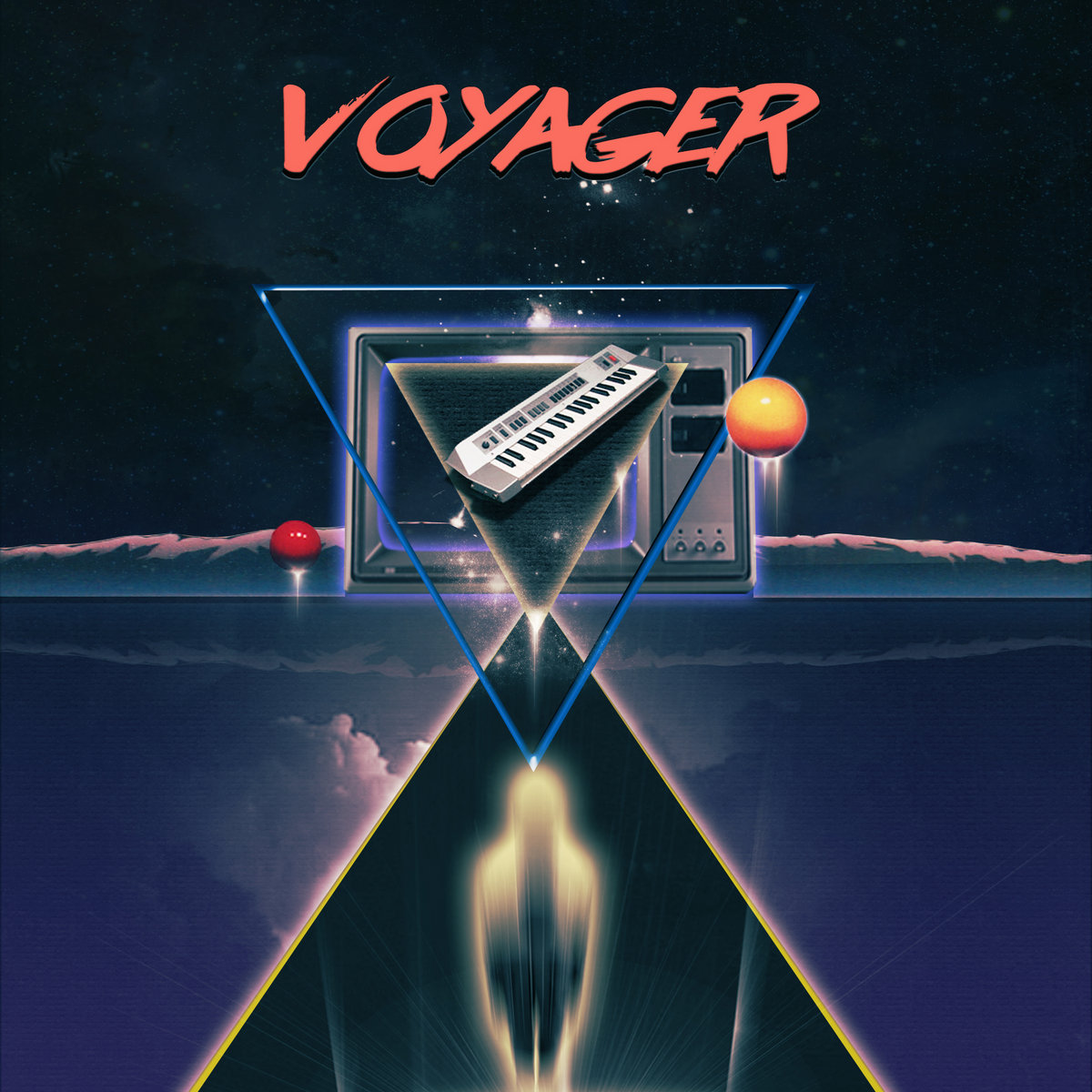 Andrew:
Opinion question. In a world dominated by late-stage capitalism and social media, can Indie artists really, truly get ahead? How do we keep the playing field level so that everyone has a chance to succeed?
Kevin:
I believe that it is possible for everyone to reach their level of success, with all of the ways to get art out there today. The opportunities today are so much greater because of social media, but at the same time, it's important to have your own voice in being creative. To piggyback on my response to your previous question, I believe authenticity is in need today. The industry is always looking for new fresh approaches to whatever is a trend or whatever is timeless. Be true to your message.
Andrew:
What other passions do you have? How do those interests inform your music, if at all?
Kevin:
I have quite a few other interests. I love sketching as well as graphic design. I am also an avid vinyl, cassette, and toy collector.
Andrew:
Are you into records? Tapes? CDs? Digital? Where do you like to shop for music? How big is your collection these days?
Kevin:
Oh yes, I love collecting vinyl, CDs, and cassettes. I believe I own over 900 vinyl records, an equal amount of cassettes, and perhaps about 100 or so CDs. I like to shop at indie stores, sometimes online but when I am traveling, I love to find local record stores in the area.
Andrew:
What are a few albums that mean the most to you, and why?
Kevin:
Prince's 1999. I still remember the first time I heard this record and saw the video on MTV, I was absolutely taken by the stage presence, Synths, and glimmer of the whole mood. But the album itself just screams 1982, full of synth-heavy tracks and funky linn drum.
New Order's Brotherhood. Another favorite Synthpop band of mine. The compositions and programming are stellar.
Depeche Mode's Music For The Masses. A forever great album. This album always had a bit of Synth steampunk feel to me.
Duran Duran's Rio. I mean, what else can you say about this classic. From the Patrick Nagel cover to "Hungry Like The Wolf." I will never forget the first time hearing the album, from the beginning, I became a lifelong Duran Duran fan.
Andrew:
Two-part question. Where do you see your music going in the future and how do you stay inspired creatively?
Kevin:
I see my music in more film. I would like to be innovative in taking the sounds of the 80s to the future. I also would like to do more multimedia work in the area of visuals, and music alike.
I keep a healthy mind. Not only with what I stay open to but how I choose to think and see the world and life as a whole. The mind is the most important tool we have( it's an innate computer, so the data that goes in and out is crucial.
Andrew:
Last question. You've maintained a strong DIY approach thus far in your career, which is never a bad thing. That being said, what advice would you have for artists just getting started?
Kevin:
My advice is, first of all, be your own #1 biggest fan, and always be open to growing. Learn as much as you can about the theory of your work. As a musician, it's important to have a clear understanding of music theory and how sounds work together. Never allow anyone else to dictate how you see yourself, treat others with respect, and Synth On.
Interested in diving deeper into the work of LA Dreams? Check out the link below:
Dig this interview? Check out the full archives of Vinyl Writer Interviews, by Andrew Daly, here: www.vinylwritermusic.com/interview