All images courtesy of ORG Music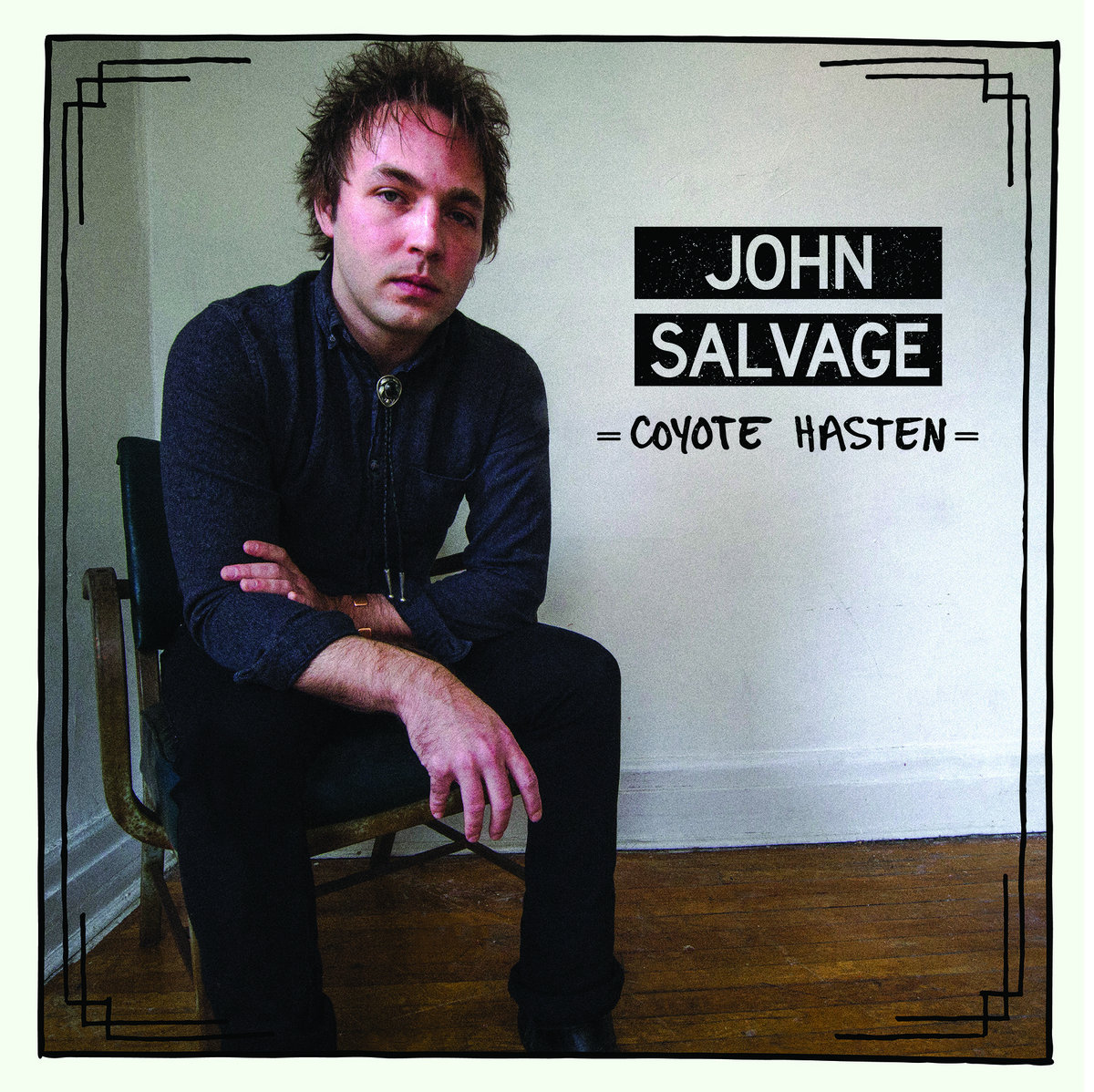 At a glance, it would be easy to liken John Salvage to Ryan Bingham and then simply call it a day, but that wouldn't be doing a songwriter of John Salvage's caliber justice.
Sure, his gravely delivery definitely places him in the company of Bingham, but there is a whole lot more here. While Coyote Hasten may be Salvage's debut album, it reads more like something out of the catalog of a songwriter who's been doing this for some time, and that's because he has. The catch is that John Salvage is only just now being noticed.
Coyote Hasten kicks off with "Knower," and then rolls through several excellent acoustic-based numbers, "Chesapeake, "Coleson," and my favorite off of side one, "Moonshine City." Call it heavy praise, call it what you like, but there is a depth of songwriting here that almost dares I say it- Dylan-like. Salvage is opening up his world to us and in doing so, is laying his thoughts, feelings, and experiences bare.
Side two kicks off with stand-out track "Warning Song," which has some vibes akin to The Who, with the use of what sounds like (to my ears) the Latin percussion instrument claves (think the clicking noise you hear in "Magic Bus"). Things progress from there, culminating in what may be my favorite track of all, "Trade Coyote," which is something of a veiled title track. Here we see some near Psychedelic instrumentation, pushing forward into what I can only describe as a Folk-Country-Shoegaze freakout.
For a debut album, Coyote Hasten is nothing short of impressive. Salvage has managed to take the breadth of his experiences and merge them with all of the genres he loves most, without going completely off the rails, all the while astutely maintaining a consistent musical throughline. Forget genres. Forget the fact that this is his rookie album. Coyote Hasten is a well-crafted, mature effort. Simply put- if you like good music, this is for you.
Coyote Hasten was released on January 30th, 2021, and is presented by local Detroit label Outer Limits Lounge as well as Org Music. You can grab yourself a copy on classic, beautifully pressed black vinyl here.
Dig this review? Check out the full archives of Open Your Ears, by Andrew Daly here: https://vwmusicrocks.com/open-your-ears-archives/